BEAUTIFUL BABY –
ALL THE FIRSTS & ALL THE FUN
Big smiles, little giggles,
first steps and happy wiggles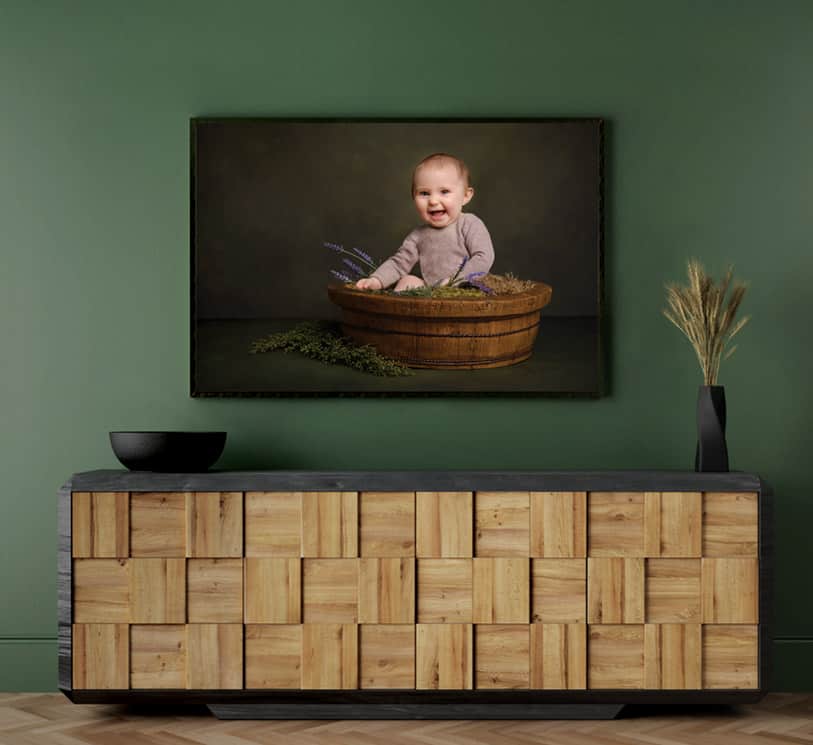 The first year is where the fun really starts!
You baby wakes up, looks over and beams at you with the biggest grin. They laugh their little heads off at tickles and peekaboo. Not just little chuckles, but deep belly roars, that have you laughing right back with them whilst your heart turns to a pool of liquid love!
Over the first year or two, your baby develops their personality, finds everything funny and thinks you are the bees knees. Let's photograph that!
By 3 months old your baby has usually learnt to hold things, including their toes, can give big gummy smiles and often can hold their heads up during tummy time.
Between 6 & 8 months many babies are sitting independently and this makes for beautiful portraits. It's also a favourite of ours as they can't usually crawl away yet!
First birthdays are always great fun to do. We can add in a cake smash and splash too if'd you like.
At 2 & 3 years they are becoming little people, chatting away with us and have a beautiful strong bond with you. It's an extra great time to join in and be in some portraits with them.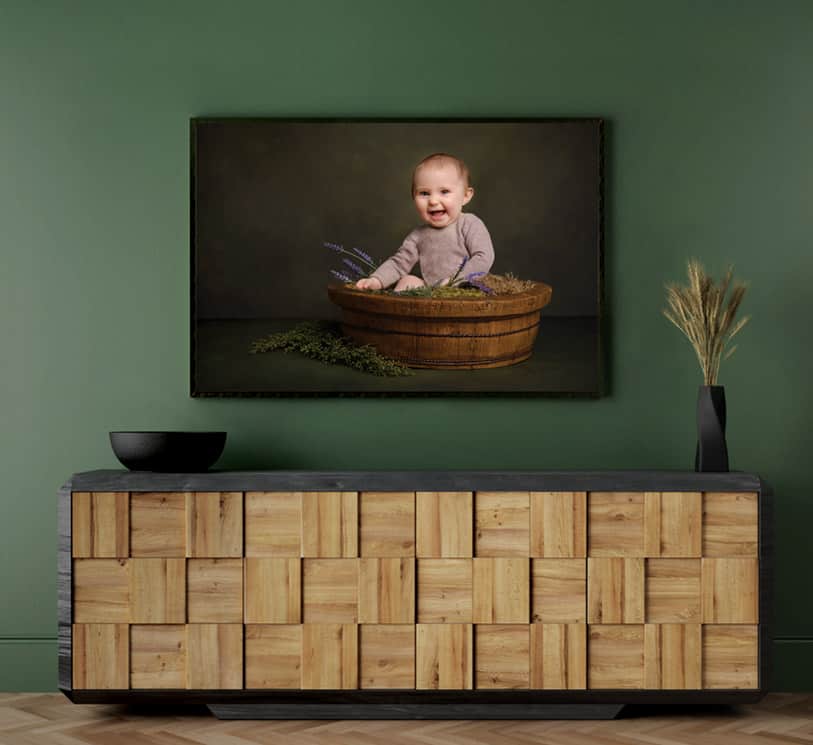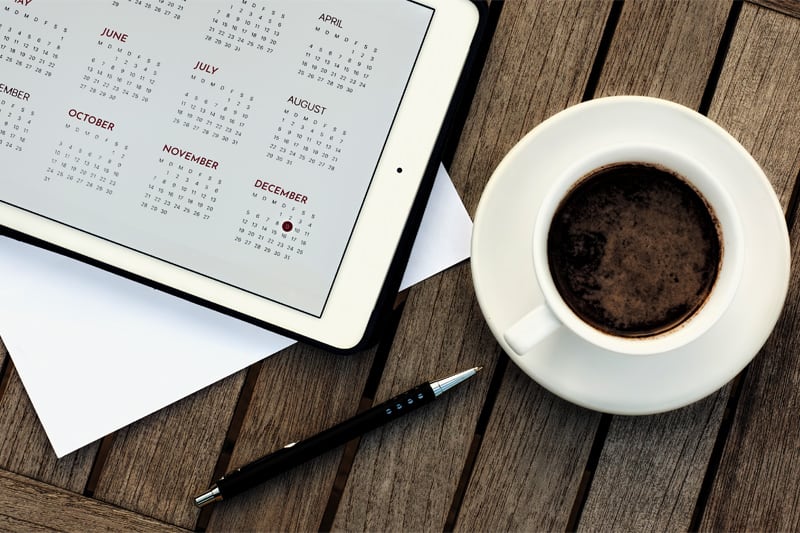 Just select your chosen date and time with our online booking calendar below.
We understand that some babies are morning babies and some prefer afternoons, so we're happy to accommodate that and work around your baby's nap times.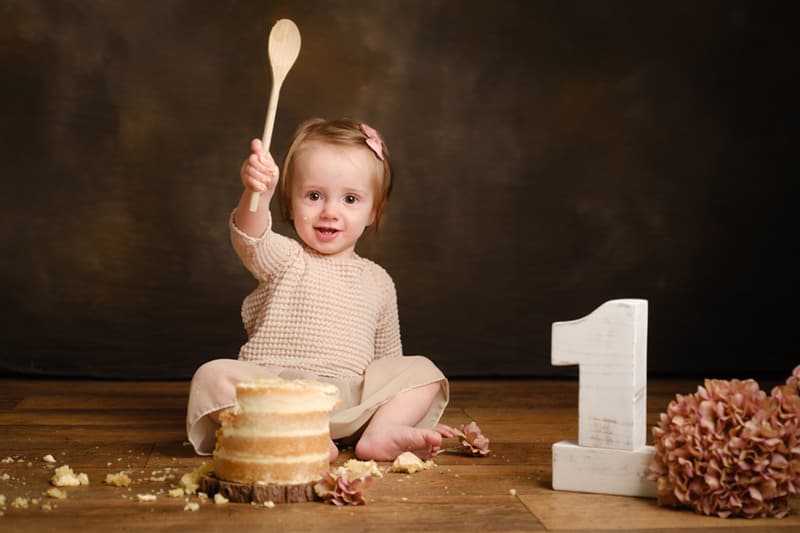 Held at our lovely photography studio, it's a beautiful and calm place to visit whilst we create magical portraits of your baby.
As a popular photographer Elli is really used to working with babies of all ages. She'll let them get used to the studio environment & spend some time with them before pulling out a camera. These sessions are short and sweet, usually taking around 45 minutes.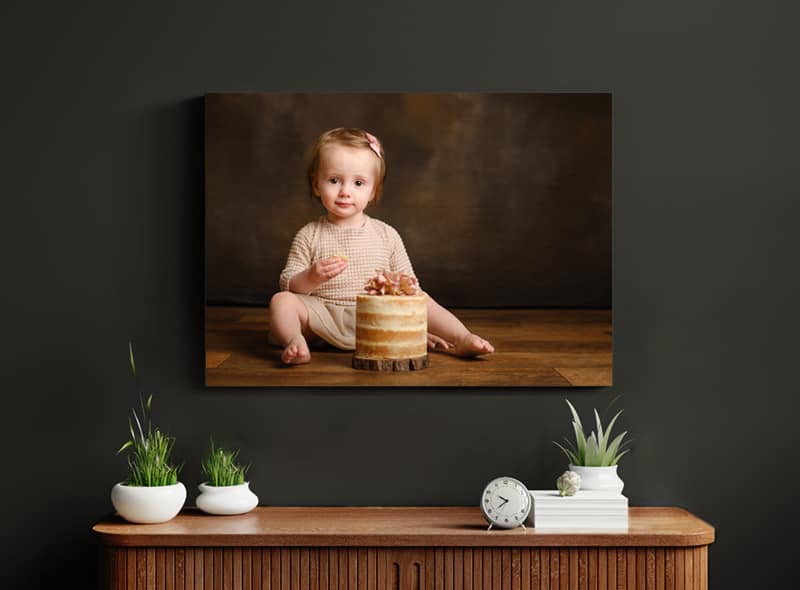 After your session we will invite you back to the studio to enjoy a beautiful presentation of your stunning portraits on our large screen.
It's a delightful and relaxed ordering session, what you fall in love with and choose to purchase is entirely up to you.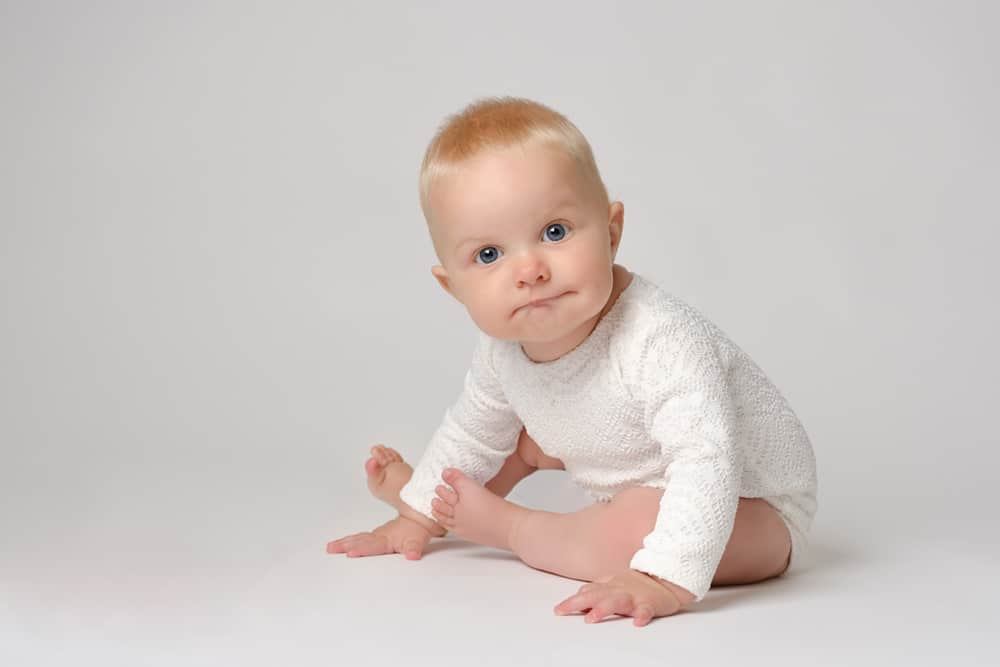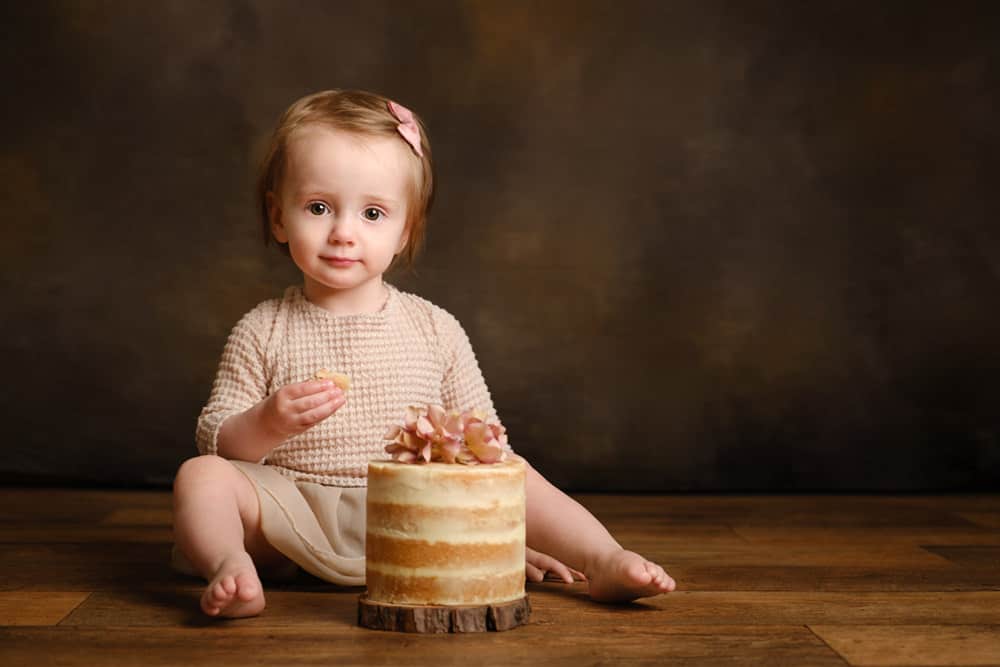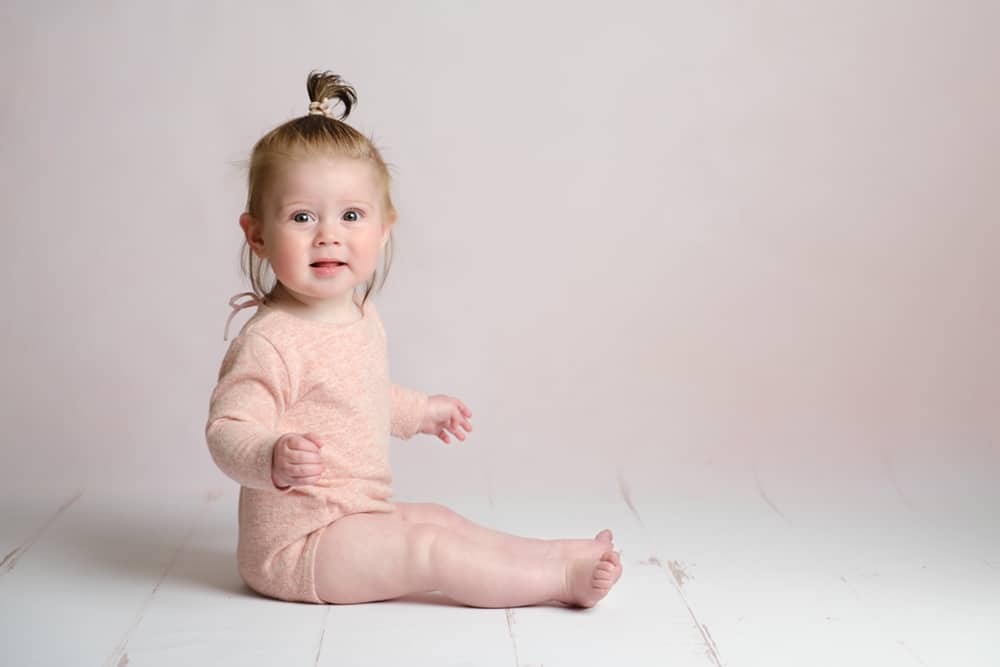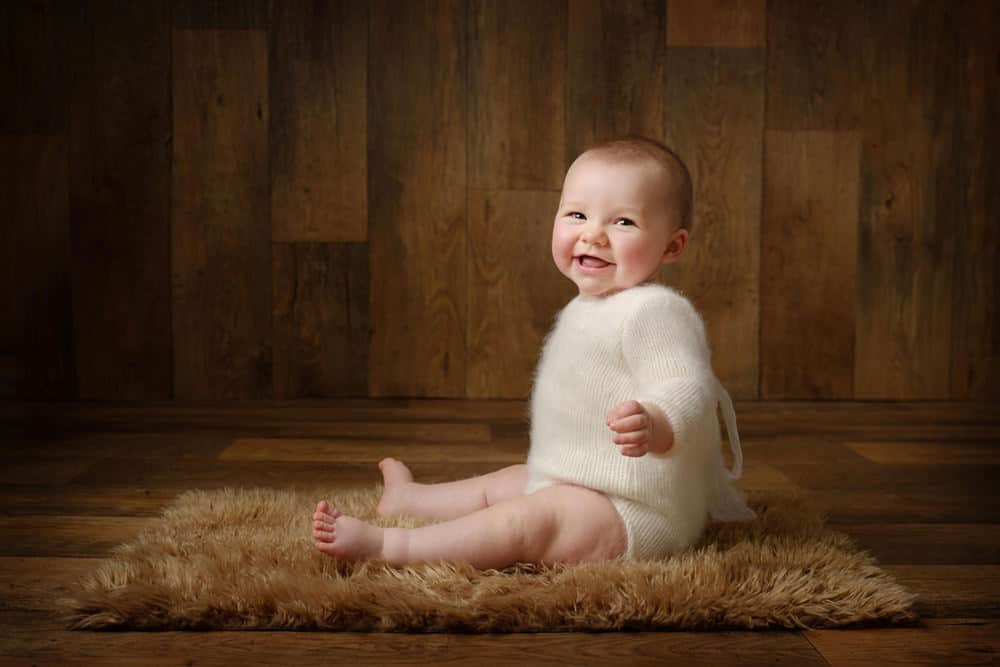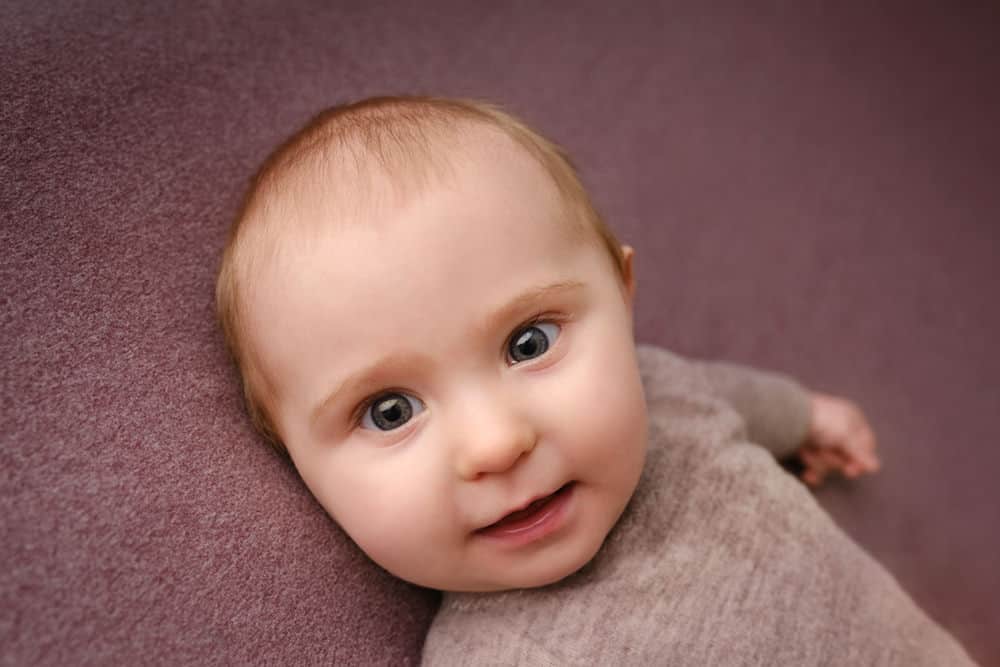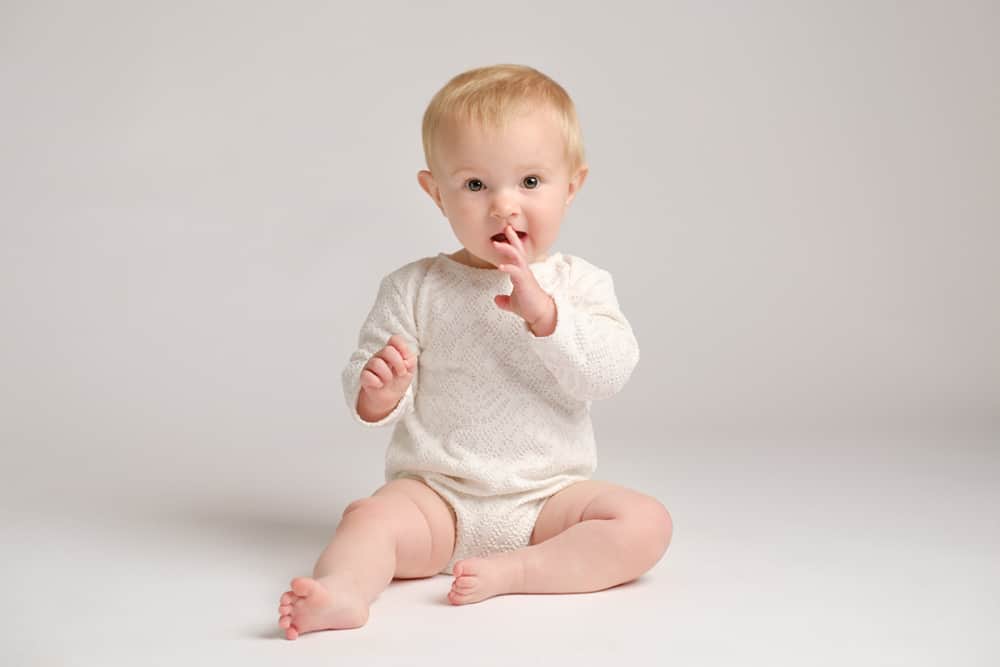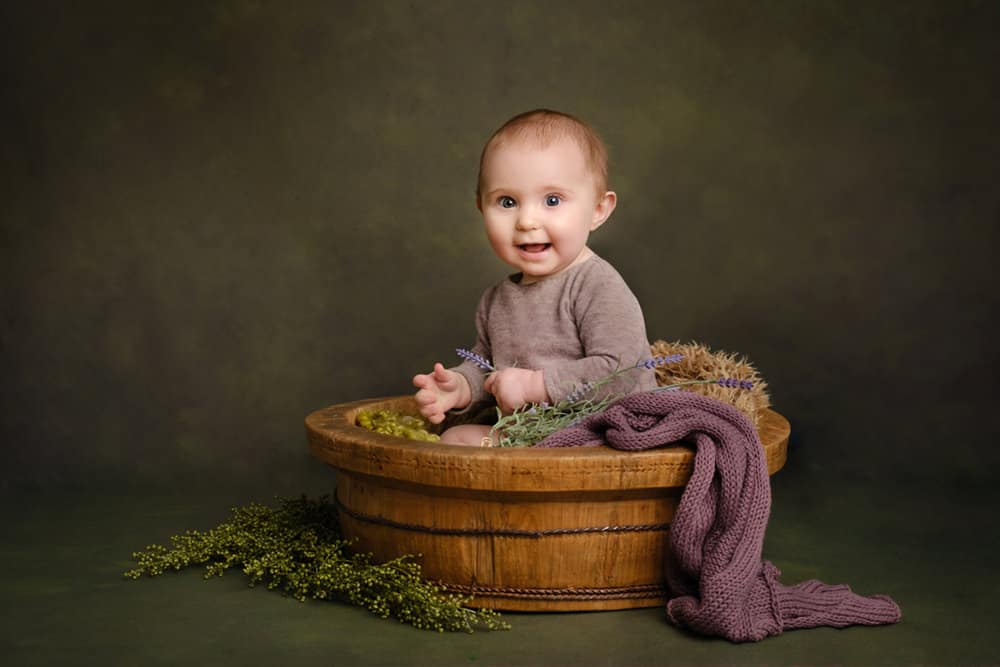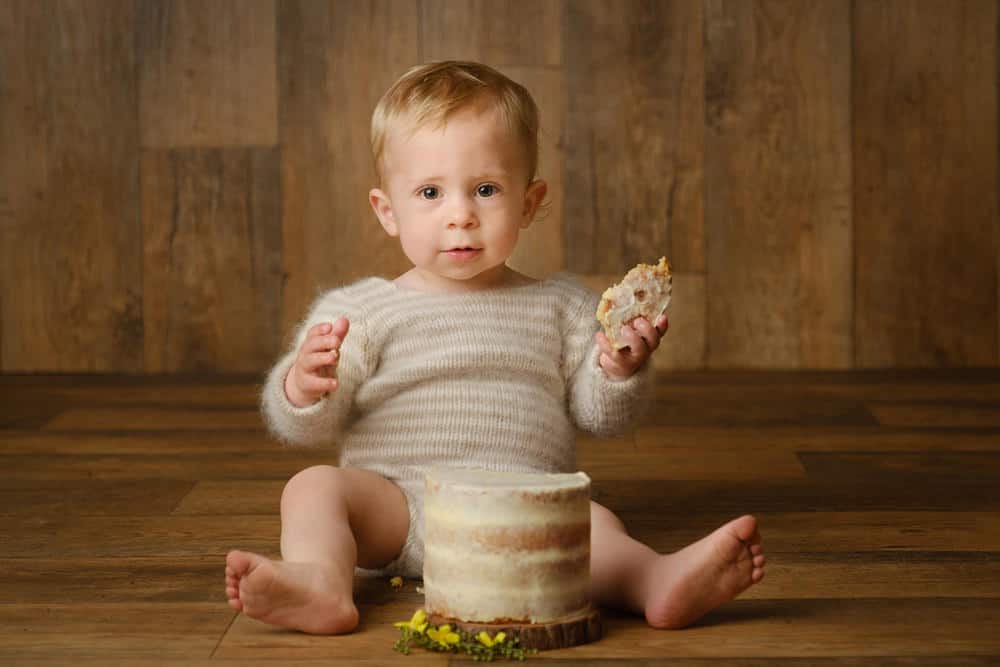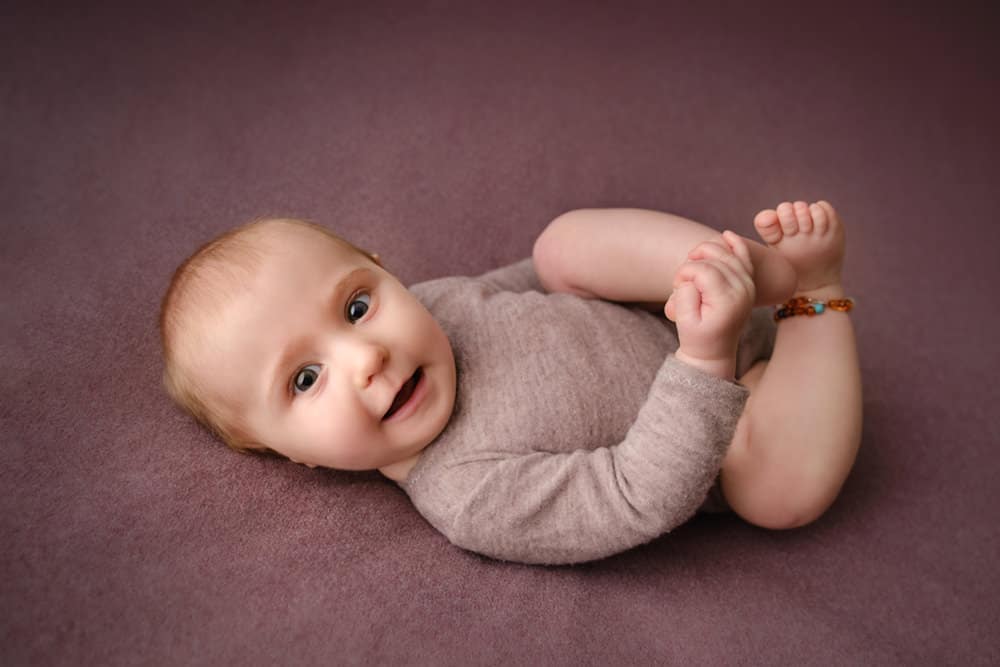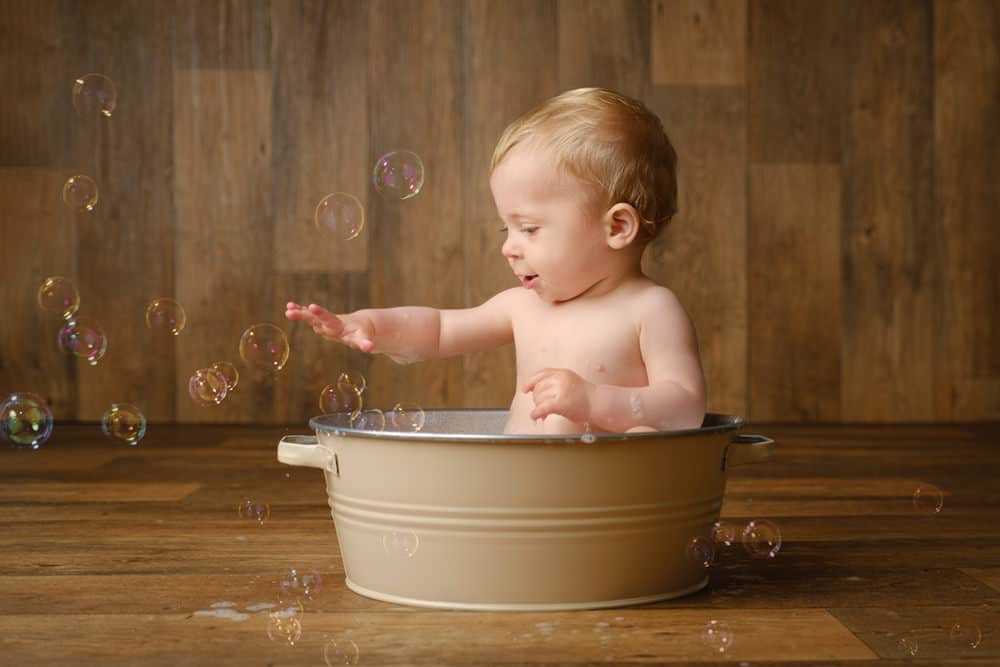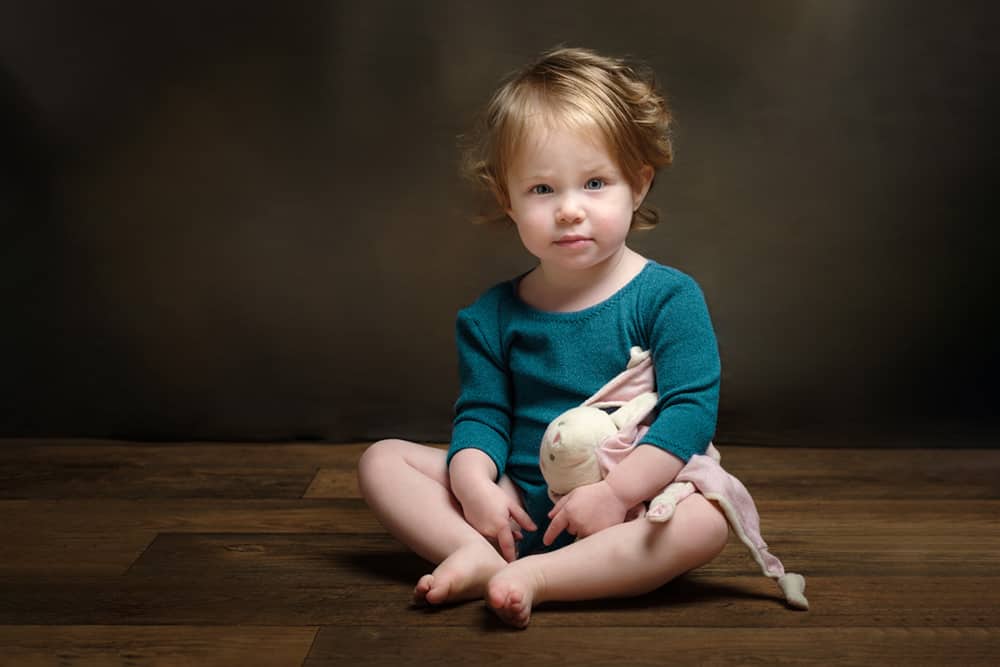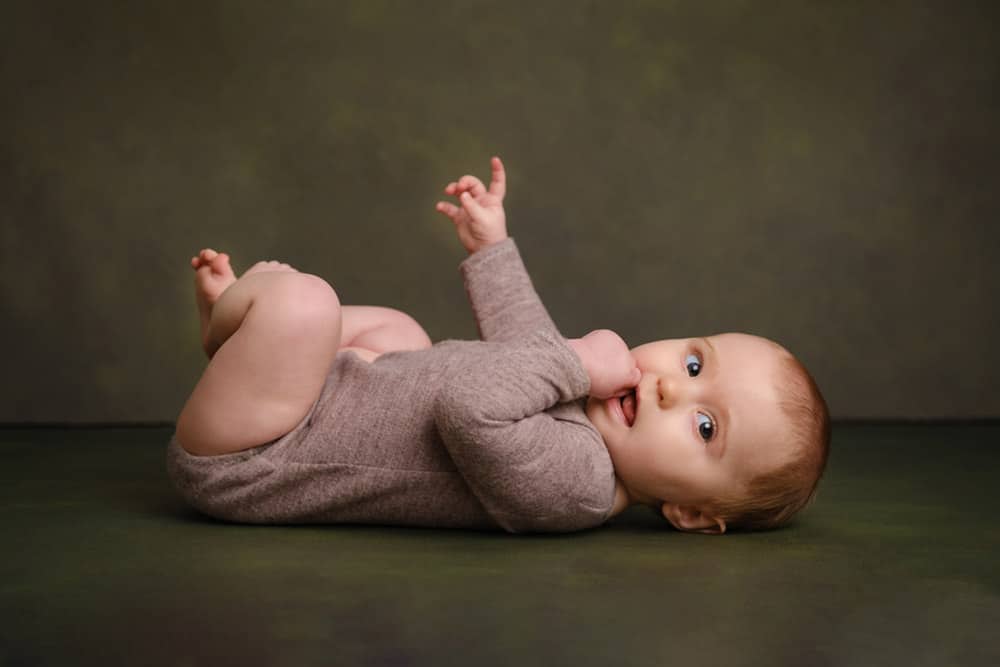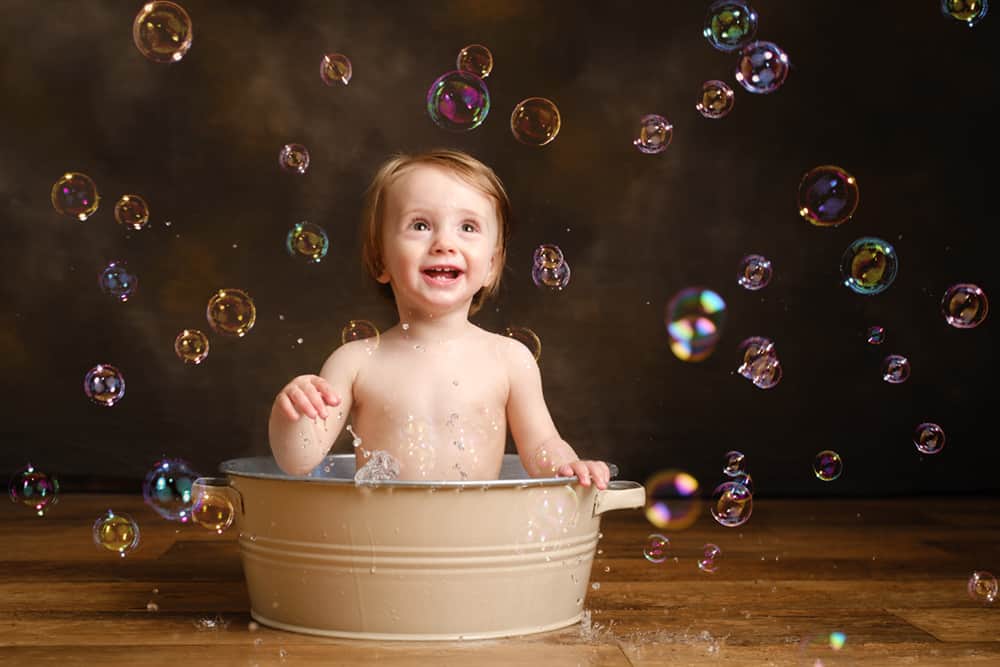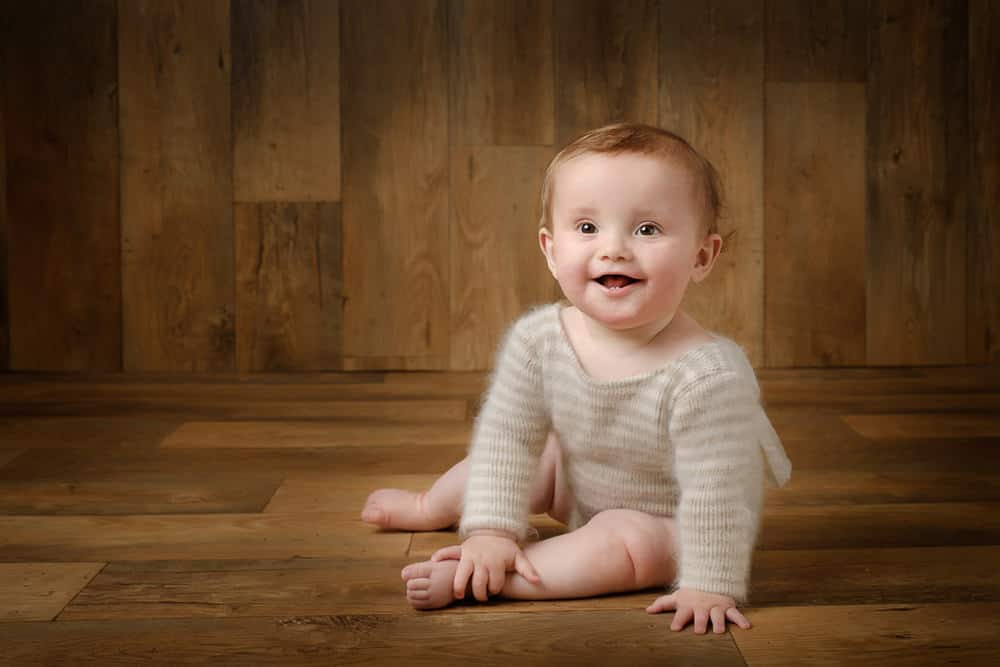 What age should my baby be?
These sessions are for babies between 3 months and 3 years.  
Most parents tend to book for the more traditional milestones such as when baby can first sit unadided (usually around 6 months) and for baby's First Birthday. These are great to show how much your baby has grown too.
However, we're also happy to have your baby in at any age, so whether there is a special occassion, or if your baby has different achievements and timings book when it's good for you. 
Can you photograph my children together?
Absolutely, portraits of our children together are often high on every parent's wishlist and we are more than happy to do that.
What should we bring?
We have lots of beautiful outfits at the studio for your session, and for babies lots of parents  also opt for undressed with wraps used so we can see all their chunky rolls. 
The studio has lots of comfy seats, a changing room, a child-friendly bathroom and baby changing facilities. Refreshments are provided for you too.
my baby is ill?
If for any reason your baby isn't well enough for the shoot then we can reschedule.
Health always comes first and we want you and your baby to be able to enjoy your session. Just let us know at your earliest opportunity and we can arrange a new date for you. 
What is my baby is shy or has extra needs?
We're used to working with babies and all their different characters and personalities. We think we're pretty good at reading them and are very adaptable to their needs. 
We also have experience of working with children extra needs, including global development delay, and babies on oxygen, feeding tubes etc.
All are welcome!
Do you provide a cake for Cake Smash sessions?
We'd be delighted to provide our classic cake for your baby's birthday portraits. It's a 4″ semi-nude iced, delicious vanilla sponge cake, made by a local registered cake baker.
Equally you are welcome to bring your own with you if you prefer.
If you have any allergies please let us know beforehand so we can discuss cake options with you.
Please note we do require 7 days notice to be able to provide our classic cake for your session.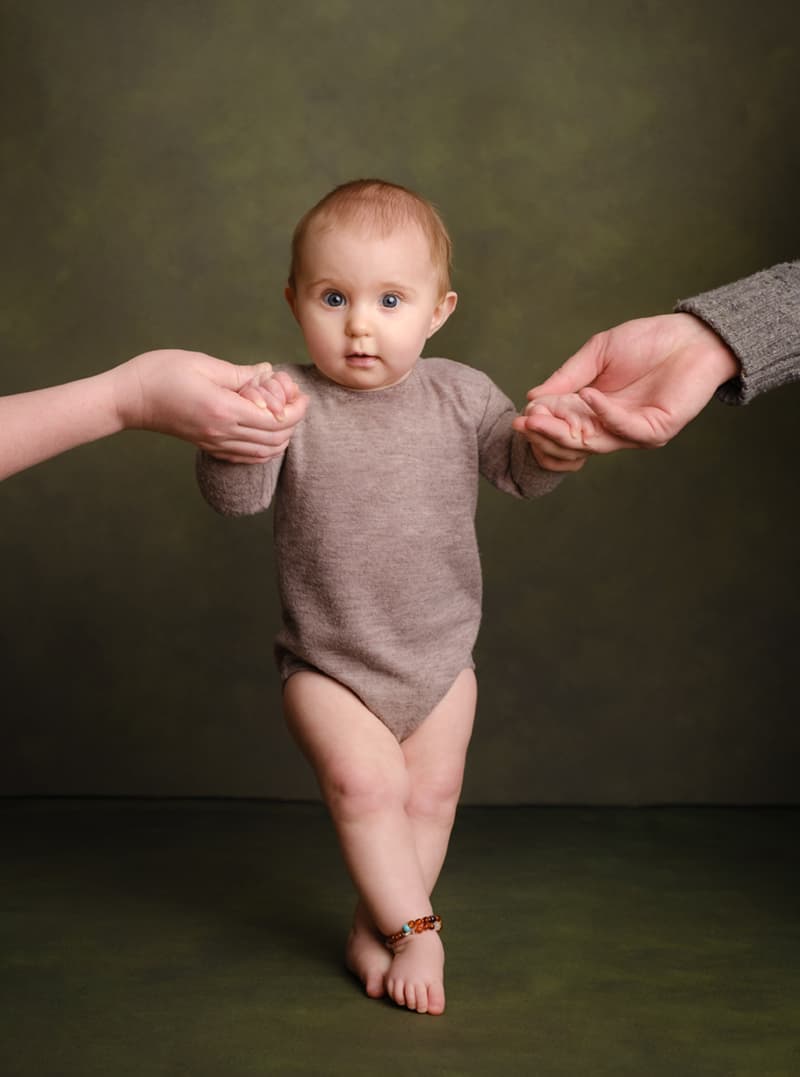 Just WOW!
Nevayh's portraits are absolutely amazing, I knew they would be but just WOW! You have made my day! 
– Emma with baby Nevayh