IT IS IN THEIR EYES
THAT MAGIC RESIDES…
THEY SAY THE EYES ARE THE WINDOW TO THE SOUL
AND WHAT BEAUTIFUL SOULS THEY ARE!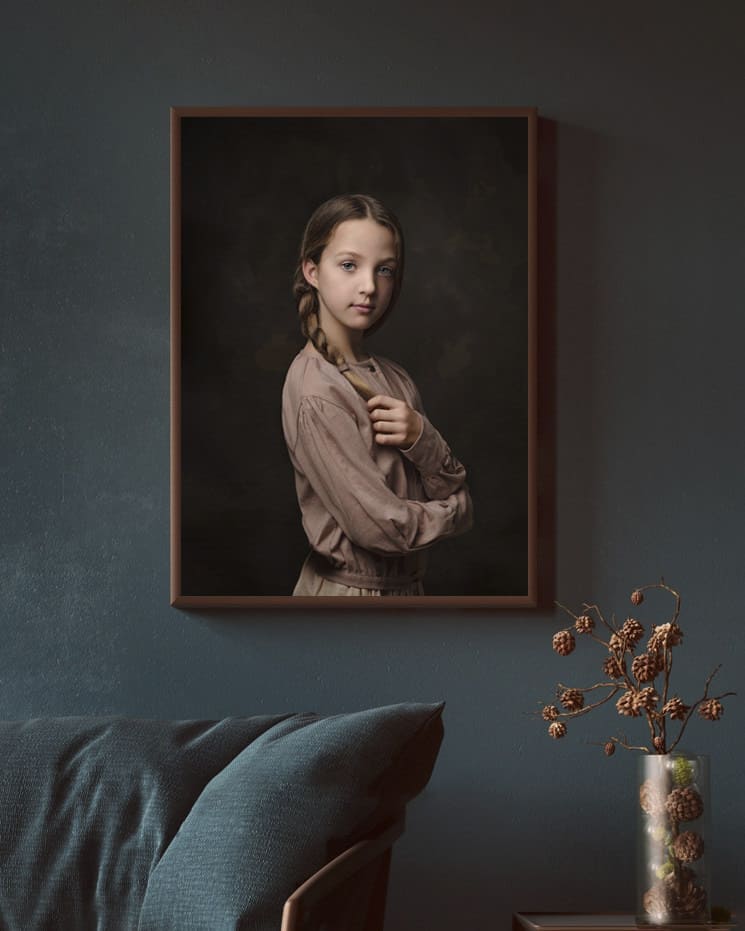 As our children grow and our lives get busier, our phones fill with photos and our fridge doors spill over with colourful snapshots. It's all part of family life and it's wonderful.
We want to invite you on a journey with us, to create something deeper. A smile is a magical thing, but there is so much more to our children than that.  You will know all the different expressions of your little people, their thoughtfulness and faces full of wonder.
WHAT REPRESENTS YOUR CHILD?
When you look into their eyes and see a million thoughts and dreams, hopes and aspirations. That is what we want to capture for you.
A truly beautiful portrait that will never age on your walls, and that will always give you that wonderful glimpse into your child's soul.
If you'd like to reserve a session for your child you can do so in the calendar below. If you have any questions please check out the FAQ section below or drop us a message, we'd love to hear from you.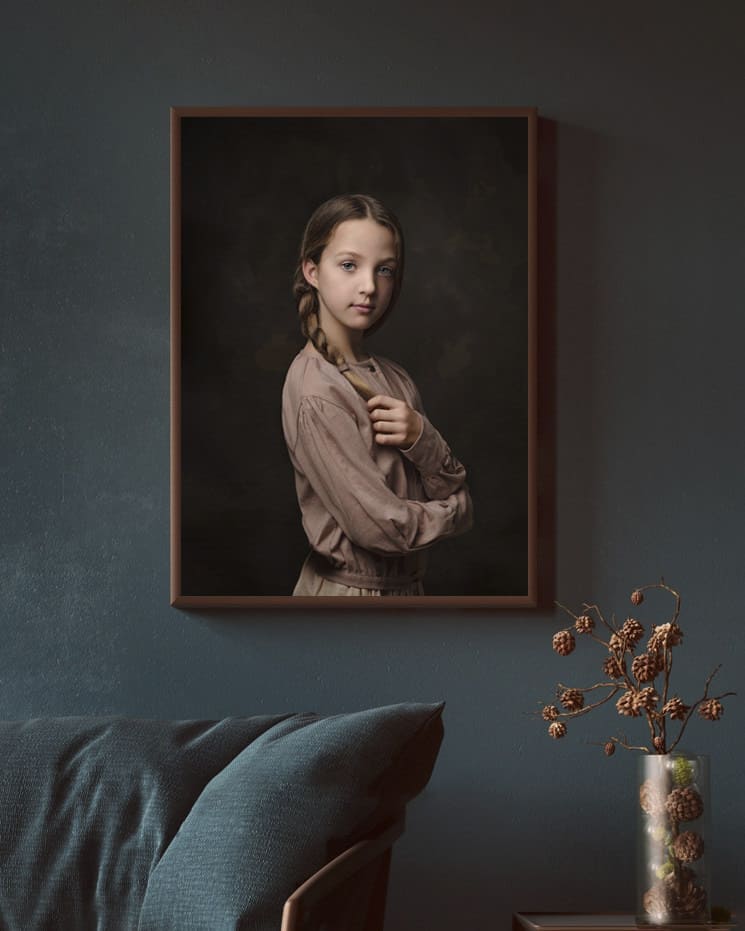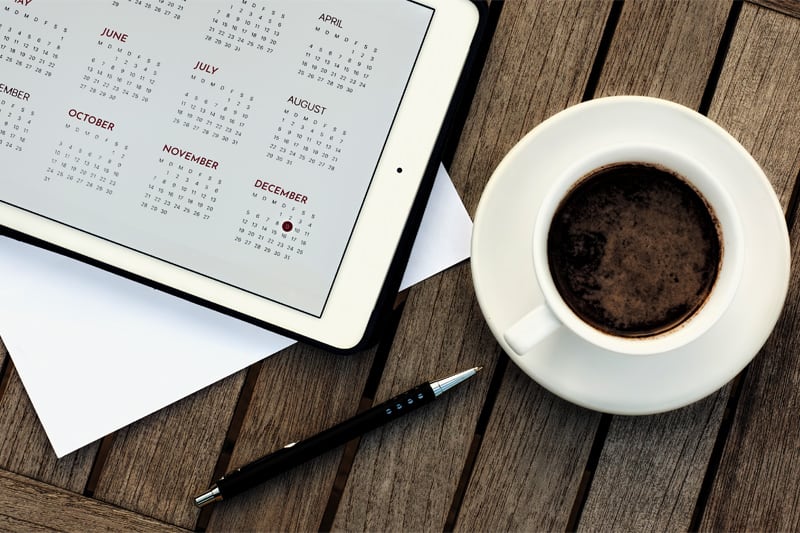 Just select your chosen date and time with our online booking calendar. 
We understand that many of your children will be busy at school, so we do try to open up more slots during school holidays. These are popular though so booking ahead is advised.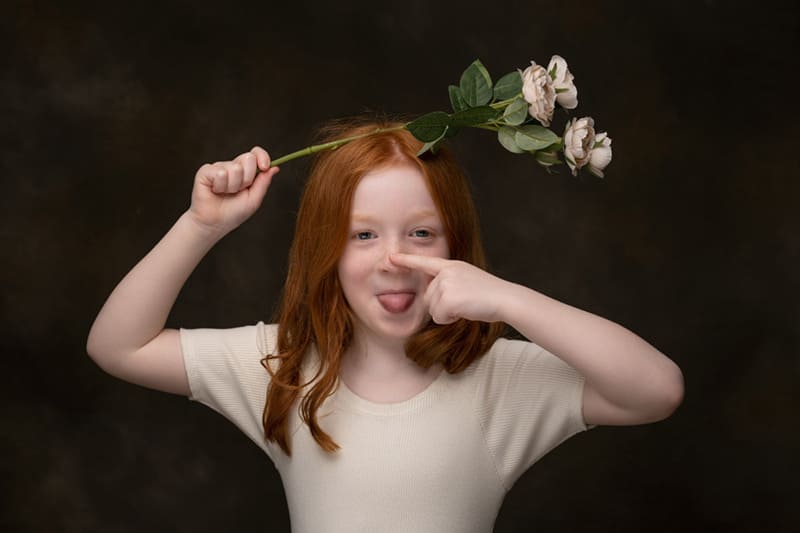 Held at our lovely photography studio, it's a beautiful and calm place to visit whilst we create magical portraits of your child.
As a former teacher, and popular photographer Elli is really used to working with children. She'll spend some time chatting with them and breaking the ice before pulling out a camera. These sessions are short and sweet, usually taking around 45 minutes.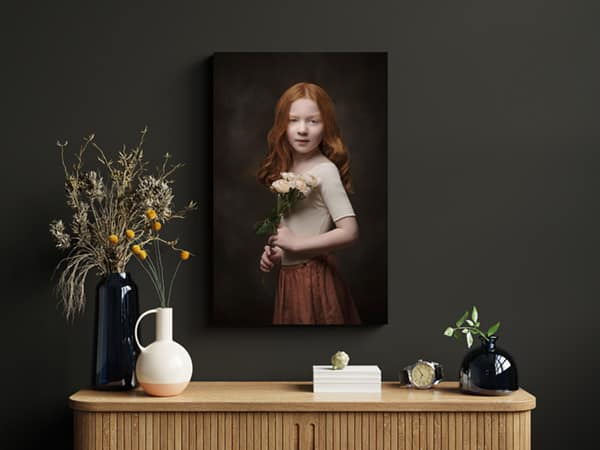 After your session we will invite you back to the studio to enjoy a beautiful presentation of your stunning portraits on our large screen.
It's a delightful and relaxed ordering session, what you fall in love with and choose to purchase is entirely up to you.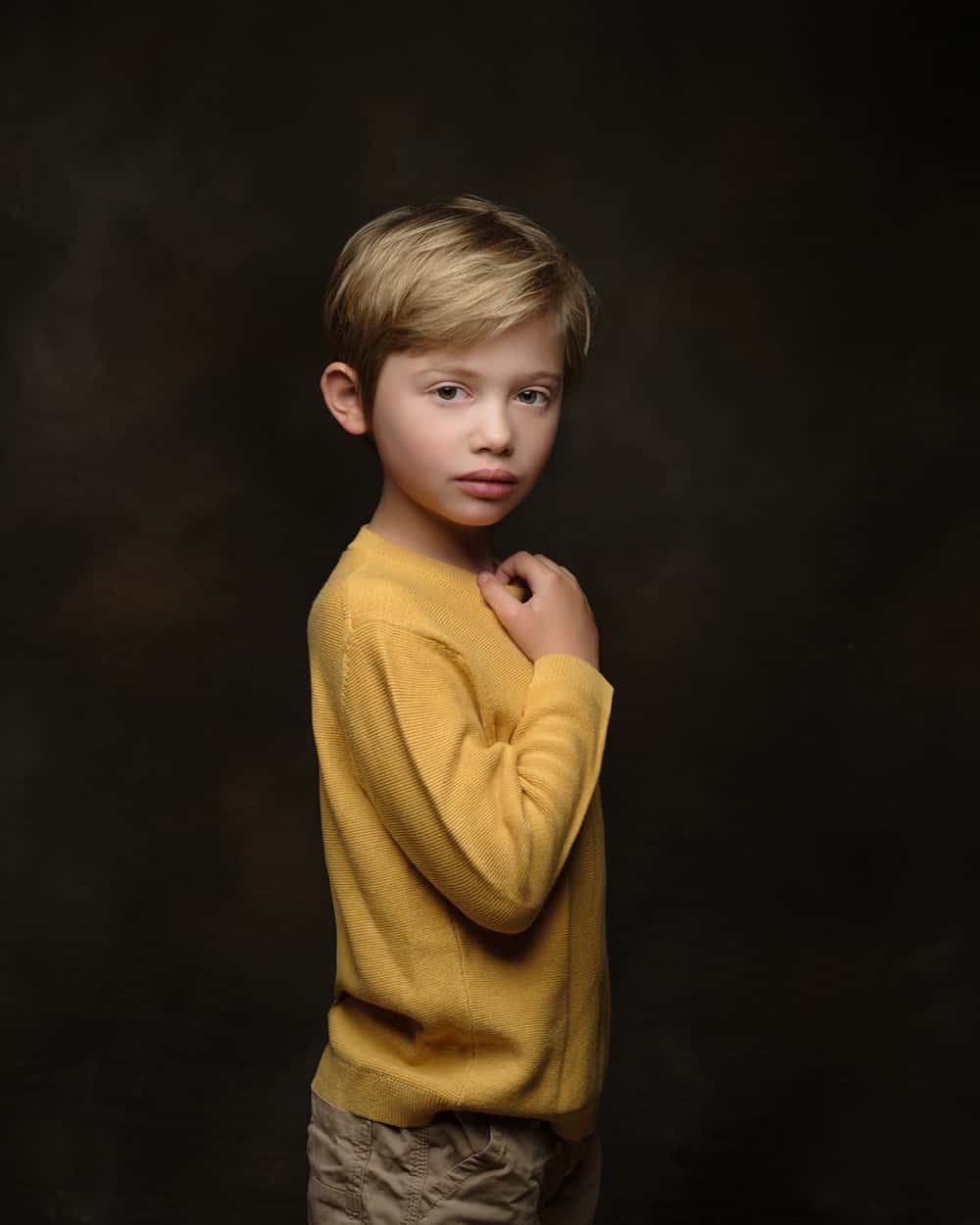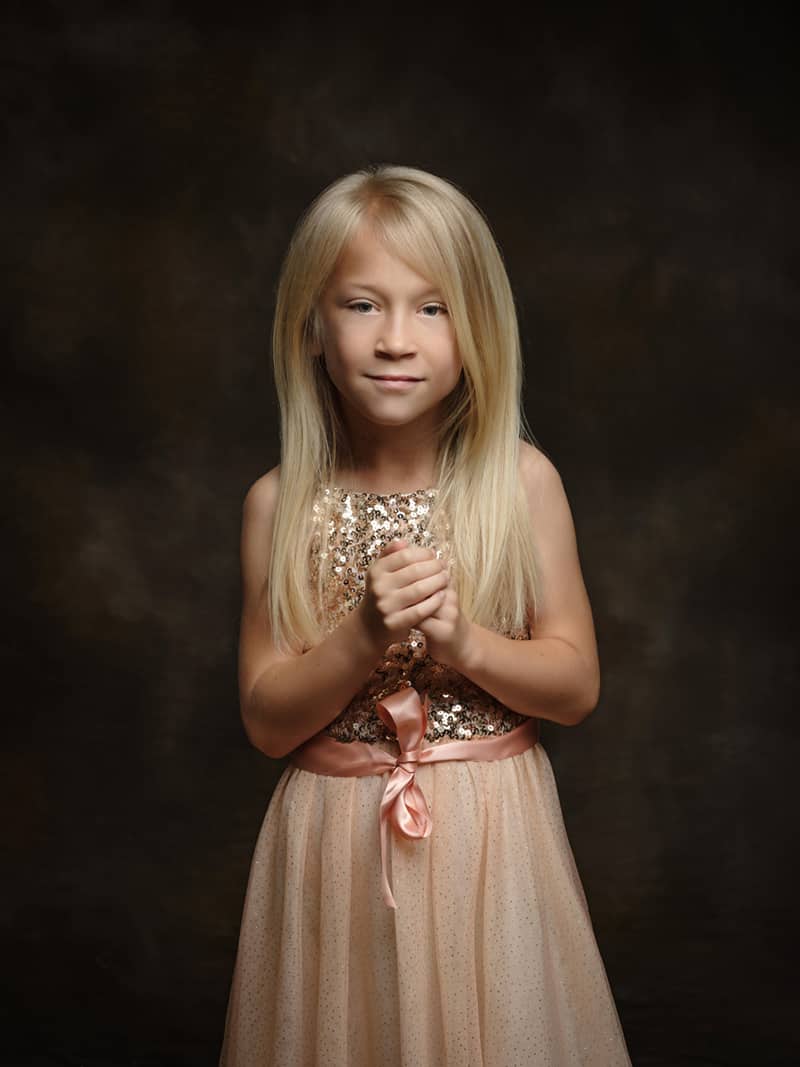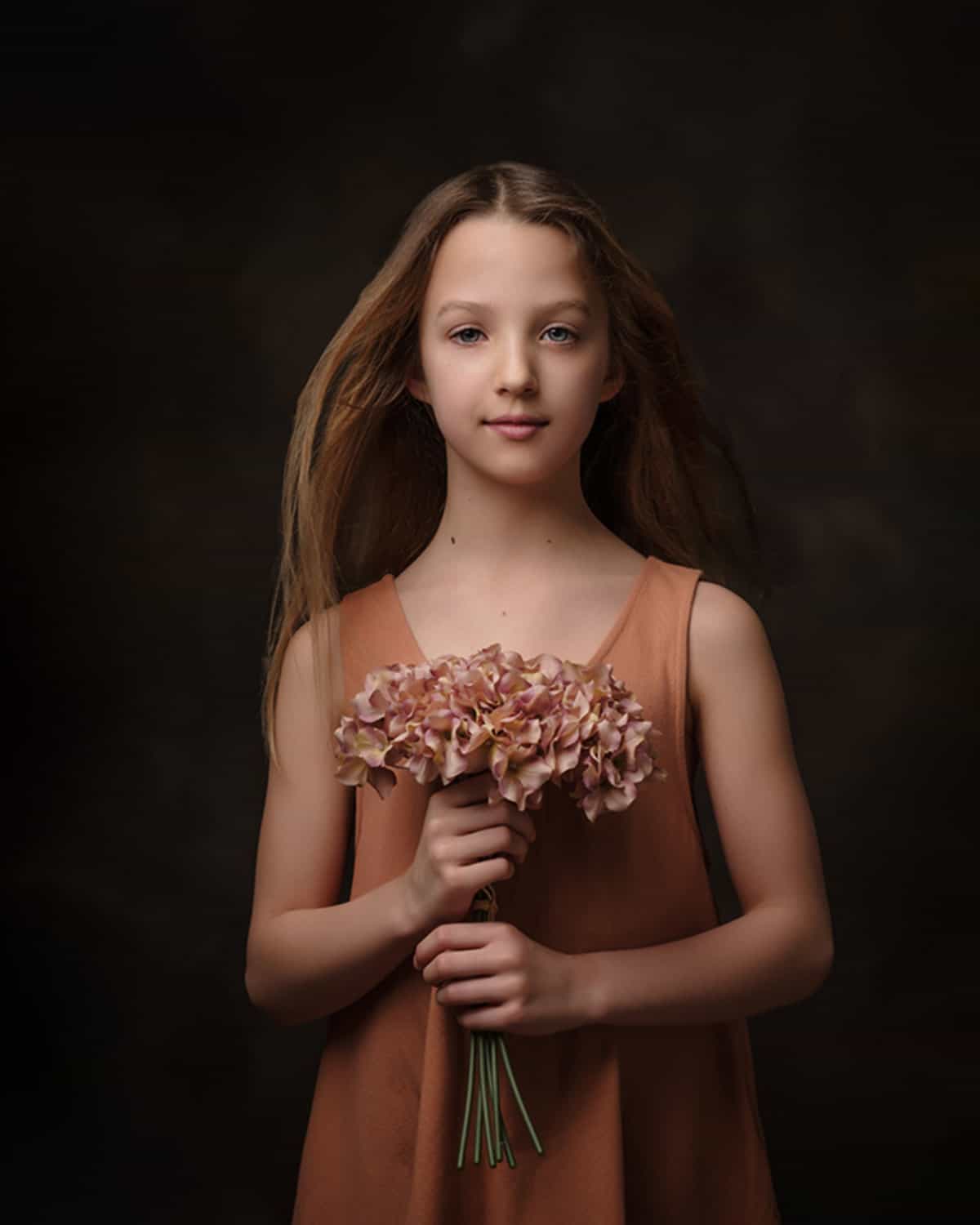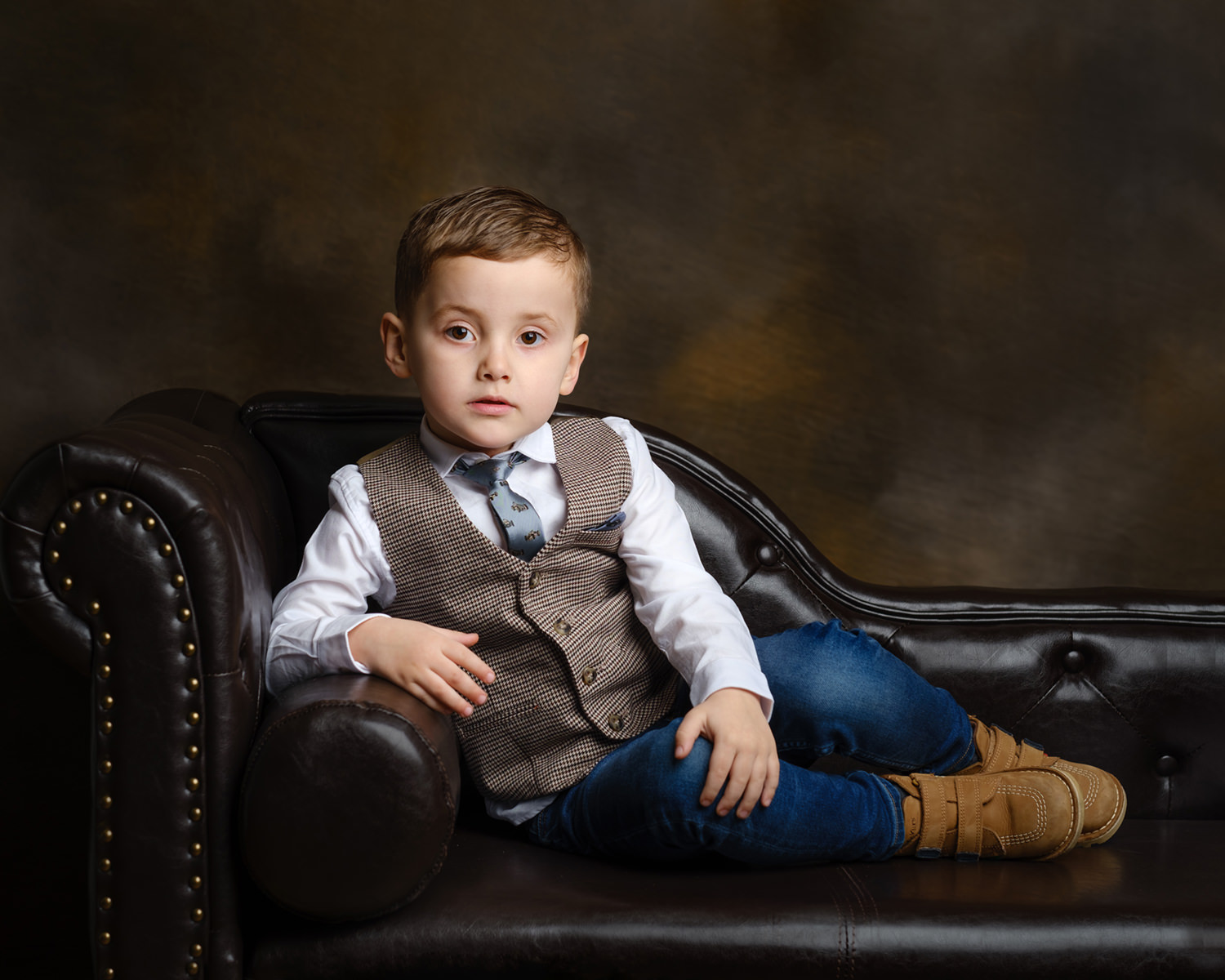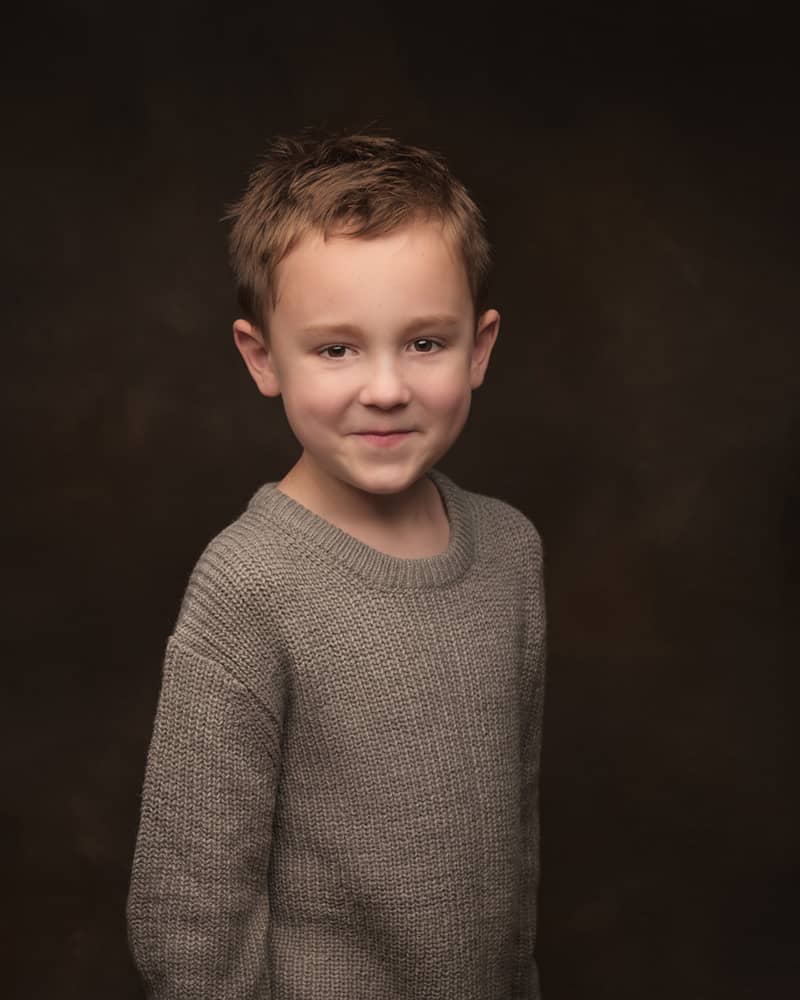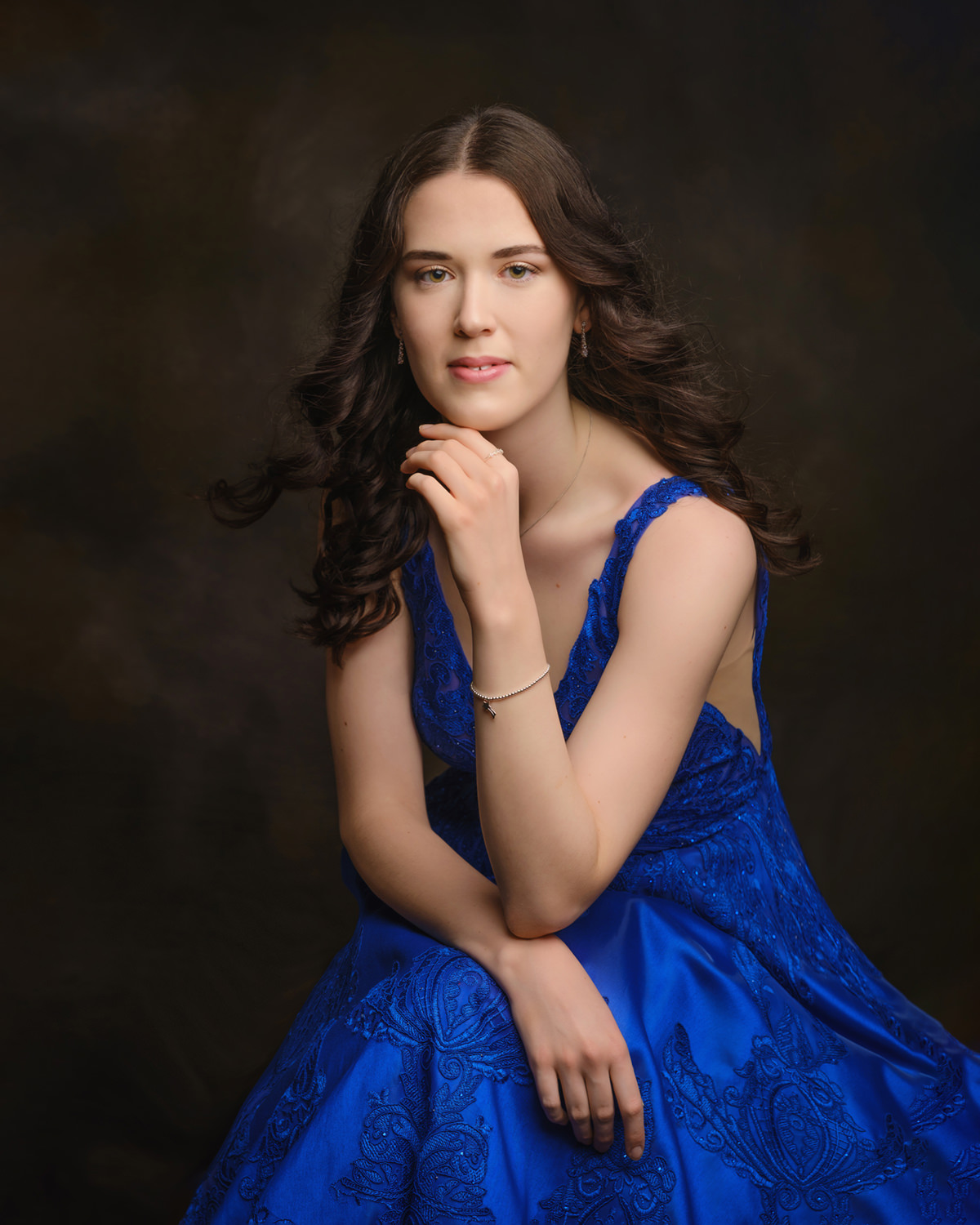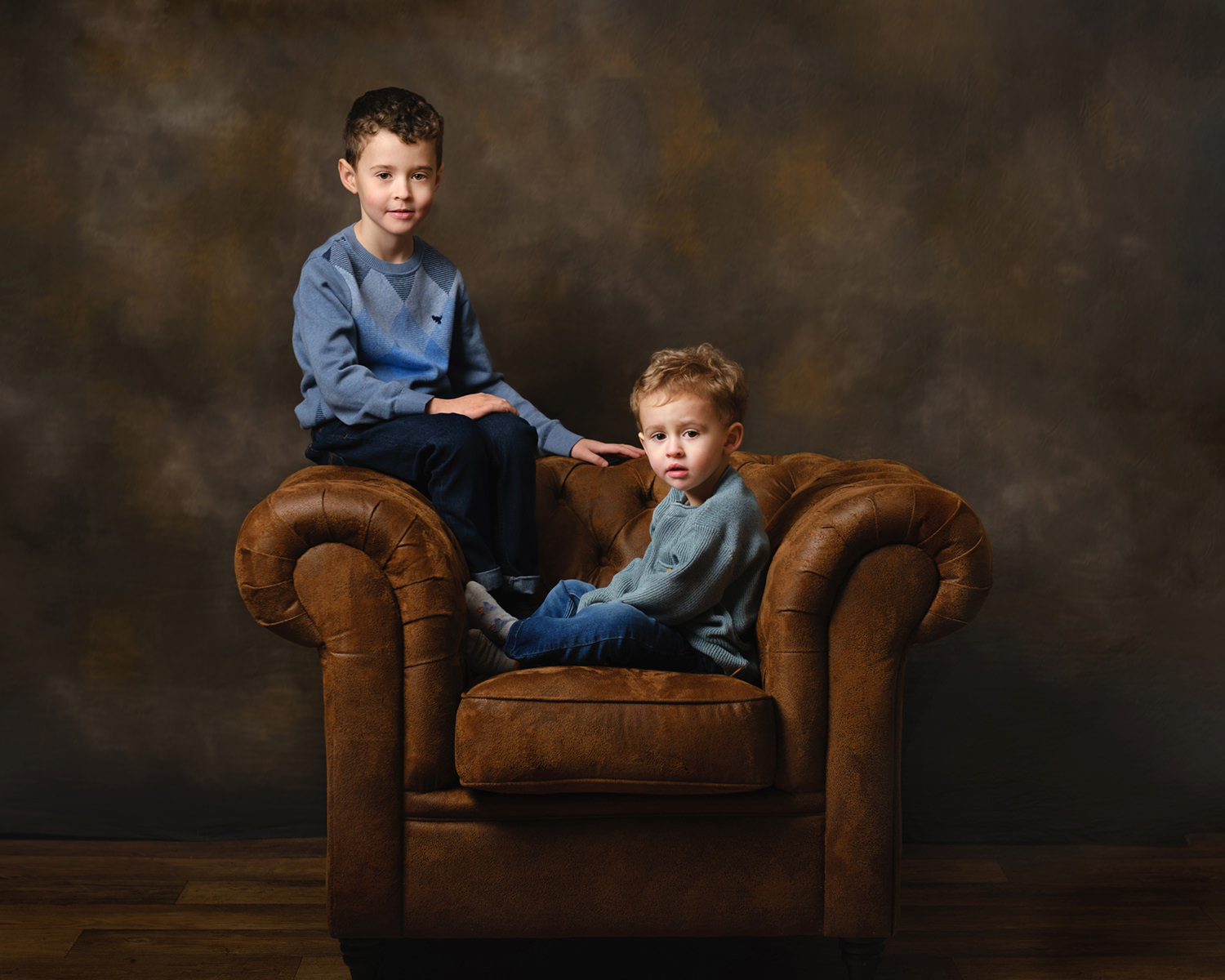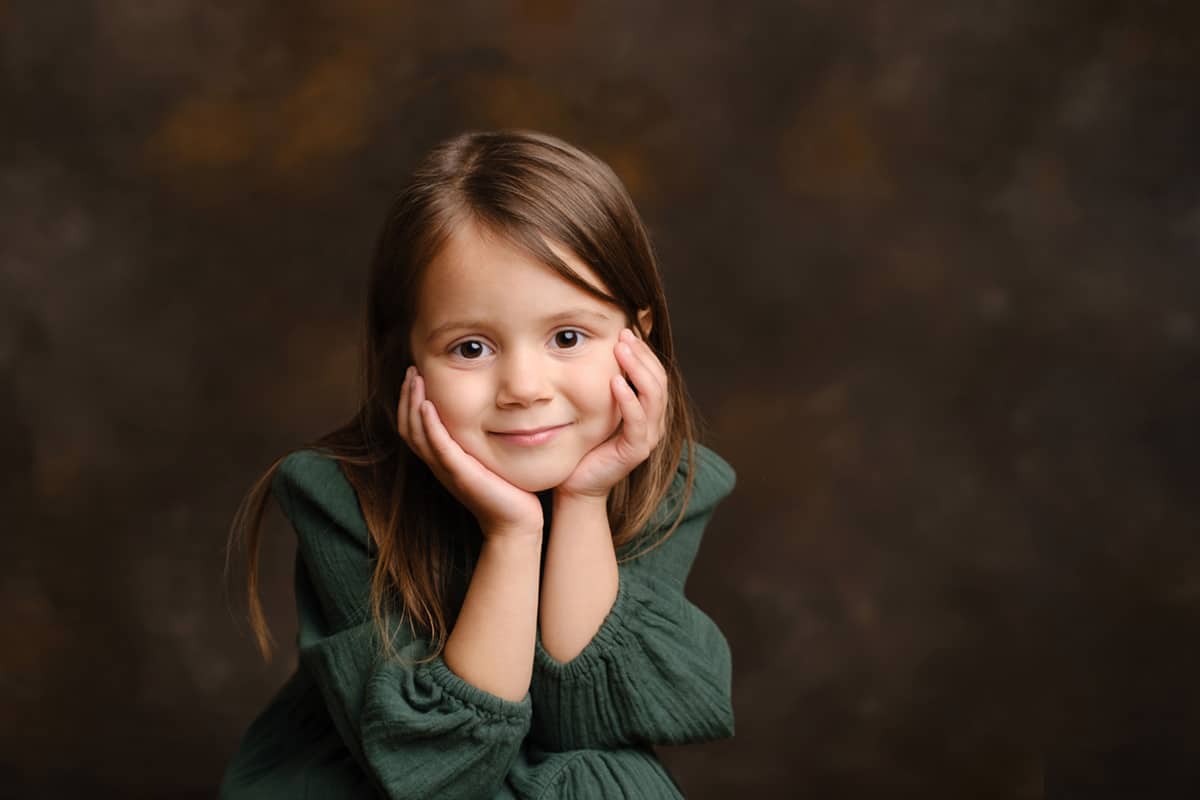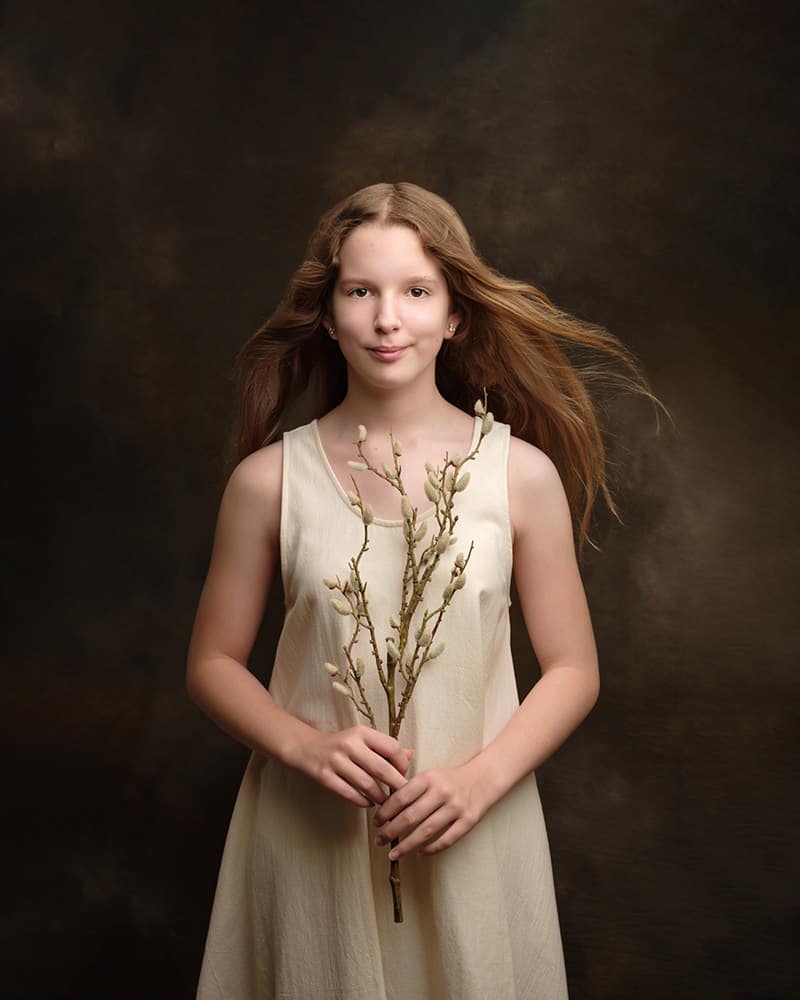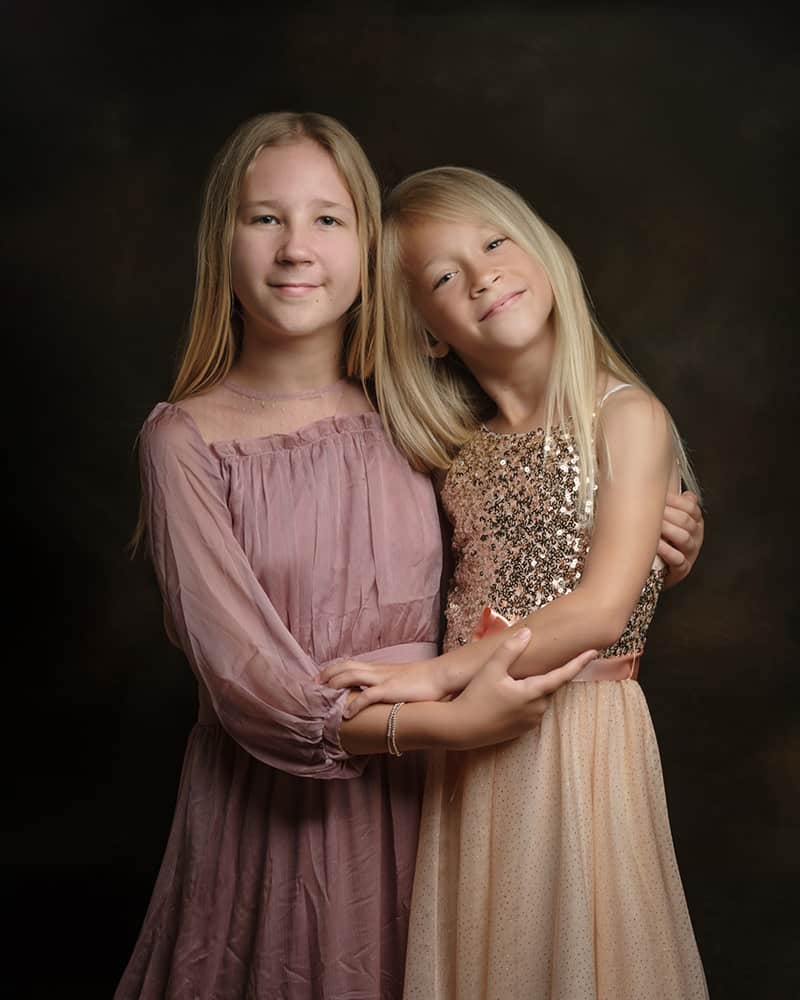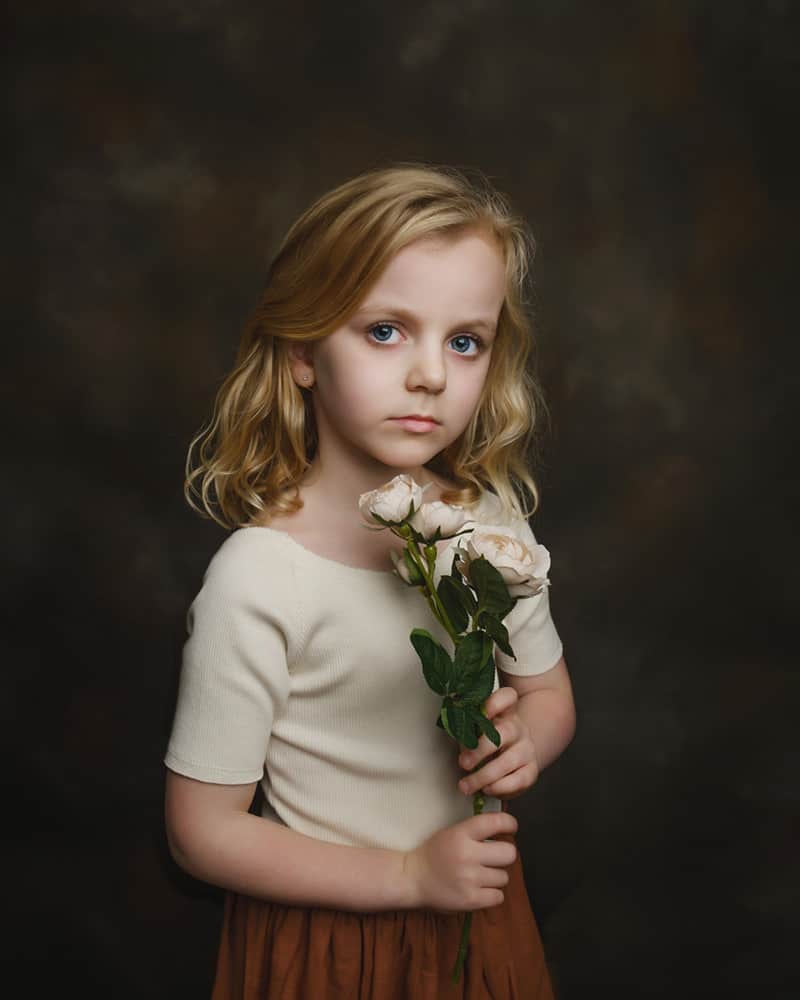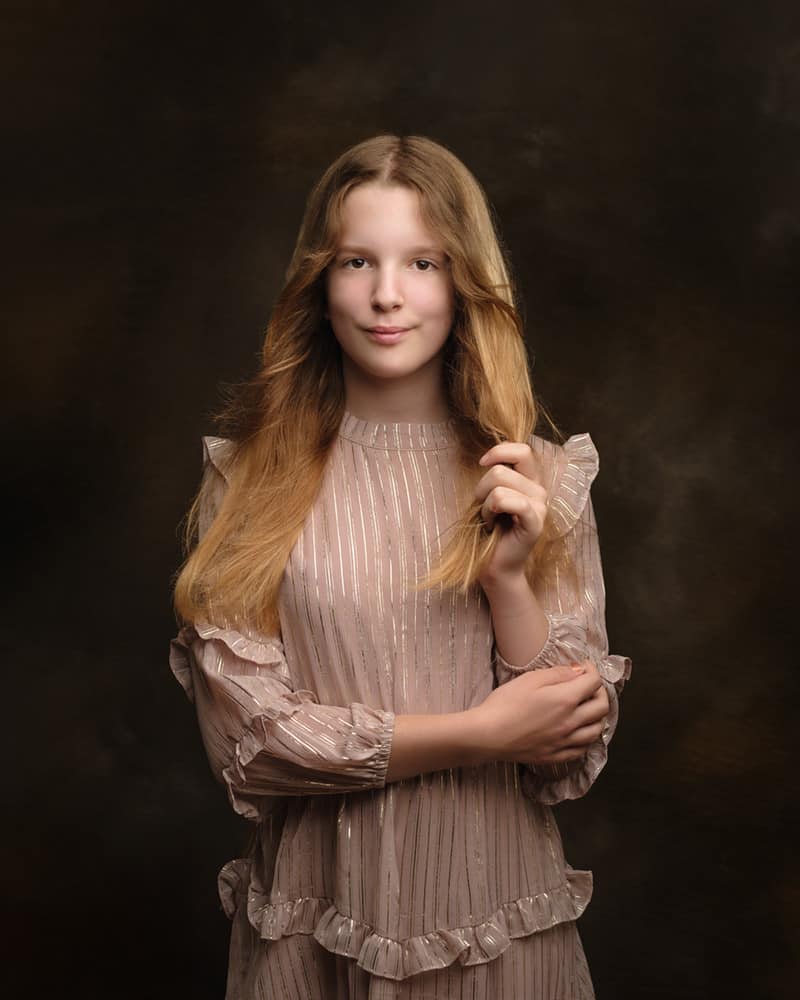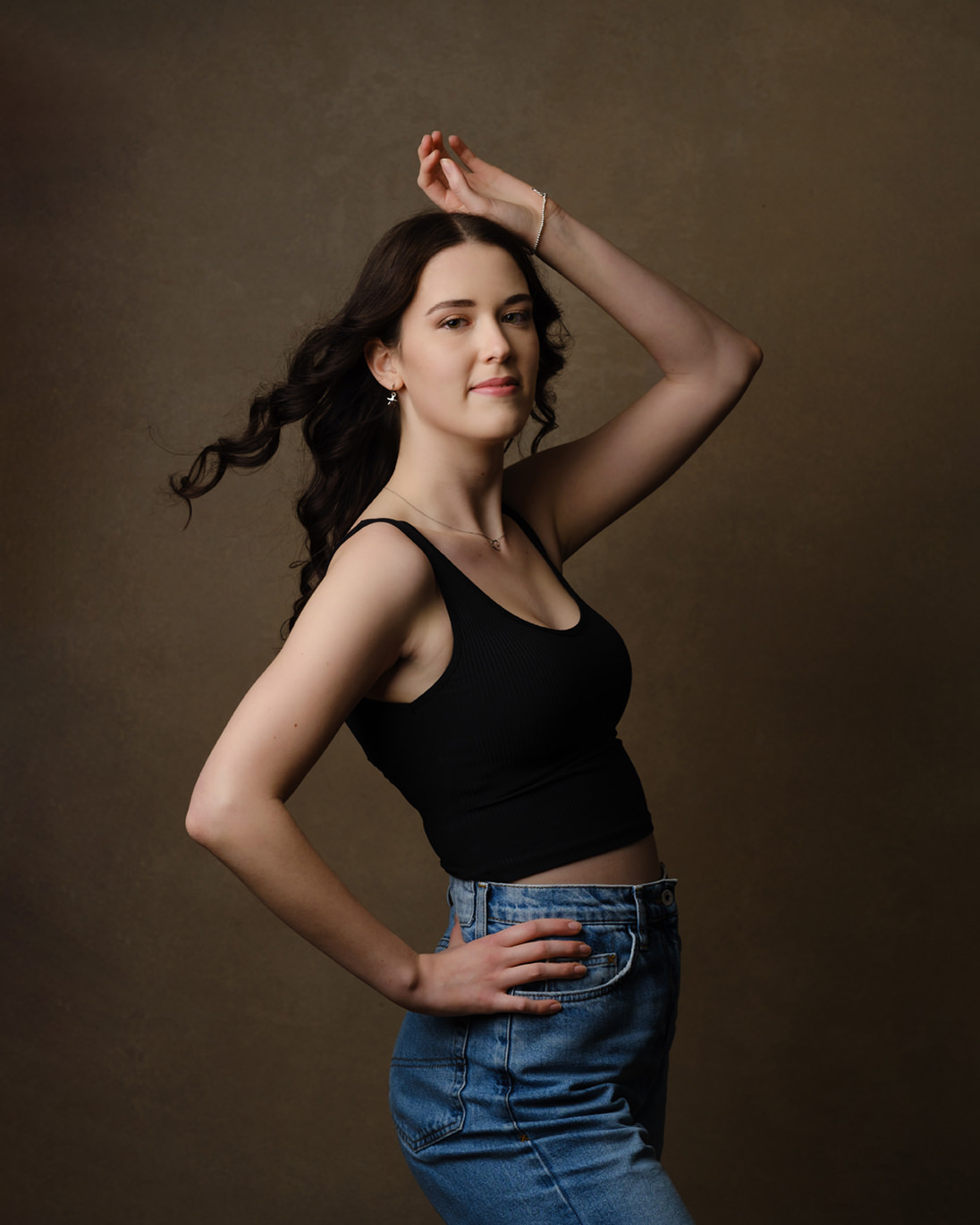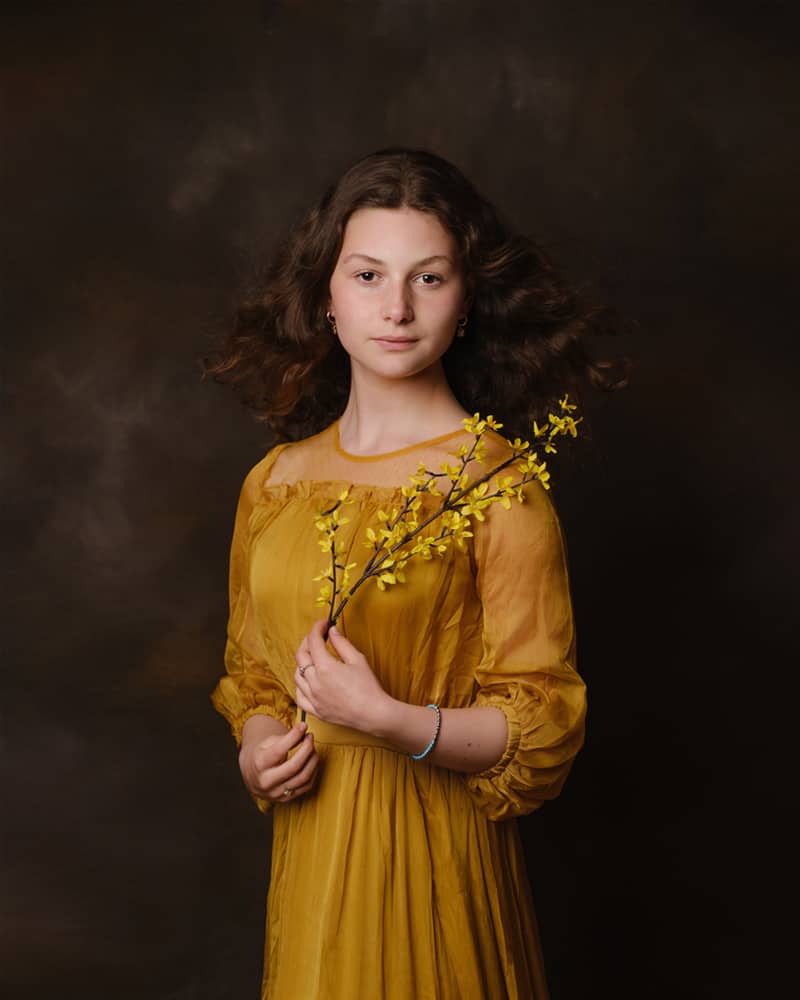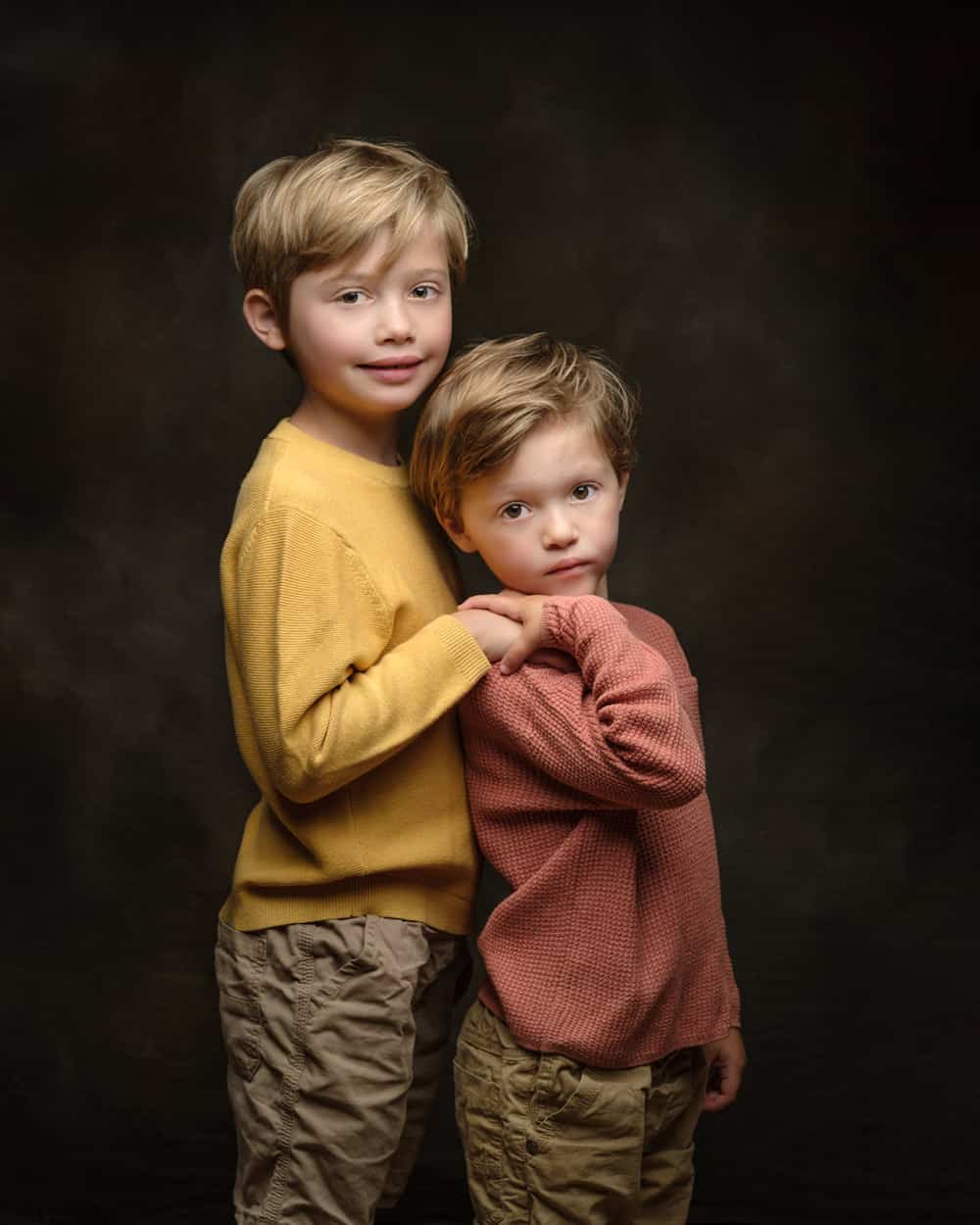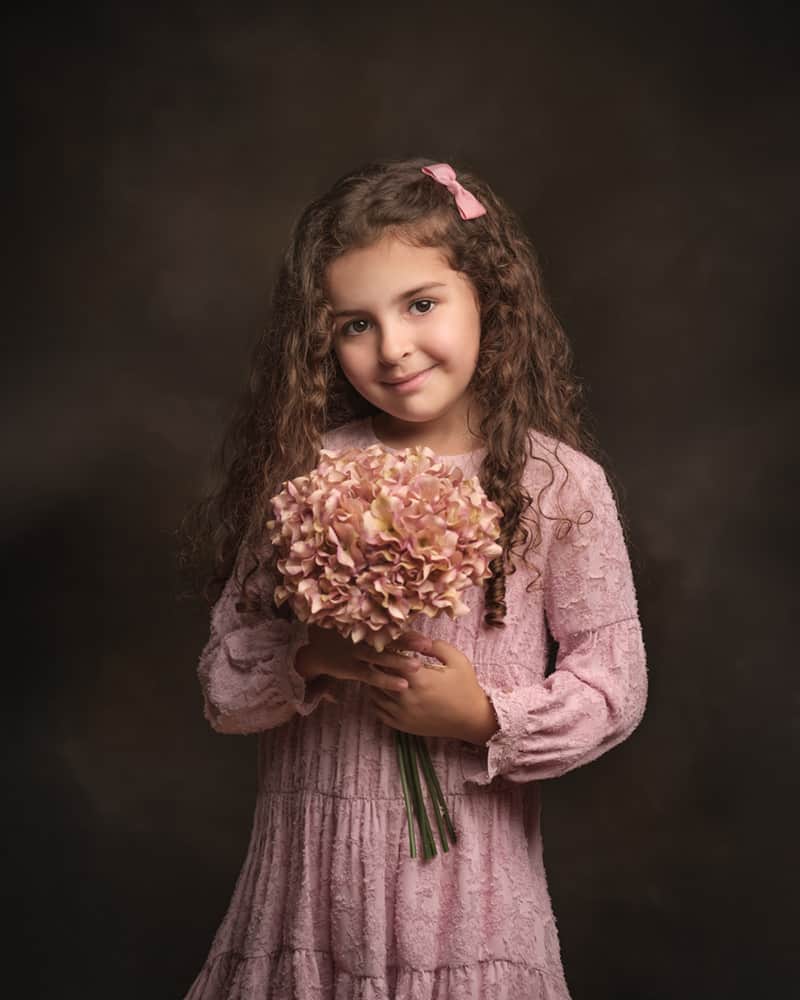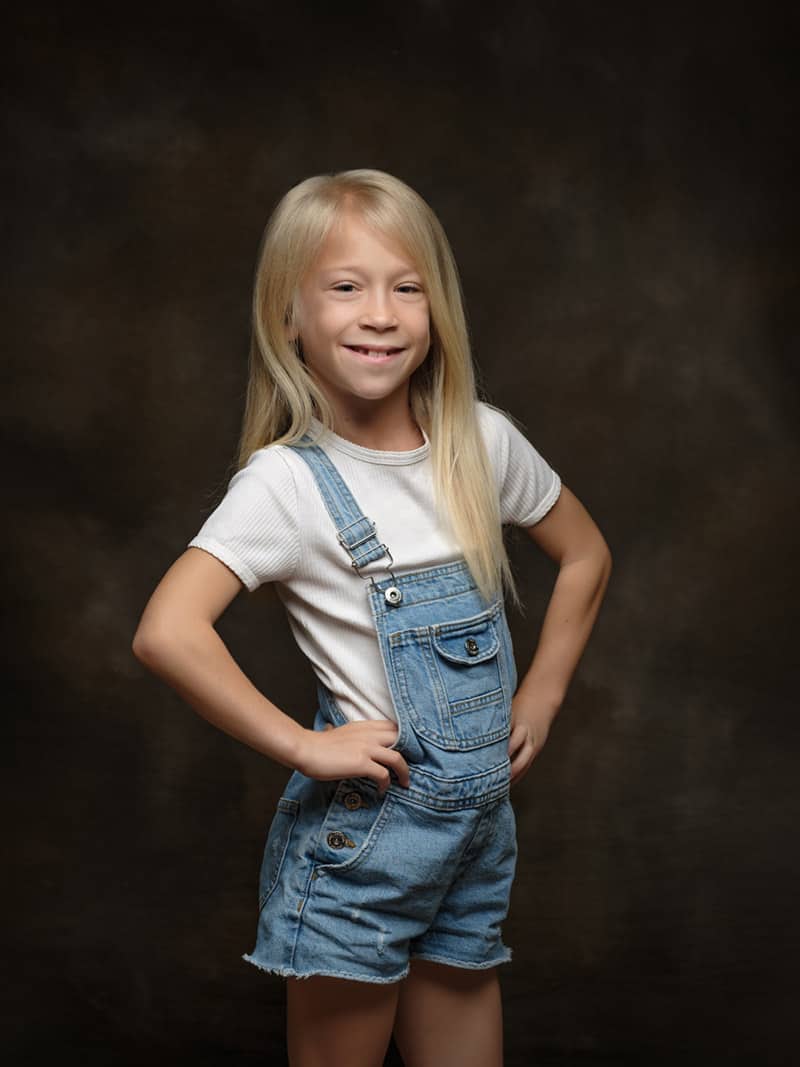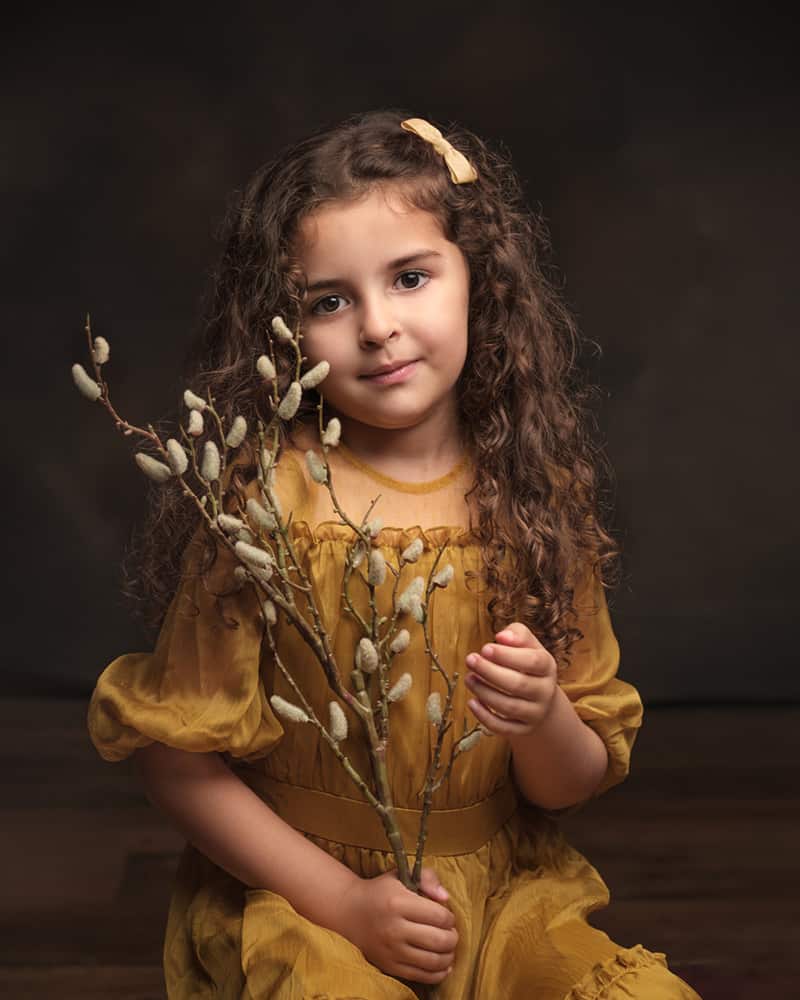 What age should my child be?
Ideally these sessions are for children 5 and older. Where they are able to listen and follow gentle instruction. There's no upper age limit and we've even photographed prom portraits for older teens too.
If your child is 4 or younger, please do call us for a quick chat, as we may still be able to accommodate you.
Can you photograph my children together?
Absolutely, portraits of our children together are often high on every parent's wishlist and we are more than happy to do that.
We will photograph your children both together and separately. It's wonderful to capture their special sibling bond and connection, and it's equally important to create beautiful individual portraits too.
What should we bring?
We have lots of beautiful outfits at the studio for your session, however, it's often best to start with your children wearing something of their own that they feel comfortable in.
Neutral whites, creams or dark colours tend to work best for this. And simple plain t-shirts or tops, ideally without too much pattern and no-logos where possible.
We have lots of comfy seats, a changing room and the all important child-friendly bathroom. Refreshments are provided for you too.
What if my child is ill?
If for any reason your child isn't well enough for the shoot then we can reschedule.
Health always comes first and we want you and your children to be able to enjoy your session. Just let us know at your earliest opportunity and we can arrange a new date for you. 
What is my child is nervous or has extra needs?
We are used to working with children and all their different characters and personalities. We think we're pretty good at reading them and are very adaptable to their needs. Sometimes the most confident of children get very shy, and sometimes the most introverted of children come to life under the spot light.
We also have experience of working with children on the autistic spectrum, children with genetic disorders and children on oxygen.
We do have wheelchair friendly access but unfortunately don't yet have a wheelchair accessible bathroom. Please do chat if you have any concerns as we do have some workarounds for this.
All are welcome!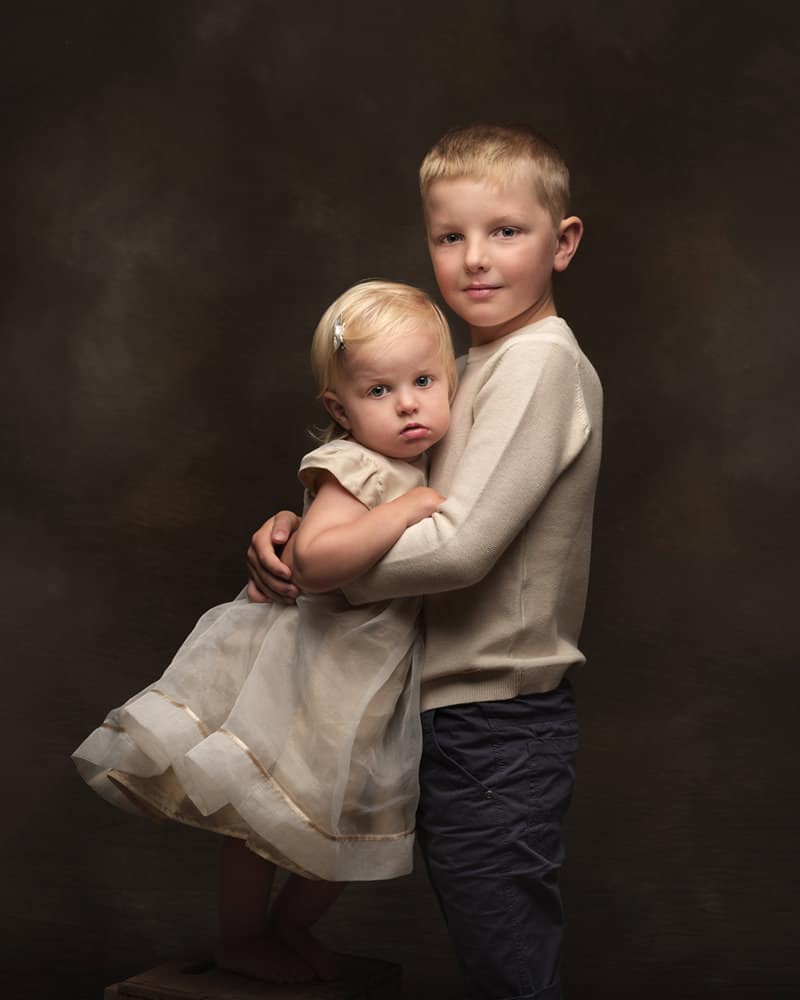 TRULY BLOWN AWAY!
You made me cry. Happy tears I should say! They look amazing on the wall
– Laura with Penny, Immy & Gracie