HOW WOULD YOU LIKE TO DISPLAY YOUR PORTRAITS?
Looking through photographs together is such a precious thing to do, especially as your family continues to grow. When your children start having children (a loooooong way down the line I hear you plead…) those beautiful bump and baby portraits become even more meaningful, comparing and reminiscing together.
However, with the wonderful era of digital cameras less and less people are printing their photos. All too often we hear of files being lost or damaged. We are great believers in the printed product, but not at the cost of not having the digital files too. We hear you and understand your desire to have both forms, so we've come up with a solution….
For any portrait you purchase, whether as a wall art or a presentation product, we will gift you the matching digital file. So you have a back up file and also the ability to share with friends and family on social media.
We think that's a win-win, you'll have beautiful products around the home to enjoy on a daily basis and the reassurance of knowing you have the matching file too.  So, speaking of products, are you ready to see what we have instore for you?
Your £49 session retainer secures your space in the studio diary and is credited against anything you order. Wall art starts from £149 and collections from £449. Clients spend anywhere between £200 and £2000, what you fall in love with and choose to purchase is entirely up to you.
* And remember, every portrait purchased comes complete with it's matching digital file.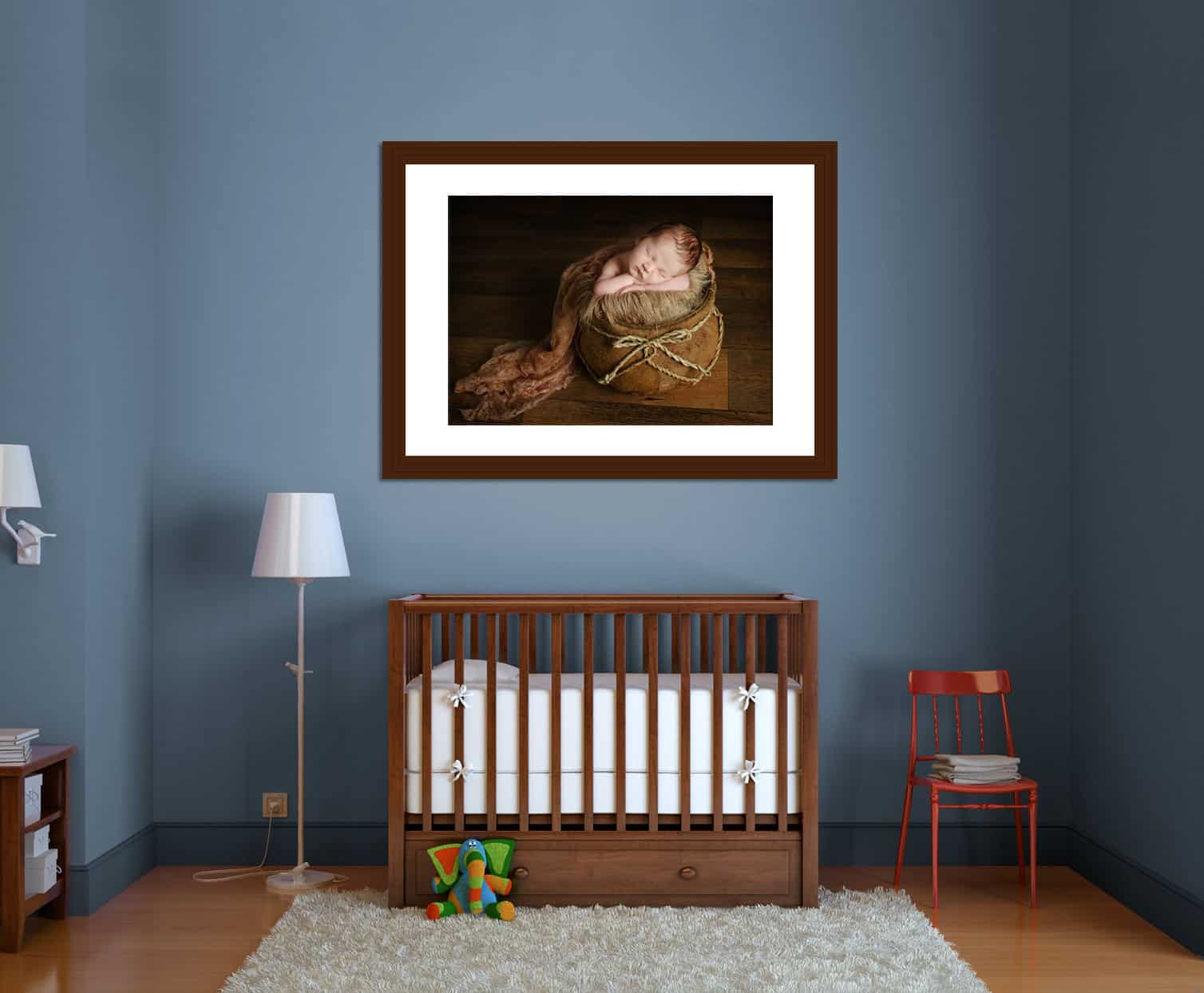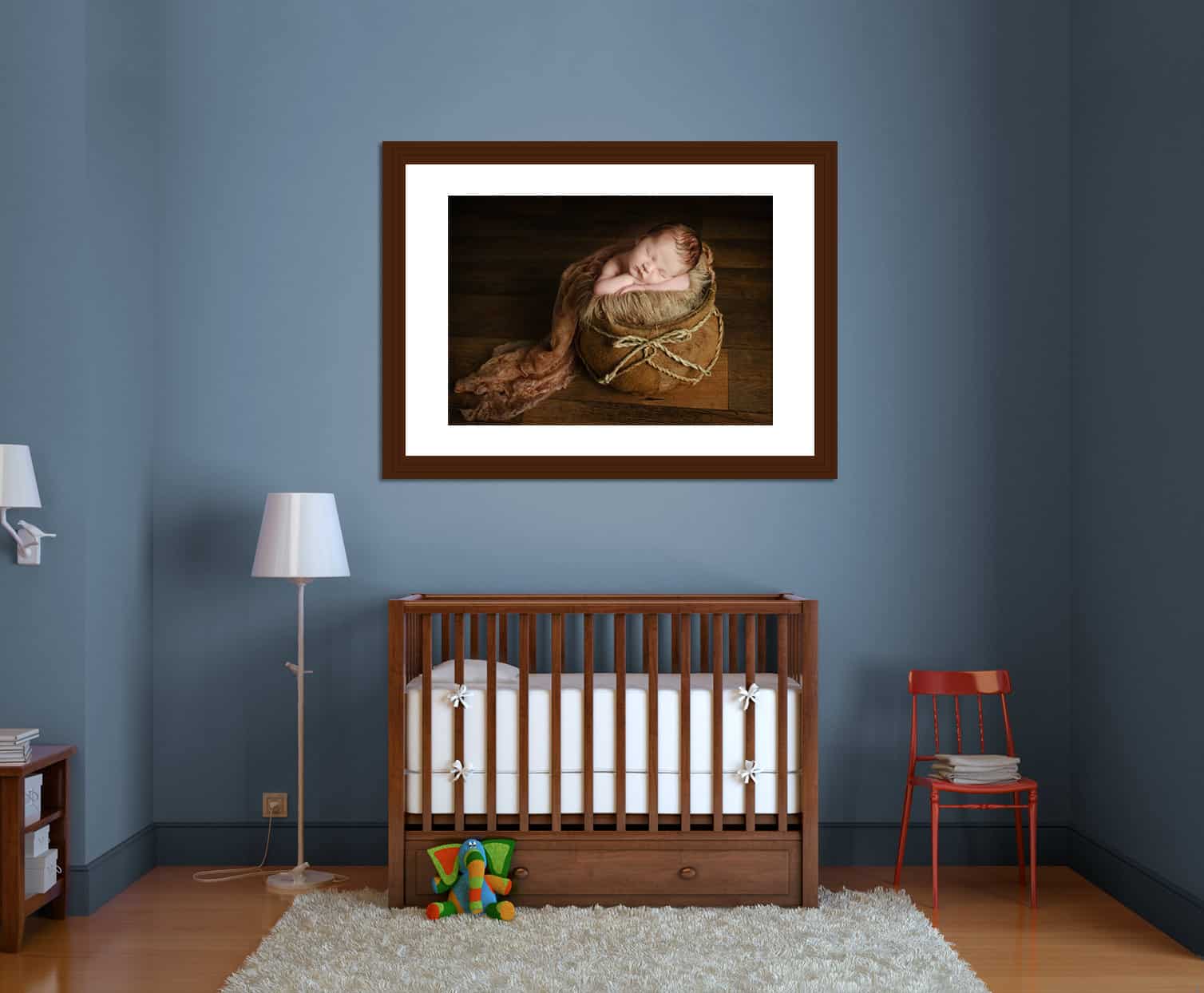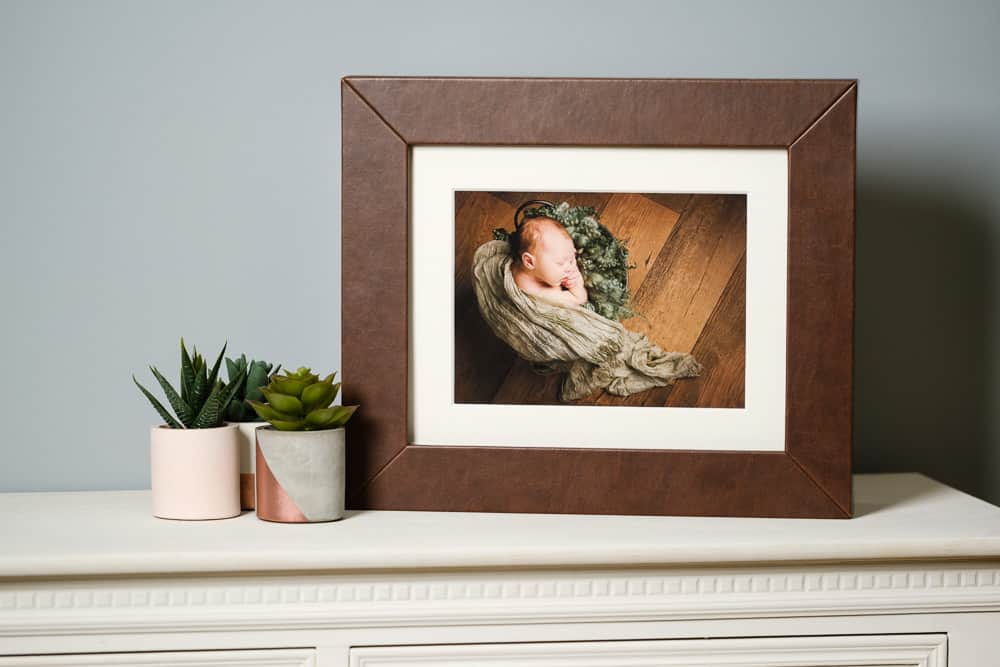 This is a beautiful new offering that really needs to be seen and held to be appreciated. Think of your folio box as a living album, all your favourite portraits are carefully nestled inside, exquistely printed on fine art paper and in archival mounts. Just by changing the order of your prints you can feature your favourite portrait at the front and change it as often as you like. Your folio box can be stored flat or upright, so you can display them on a shelf like a freestanding frame too.
Folios are available in options to hold 5, 10 or 20 of your favourite portraits. You can choose beween beautiful soft-touch seqouia leather and vegan friendly cloud leatherette, both feel amazing to hold and make the perfect box frame for your portaits.
All folios are lovingly hand-made in a stunning castle in Italy, not something you can say about your average baby album!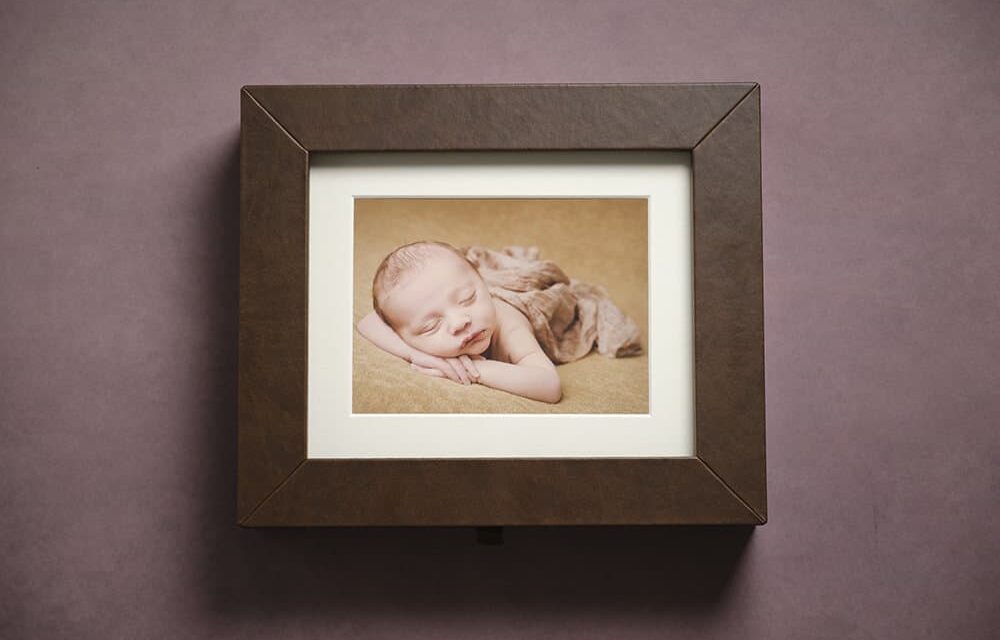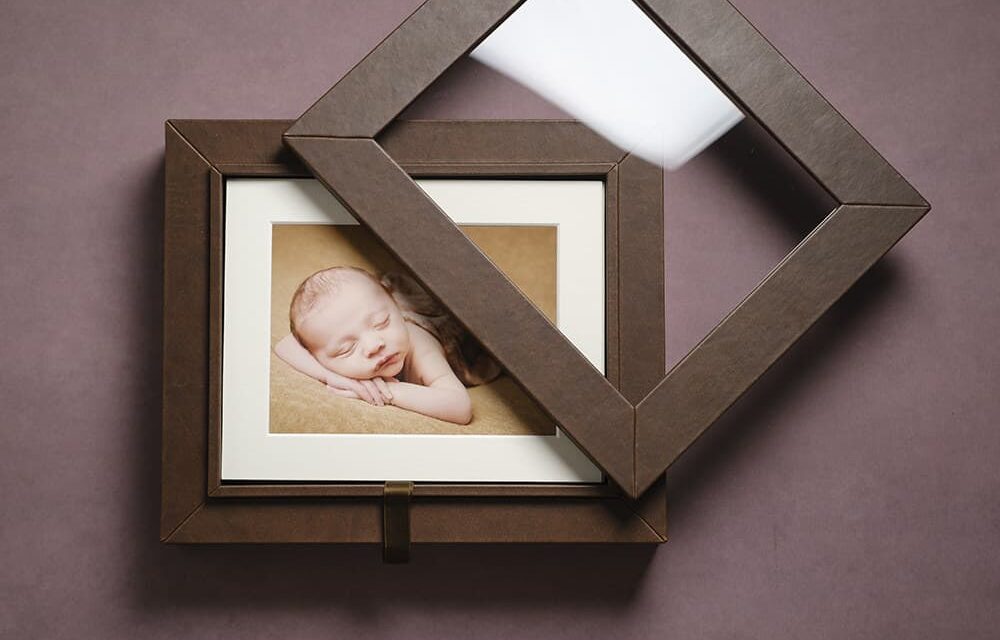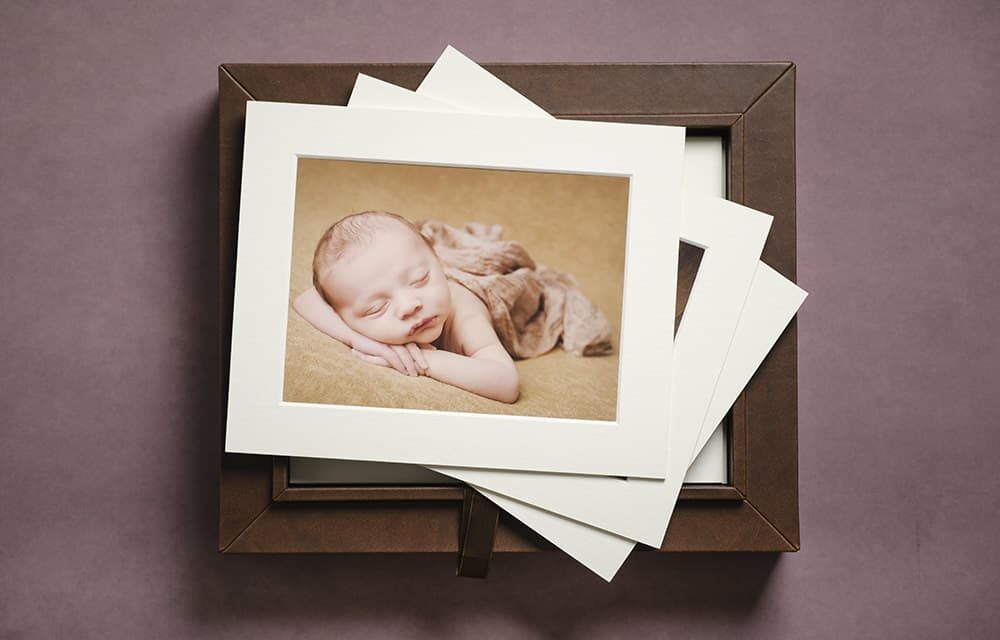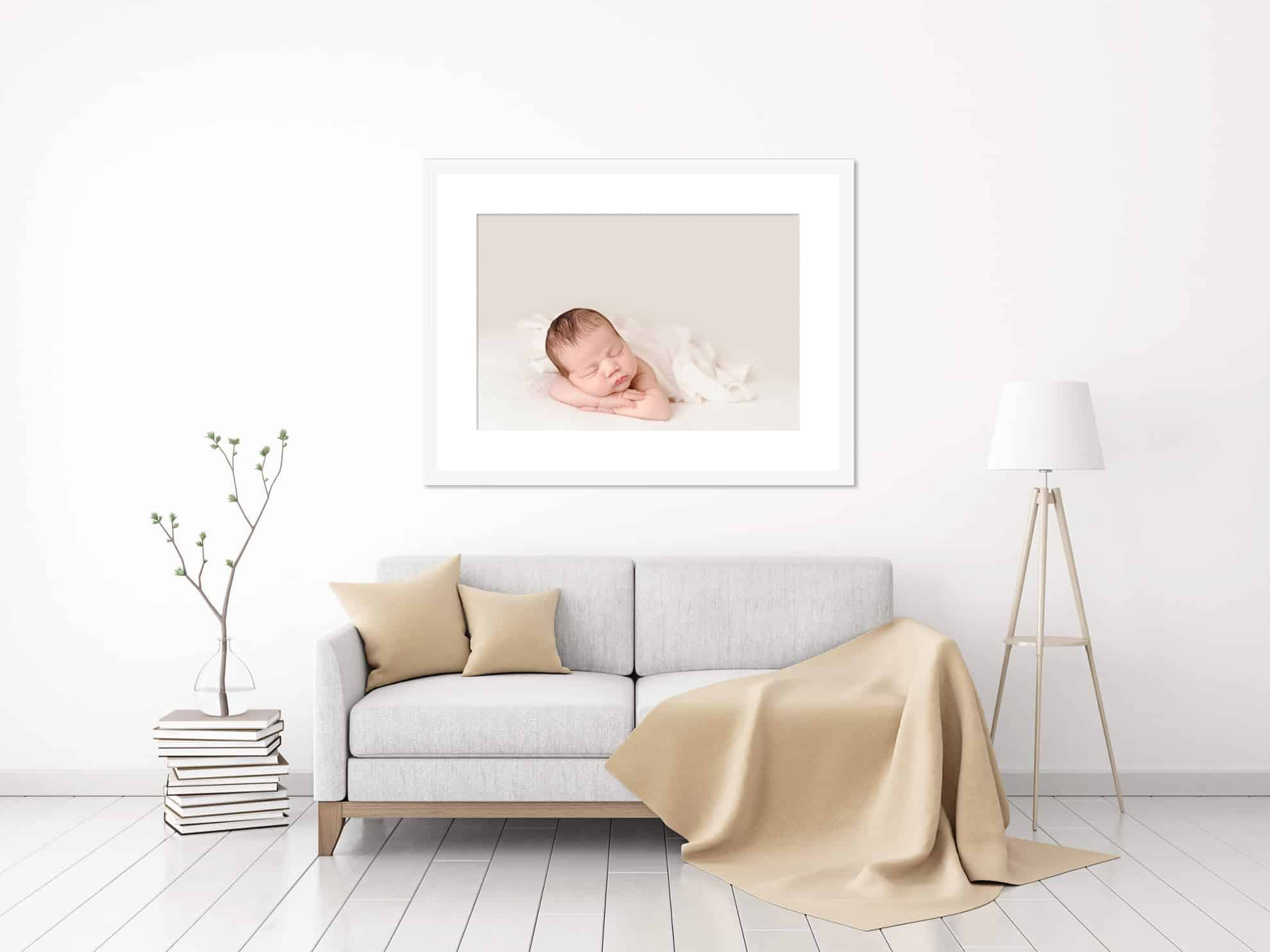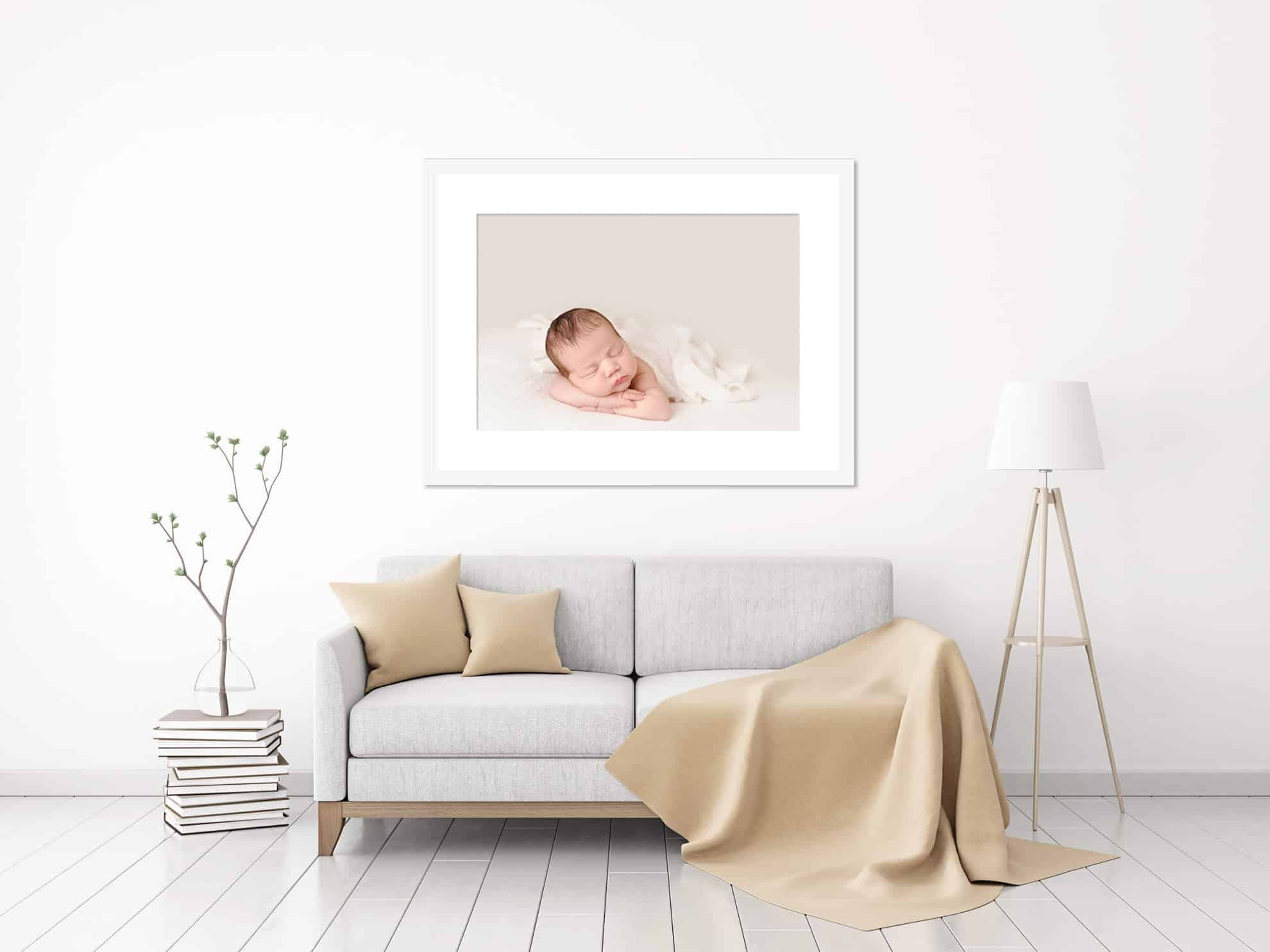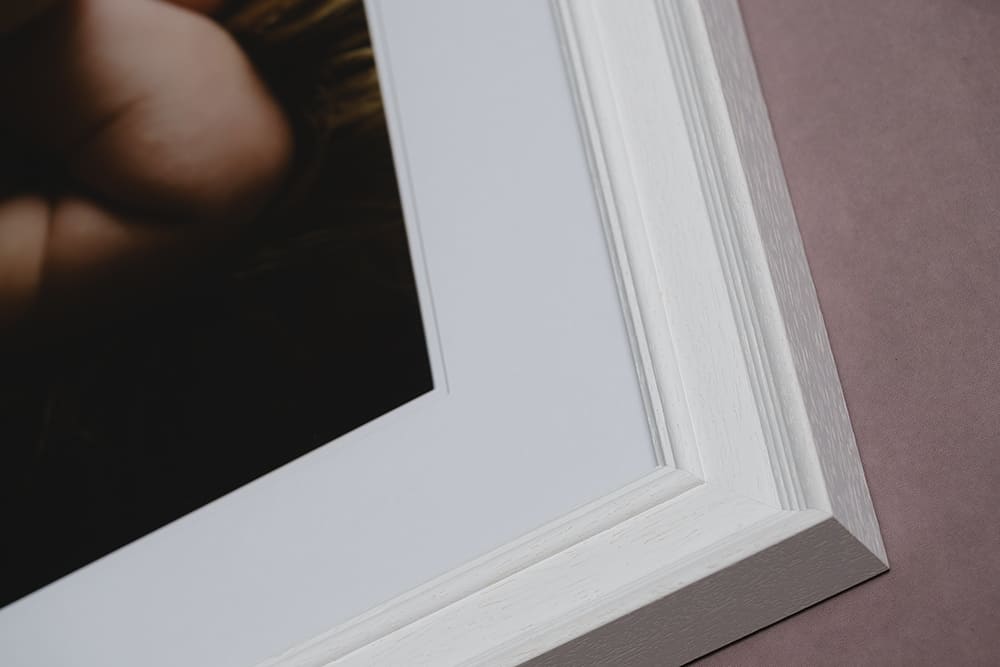 FRAMES
Beautiful frames, simple yet classic with a double bevel mount. They are available in a range of colours to suit your home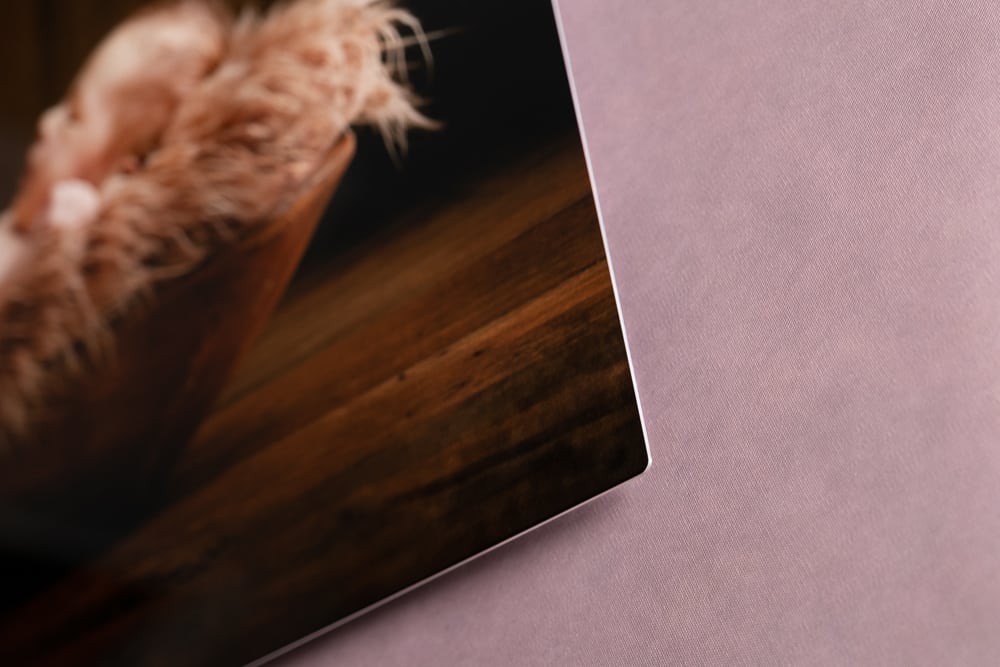 FRAMELESS
Contemporary aluminum wall art, available in gloss or matt finishes. They give your portraits an almost 3D look with incredibly rich colours.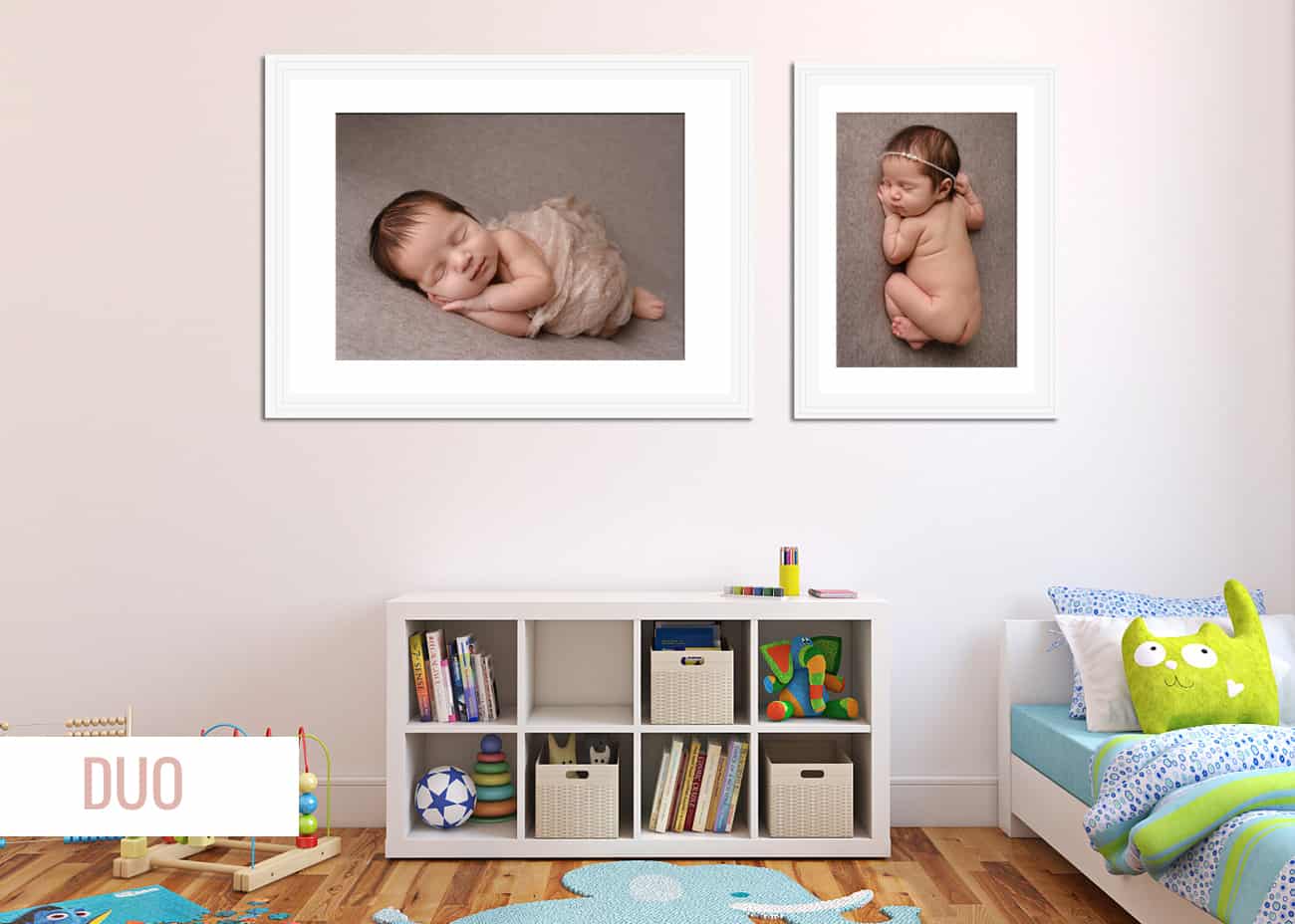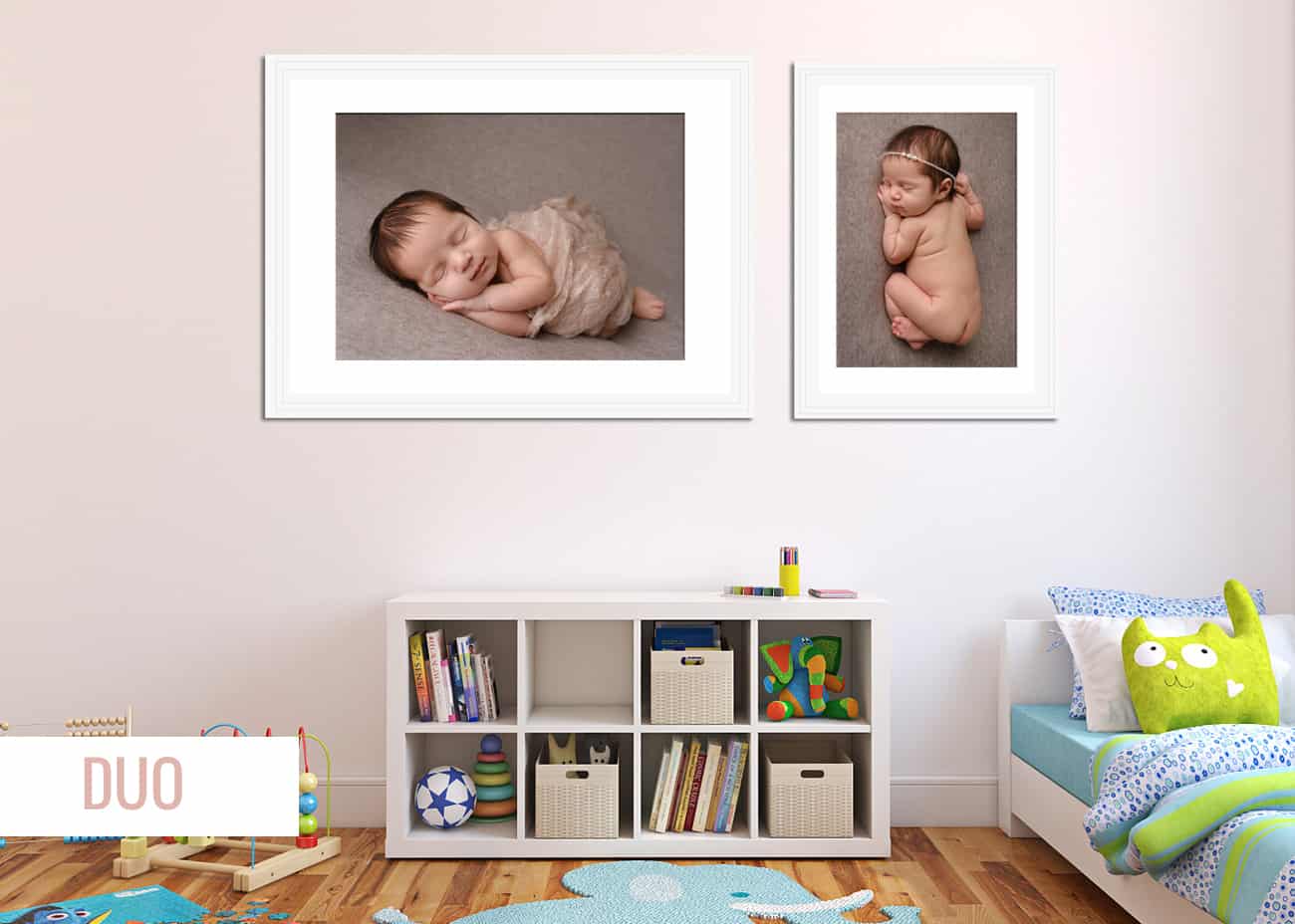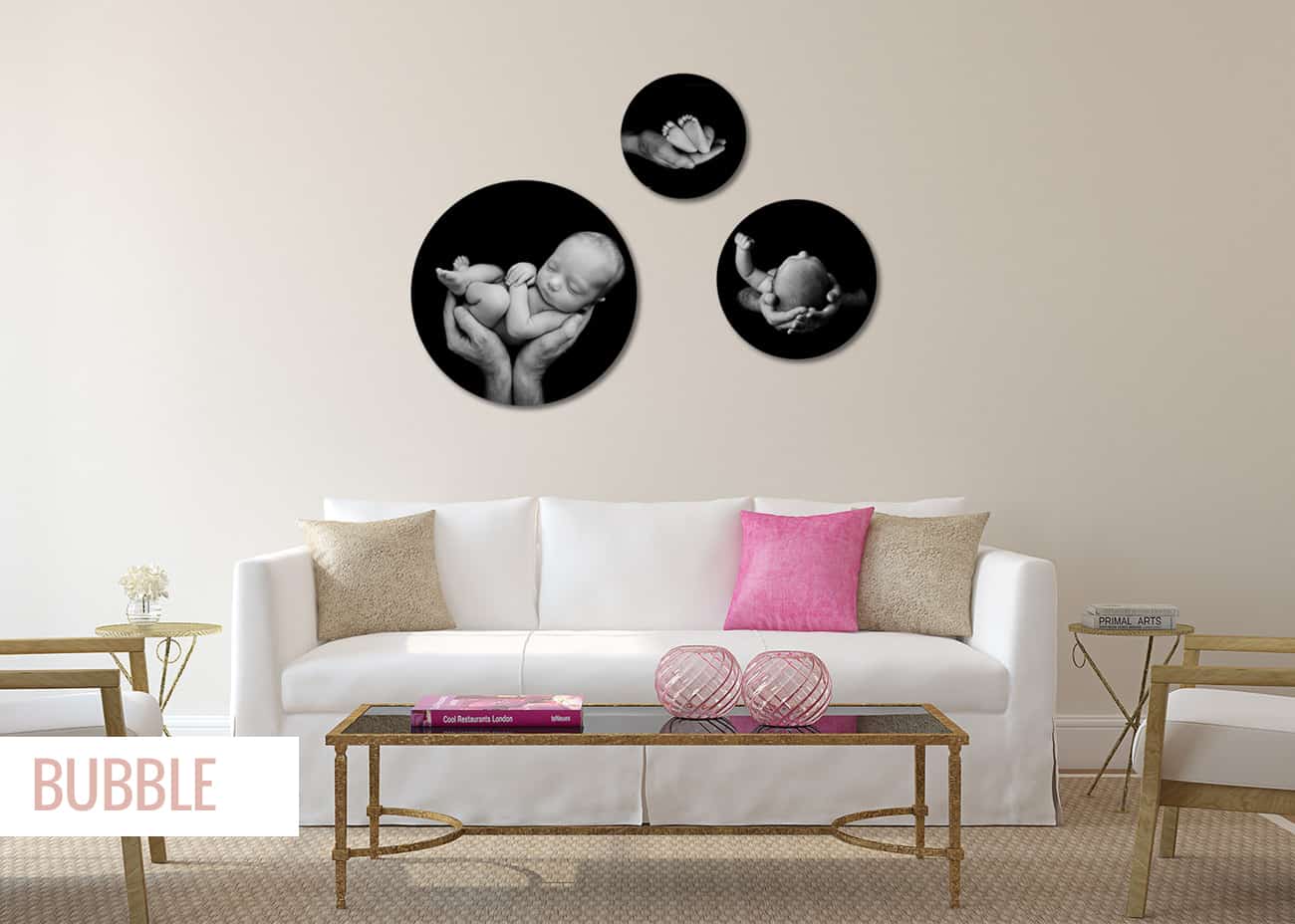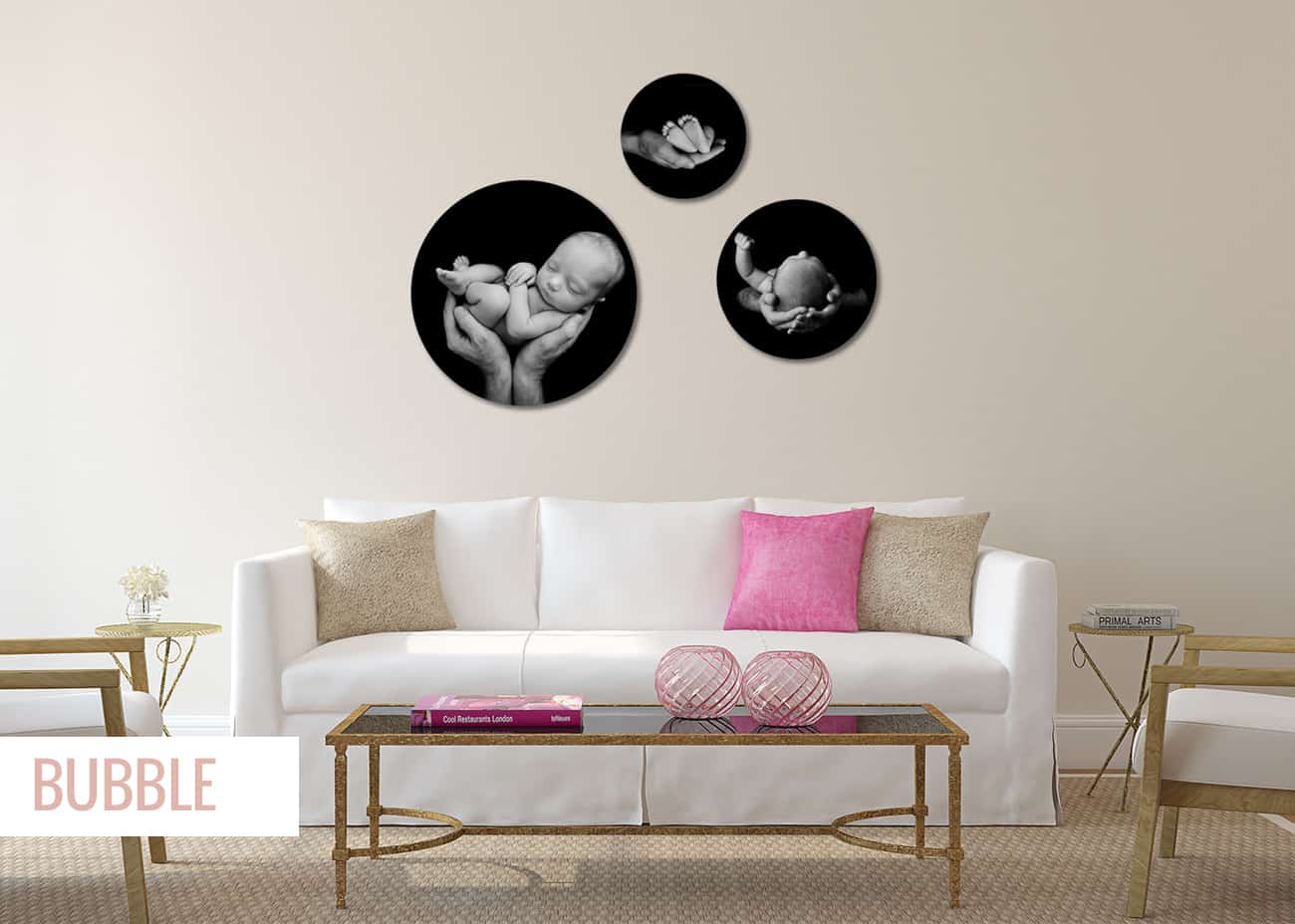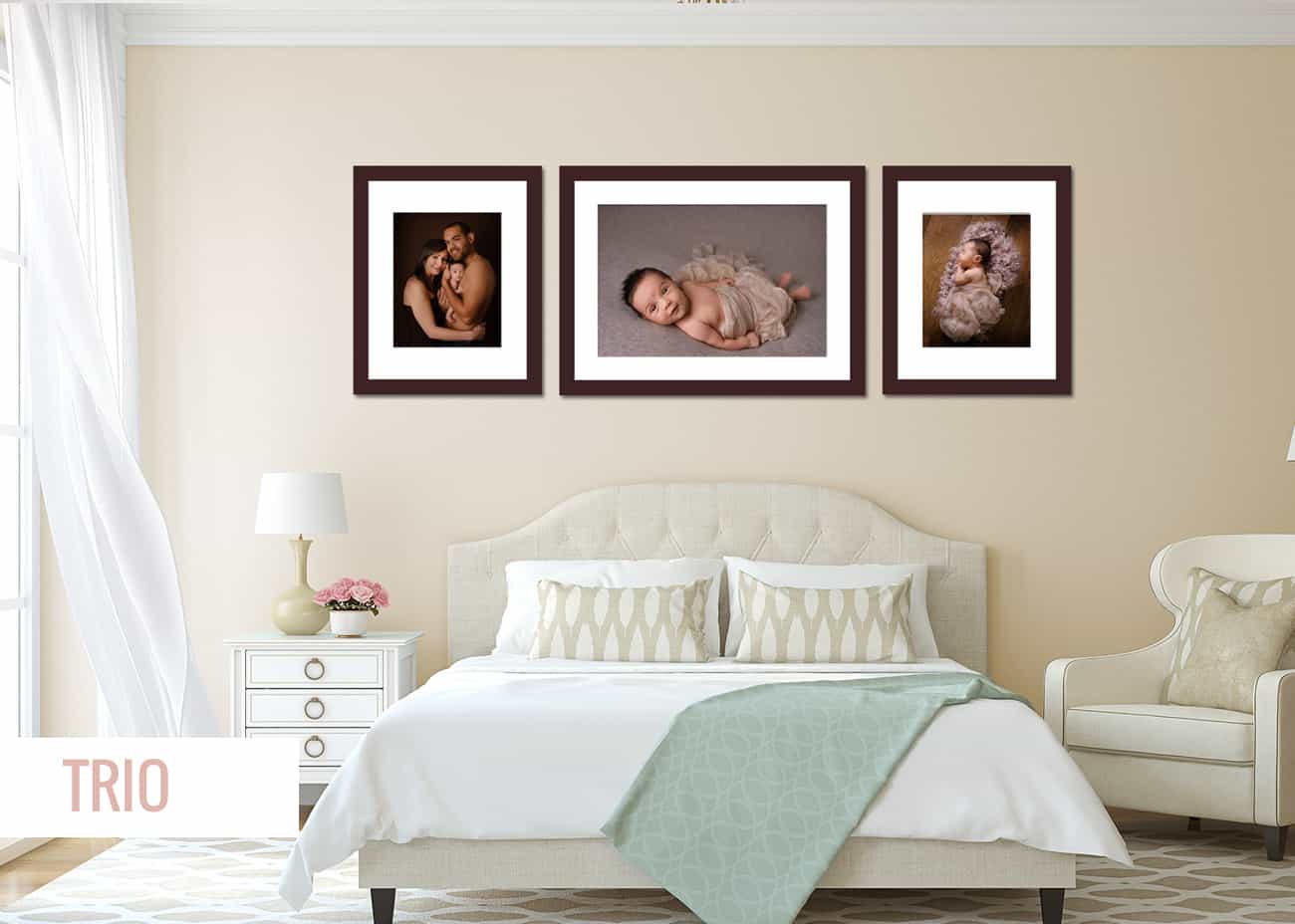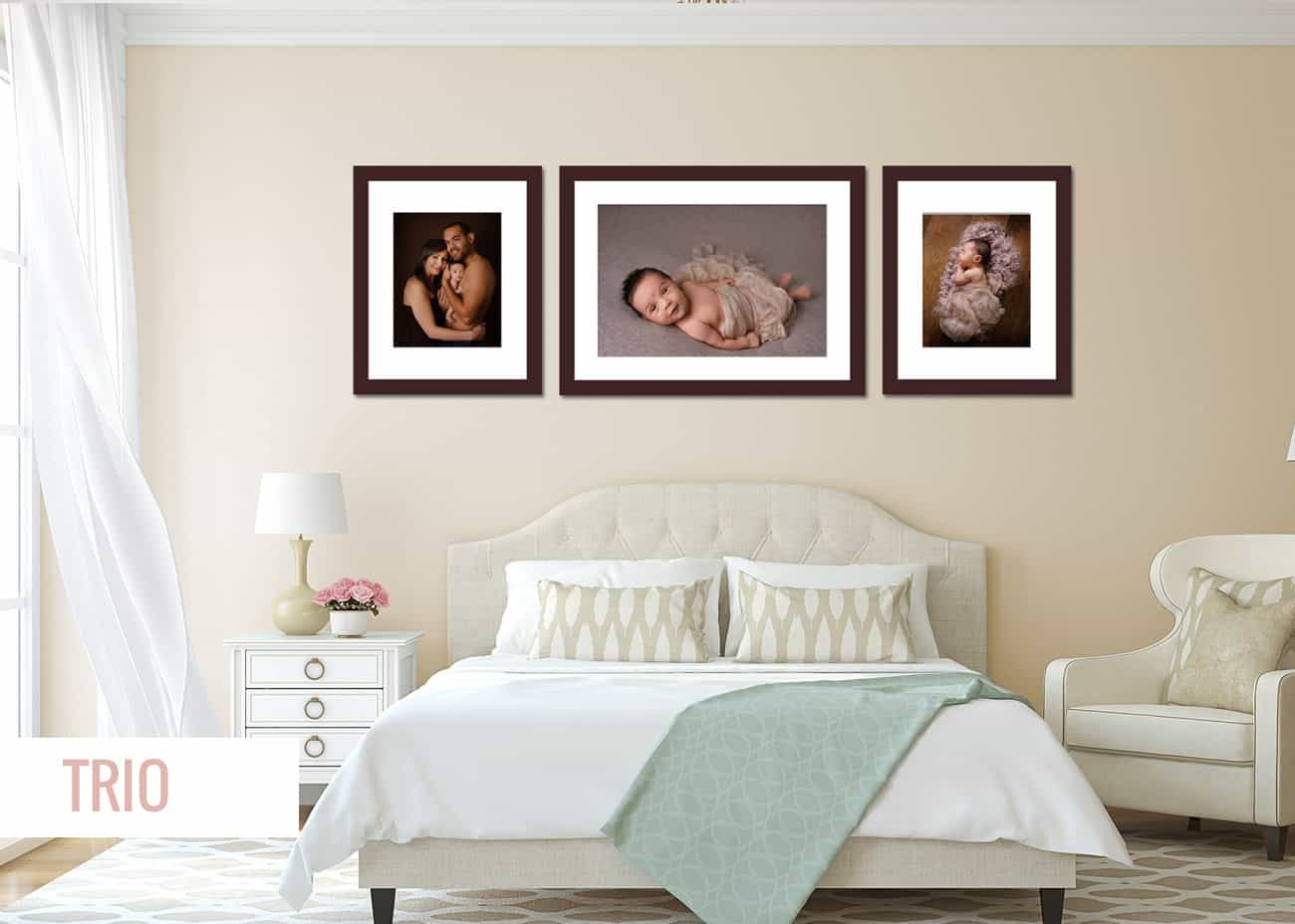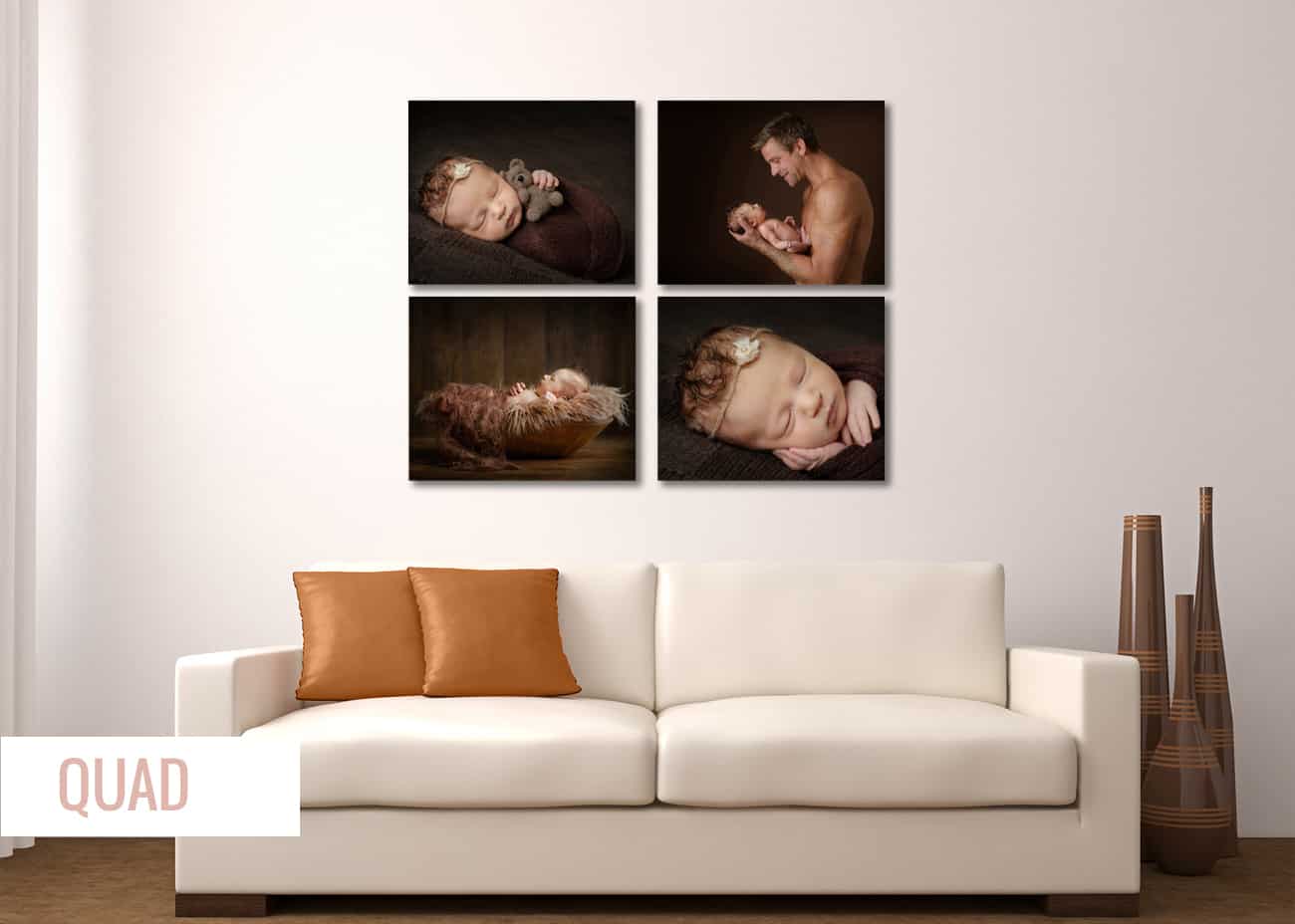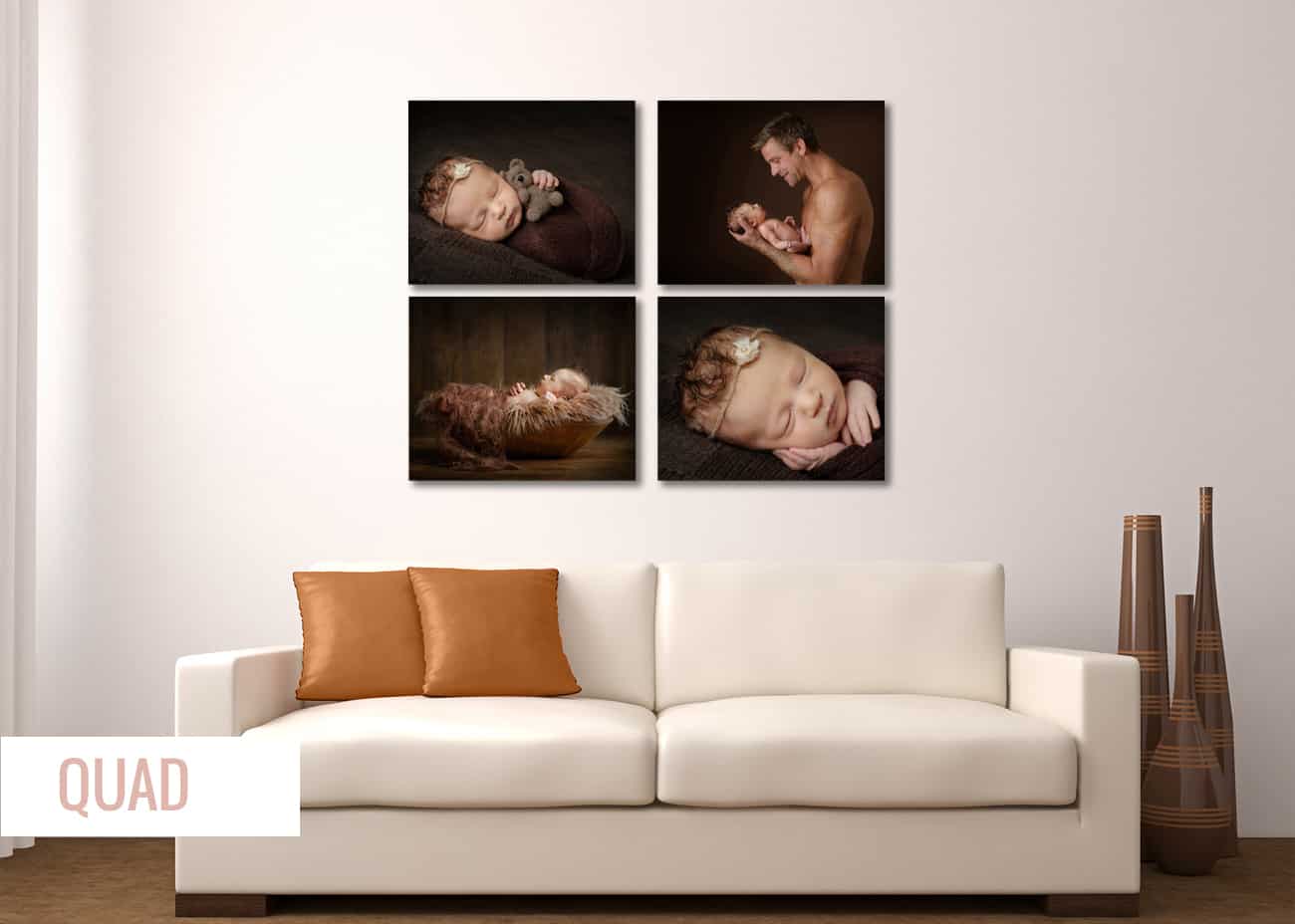 (Each gallery installation is available in your choice of framed or frameless art, apart from bubble which is frameless only)
SO WHAT'S NEXT?
If you're ready to book your session here you can or if you'd just like to get in touch and have a chat, we'd be delighted to hear from you…
Not only has Elli captured some beautiful shot of our daughter but she managed to capture the love we have for her, and each other perfectly.
Our folio looks and feelings amazing, exactly what our beautiful baby deserves, the perfect match! 
We have been so overwhelmed by joy and beauty that our note is a little delayed.. thank you so much for the beautiful wall art!
They are decorating the best walls in the house, reminding us of precious times with Milla and the lovely experience we had by working with you. Amazing pictures – they make us so happy!
I simply can't believe how beautiful I look, you've helped me fall in love with my bump all over again!