Choosing Your Colours
As we get closer to your newborn session, it's time to get excited about choosing what colours you would like for your baby portraits.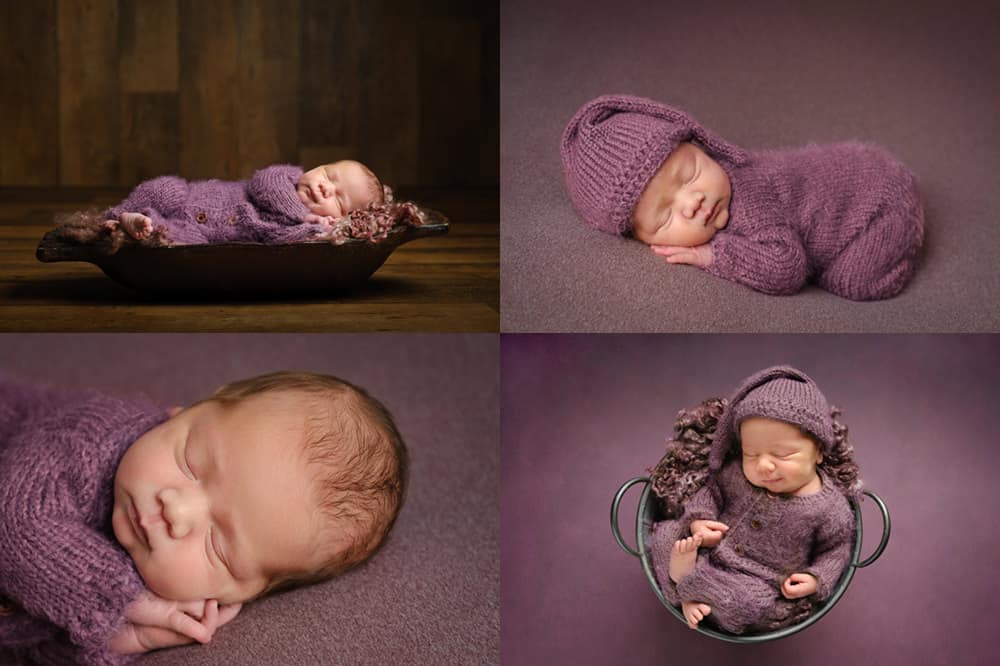 Every baby is unique, as is every parent and every home. We want to create portraits that you will adore and that fit in beautifully with your family home.
With this is mind, we've carefully created some gorgeous colour options for you to consider for your newborn session. To take any worry and stress away we've matched blankets, accessories and props together for you. All you need to do is think about what colours you're most drawn to and leave the rest to us.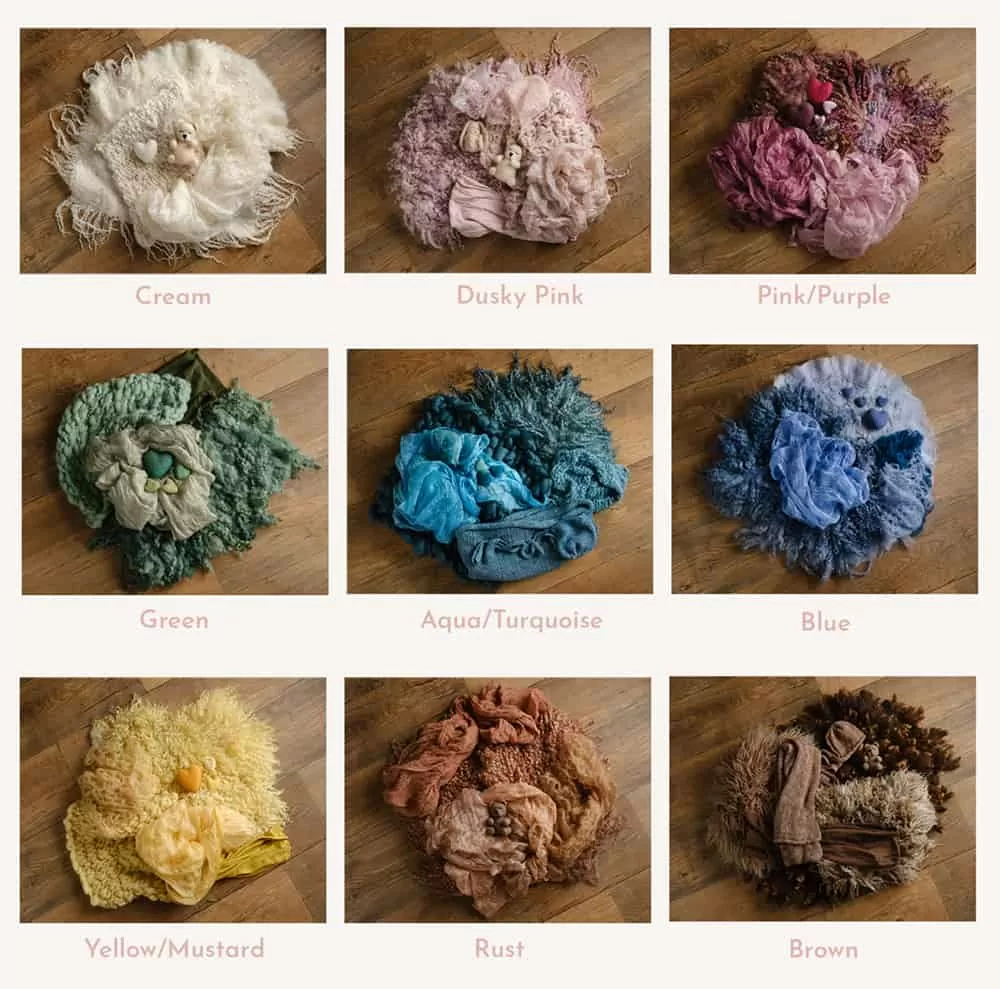 Picture The Finished Result
Some of you will instinctively know what colours you want. It might be your favourite colour, or the colour you think you baby suits the most. Or, for example, maybe you would love to hang a framed portrait over the sofa so you decide to choose a colour that matches the beautiful cushions your sofa. Maybe you'd like to use colours that compliment the way you've decorated your baby's new nursery.
The baskets, buckets and bowls we use are neutral warm shades, which enables us to use them with any of the colour groupings shown. This also means you can mix and match any of your baby portraits set-ups and they will all look great hung together.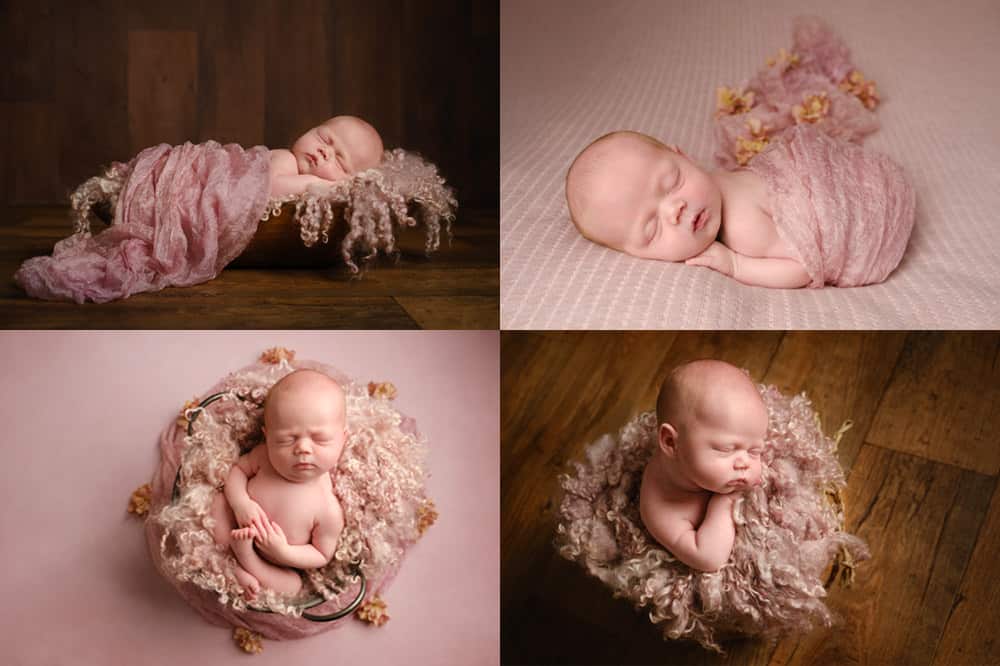 If you know in advance what you'd like, please let us know and we can start prepping the studio before you arrive. However, if you're not sure or would like some help choosing, that's also fine. We're more than happy to help you decide on the day.
We hope that helps get you excited about your upcoming session. Close your eyes, picture your baby on your wall….what colours come to mind for you?