MATERNITY PORTRAITS TO BE PROUD OF, YOU AT YOUR VERY BEST…
YOU WANT A RECORD OF YOUR PREGNANCY, BUT MAYBE YOU DON'T FEEL AMAZING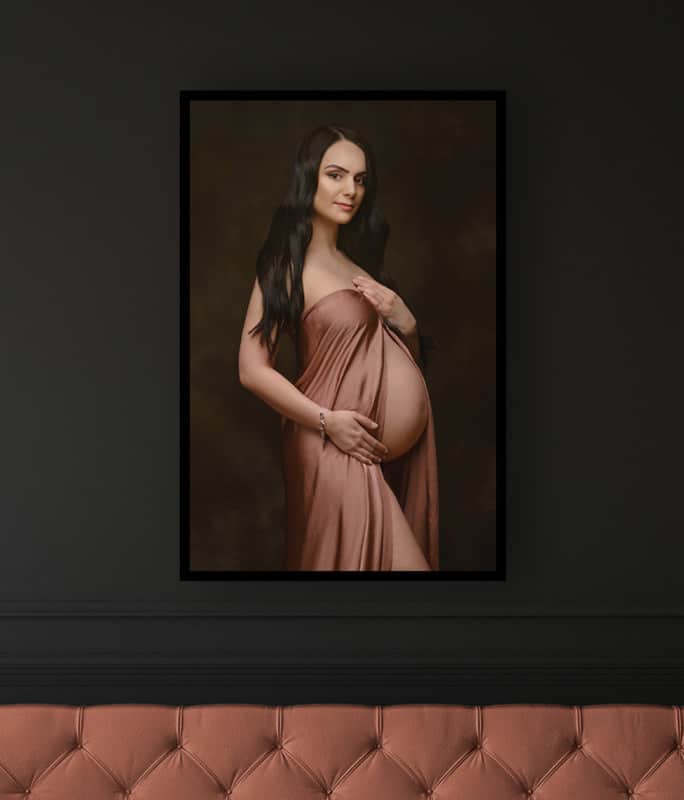 I totally understand! Your body has changed and taken on a new little life inside. Even though this is a miraculous time you don't always feel amazing and glowing as society expects. This is where I can help you,  I specialise in creating beautiful maternity portraits, making mums-to-be bloom in front of the camera – looking and feeling your best.
I'm a mum – I understand firsthand that the growth and newness in your body might make you want to shy away from the camera. For example, I know how to help you move in front of the lens and glide into each pose. The goal is for you to remember this as the special time it is and show your future child how you were there for them from the beginning.
Does that reassure you a little? If you're ready we can get you booked in on the calendar below, or drop me a note and we can just chat some more…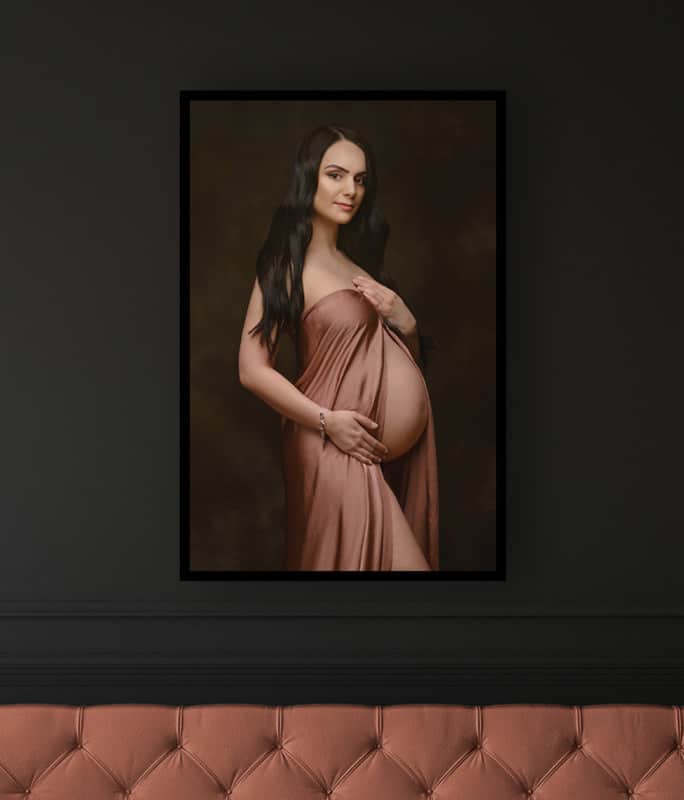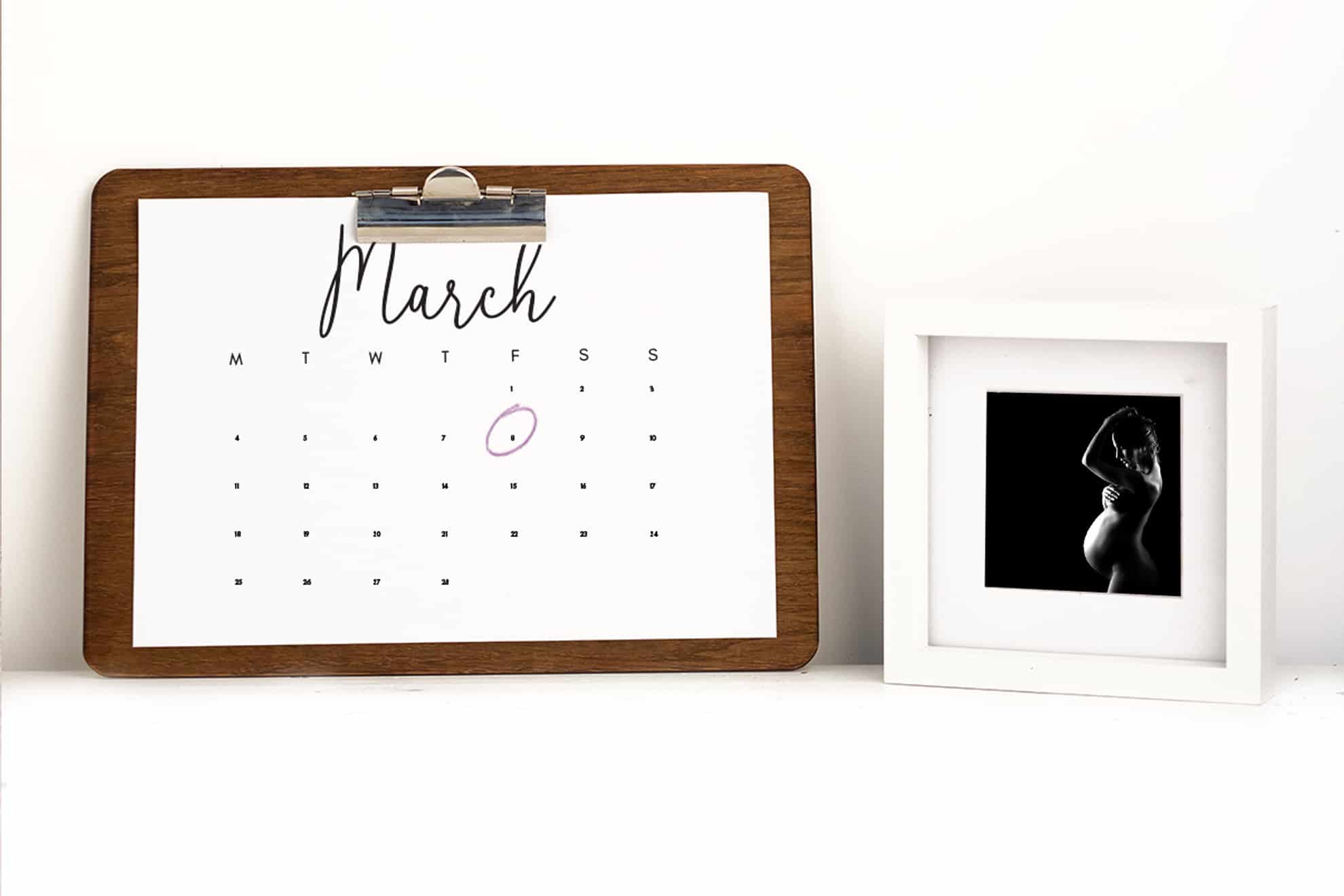 Once you have booked your maternity session we'll have a little chat to plan your photoshoot. We can talk about the styles of portraits you would like, how best to prepare and also discuss how you might want to display your final artwork. This can be done over the phone, via email or in-person, whichever you prefer.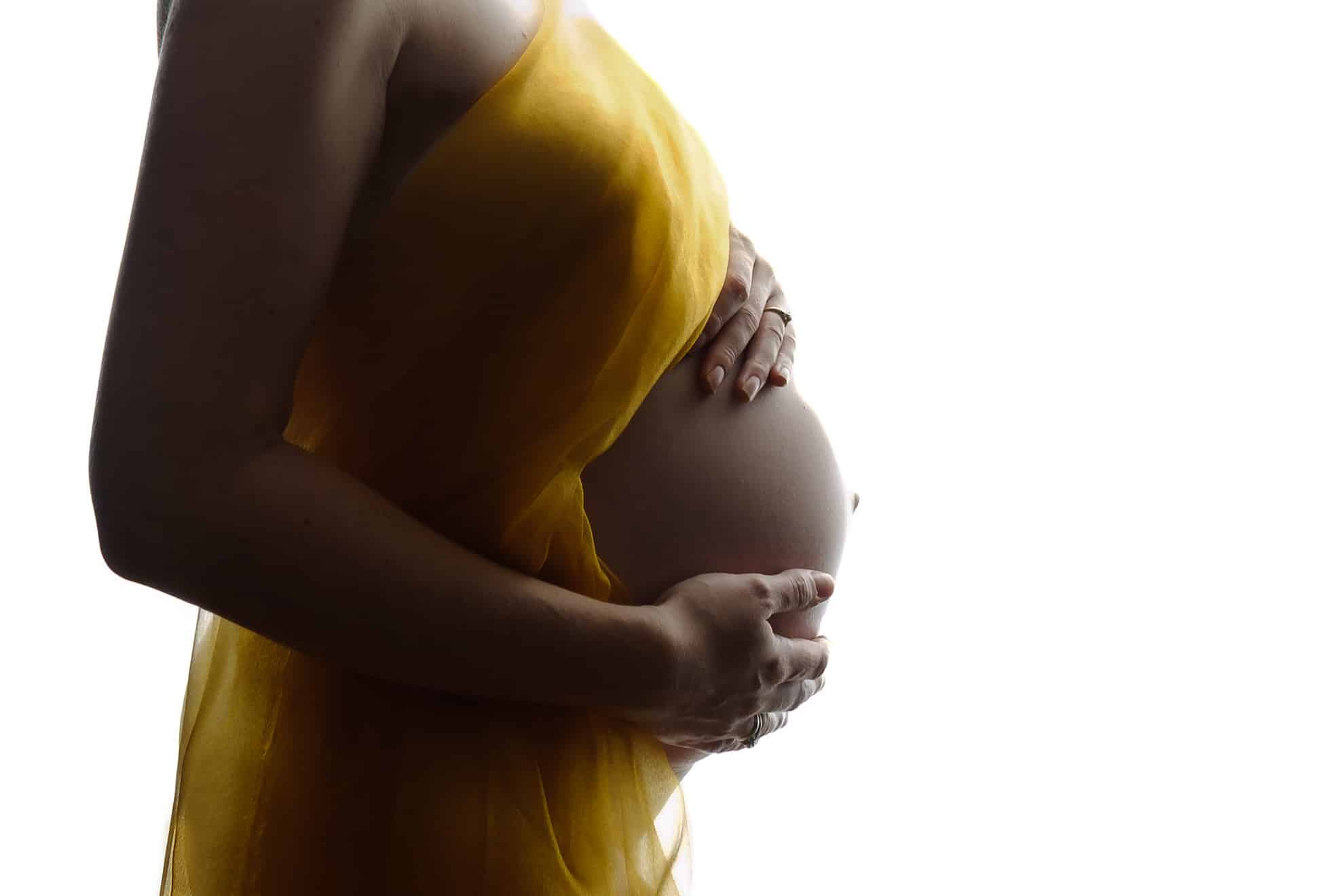 Your photoshoot will be tailored to you and together we'll decide on your outfits, colours and styles. We'll ensure your session is exciting and full of energy, yet keep you relaxed and comfortable too. With our expert posing and lighting skills we will create a beautiful series of portraits that you'll adore.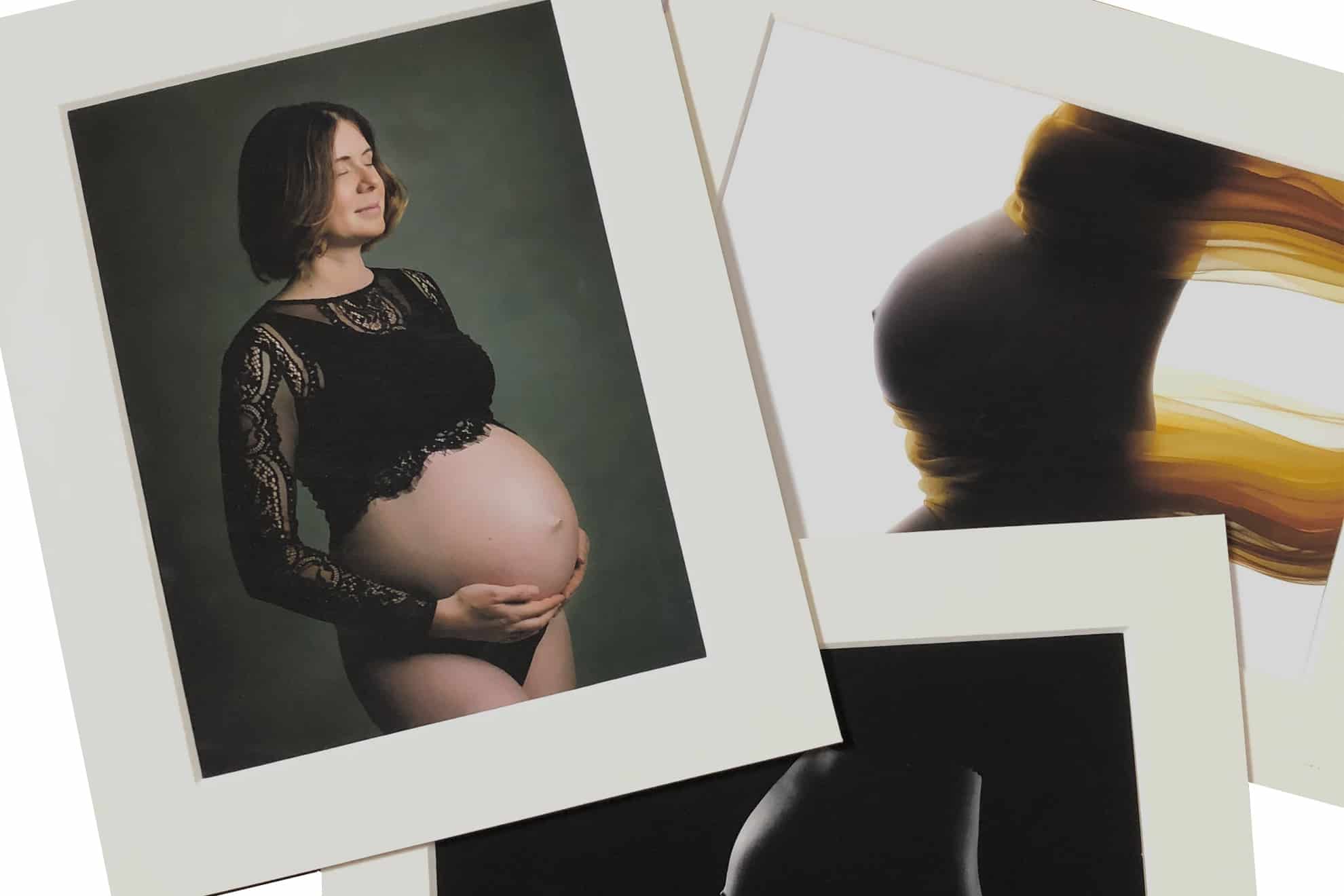 After your session we will invite you back to the studio to enjoy a beautiful presentation of your stunning maternity portraits on our large screen.
It's a delightful and relaxed ordering session, what you fall in love with and choose to purchase is entirely up to you.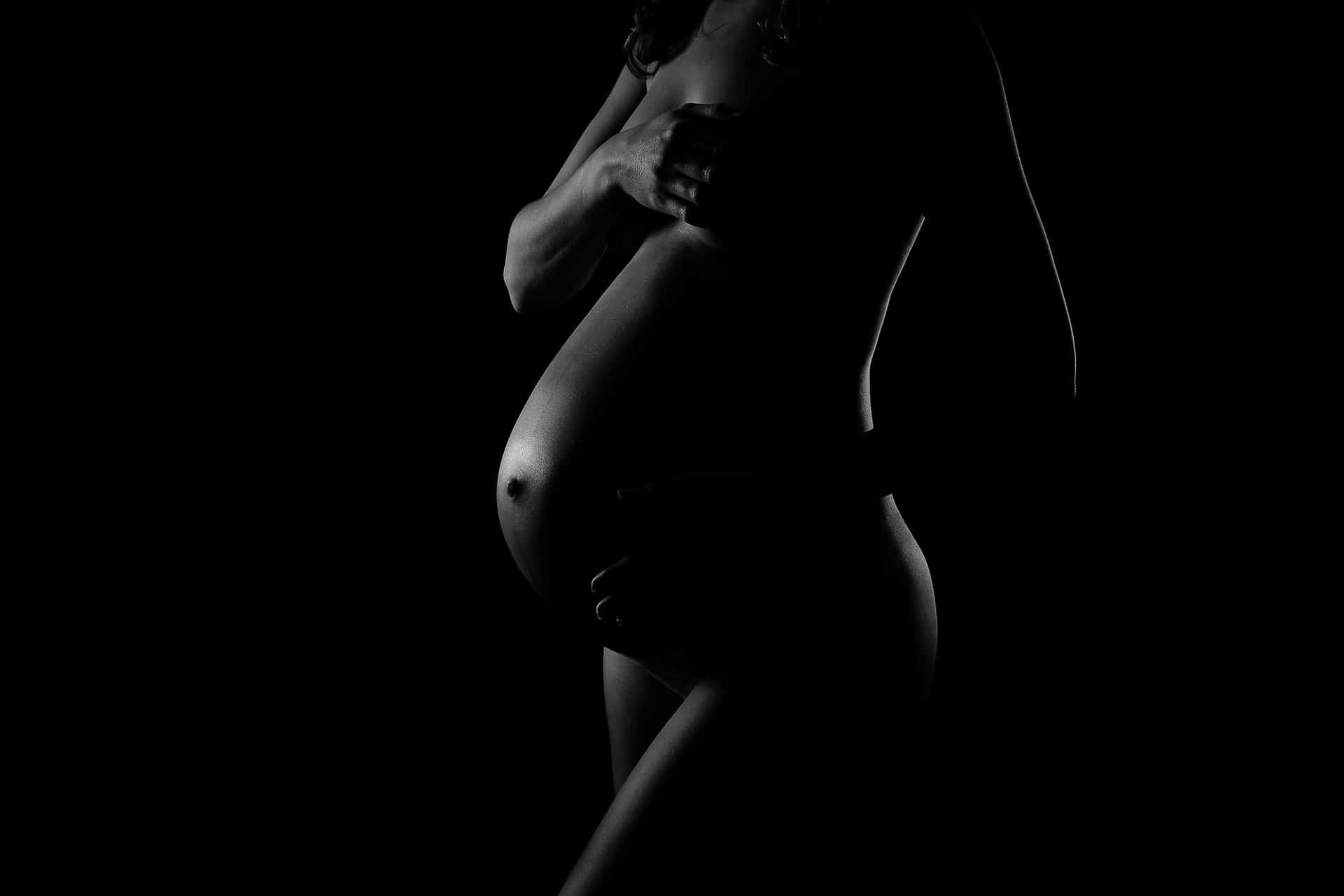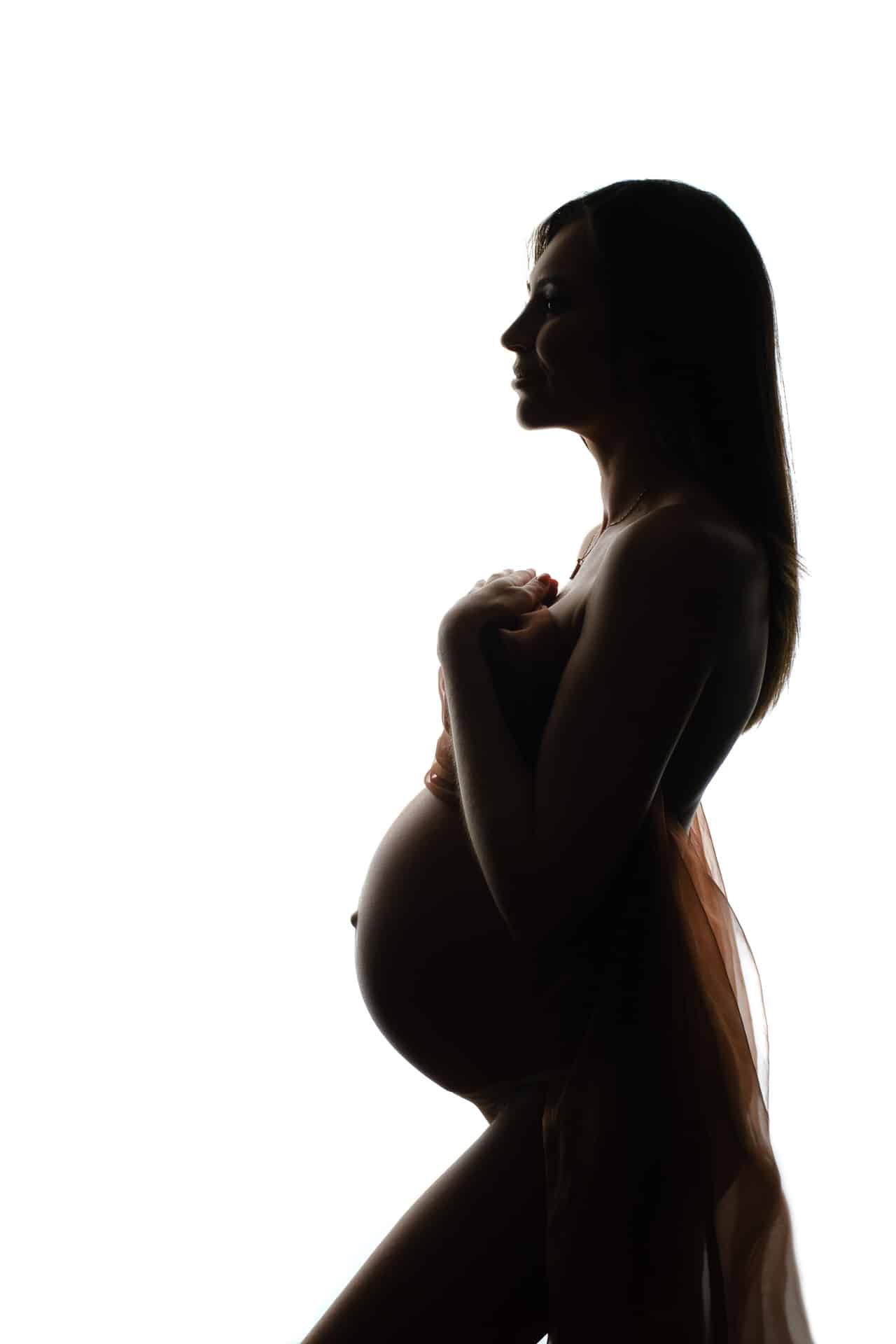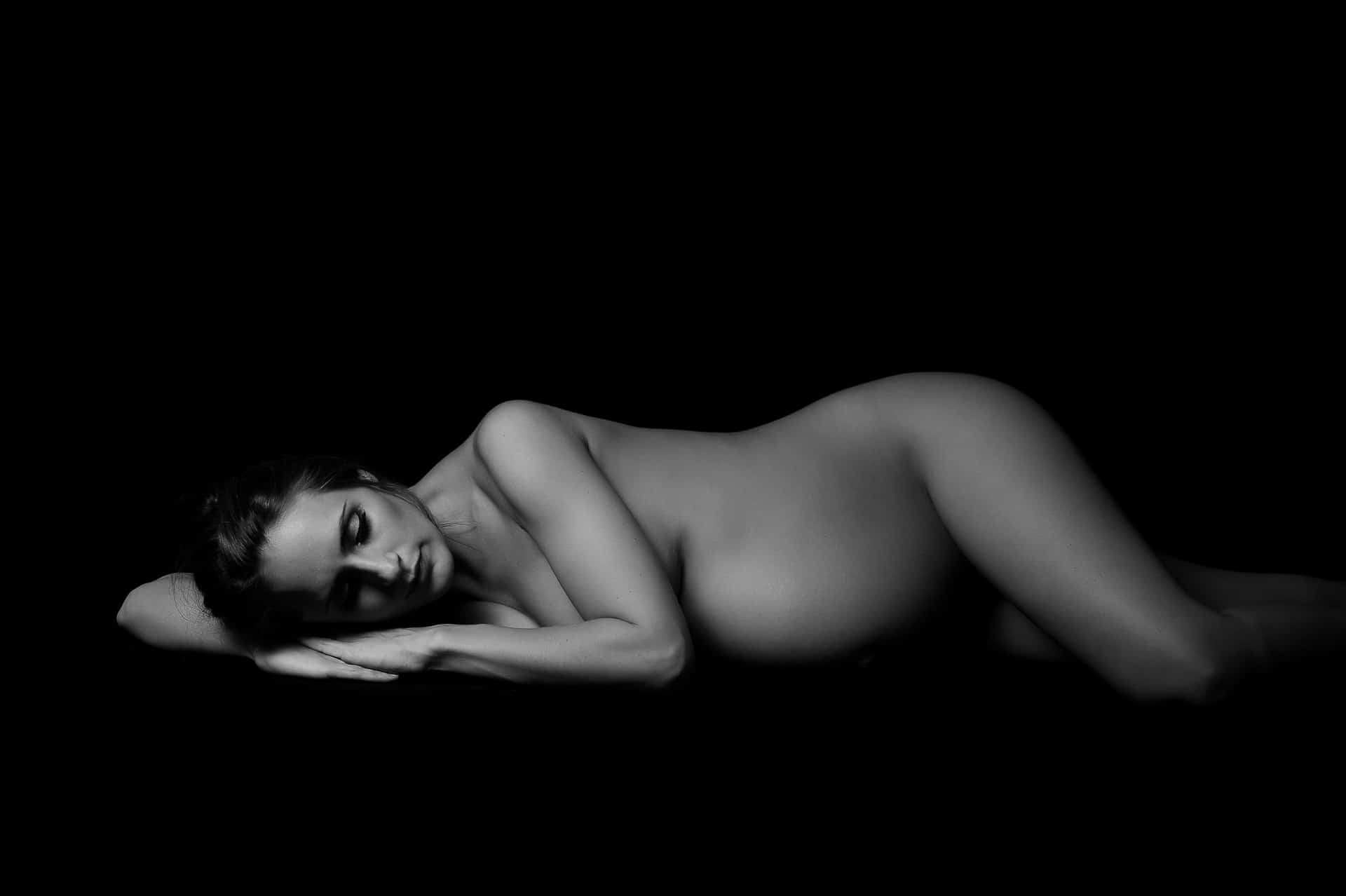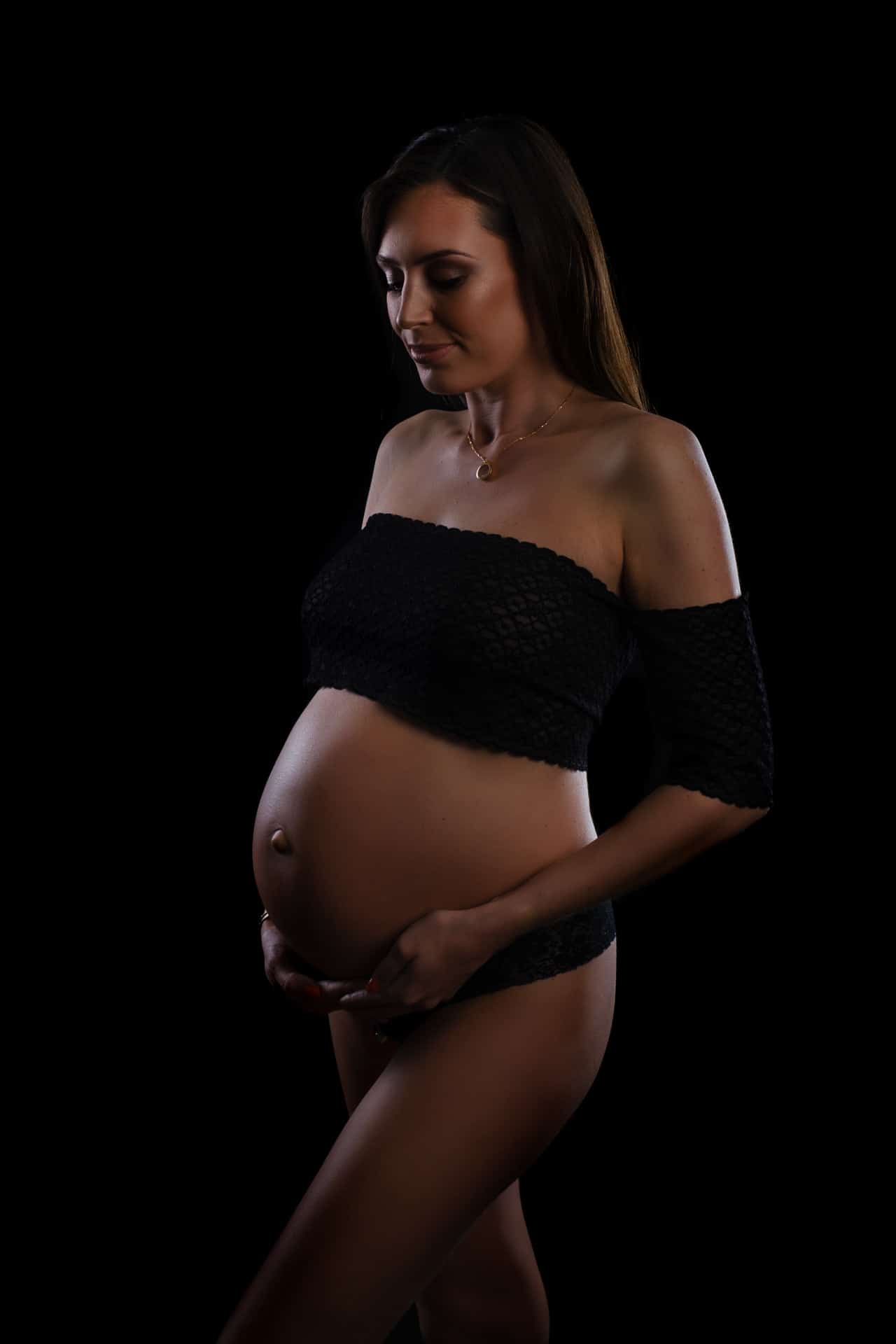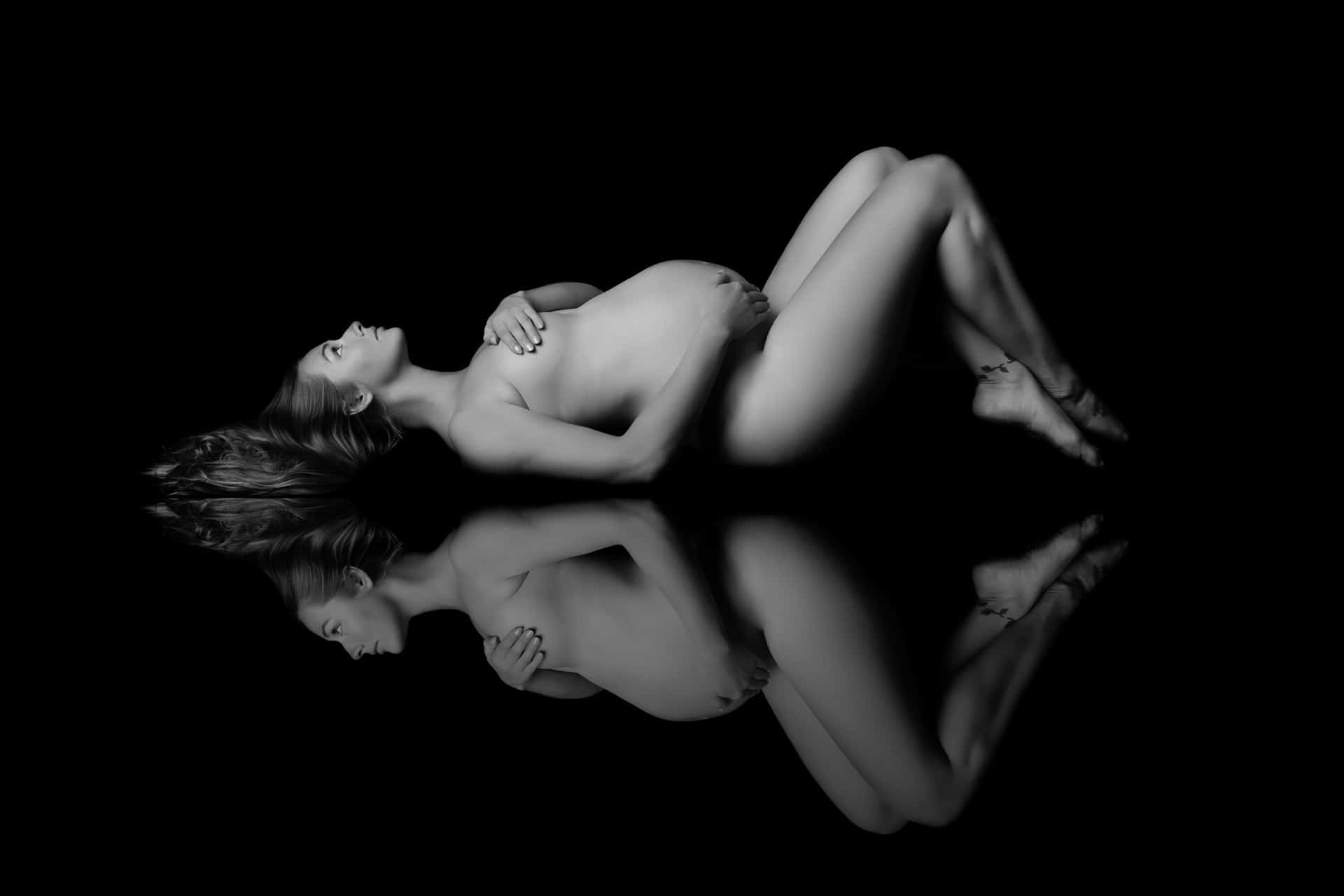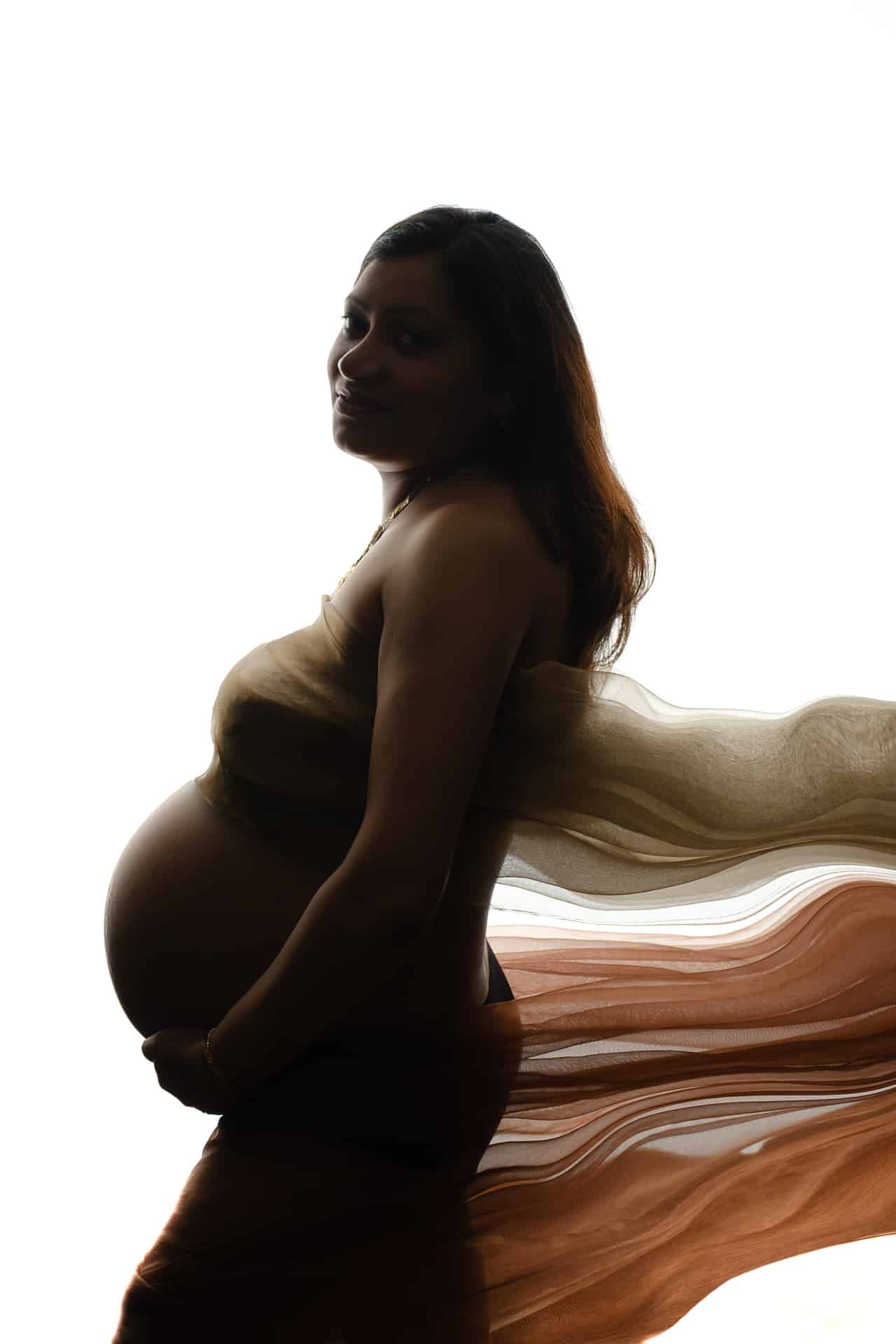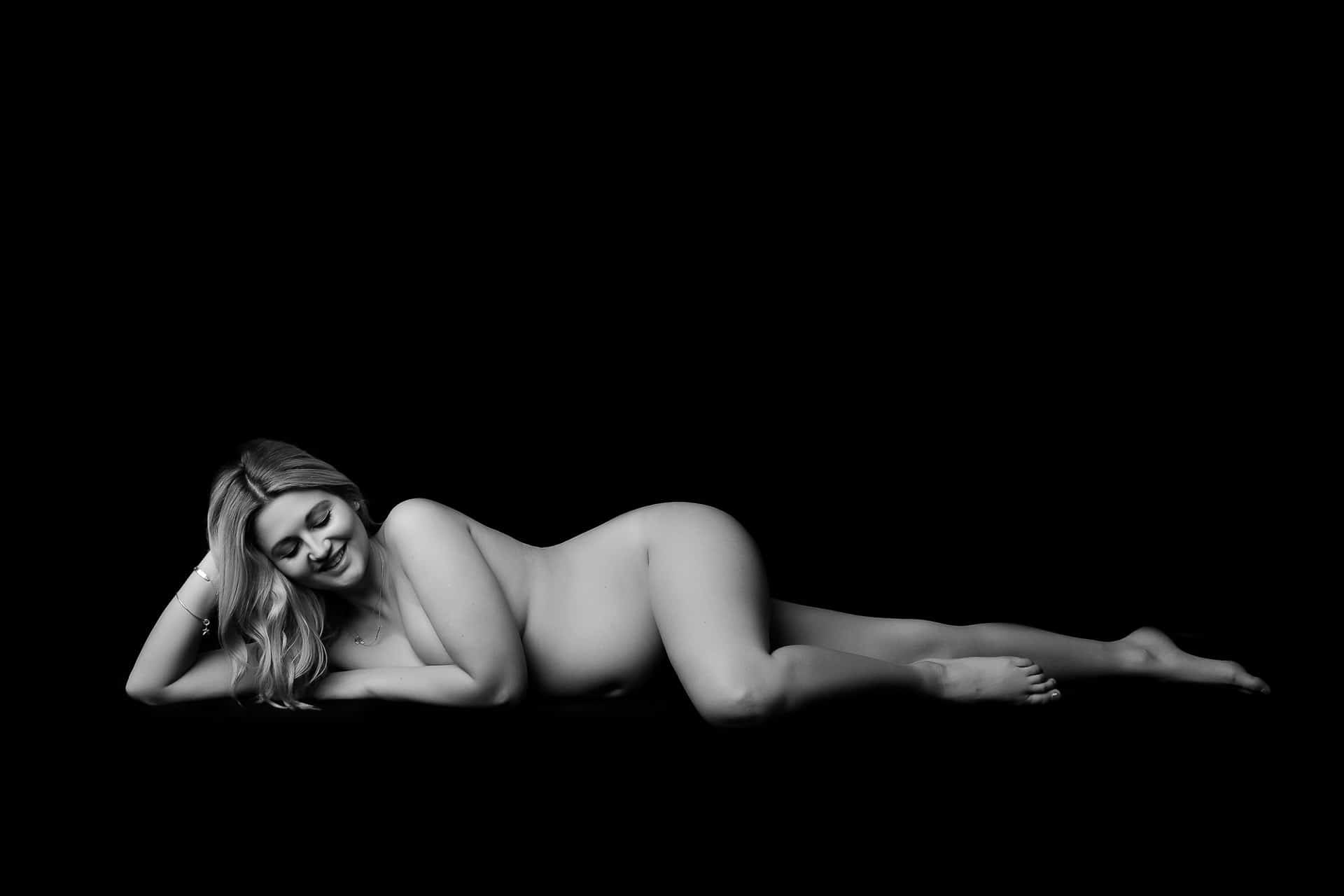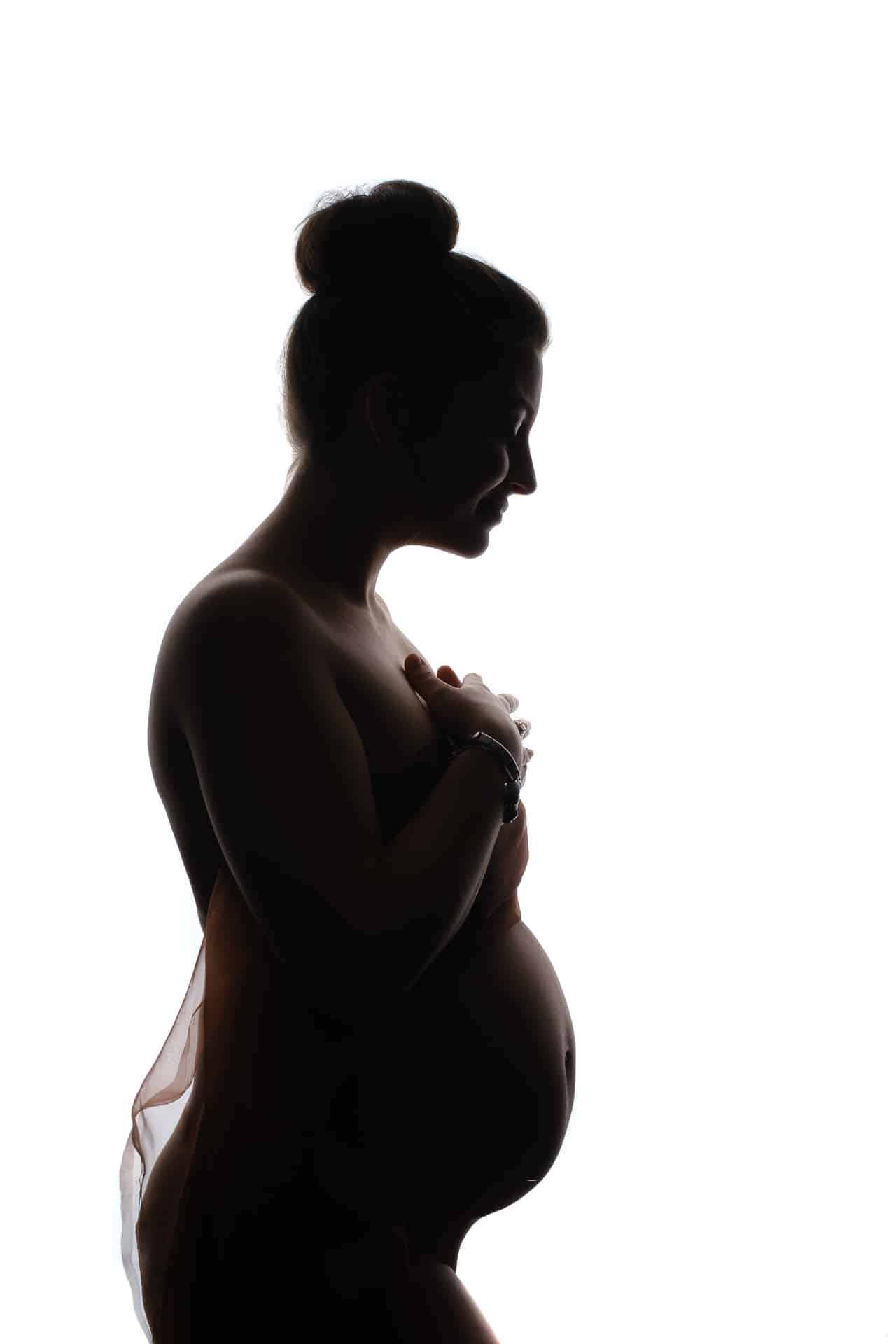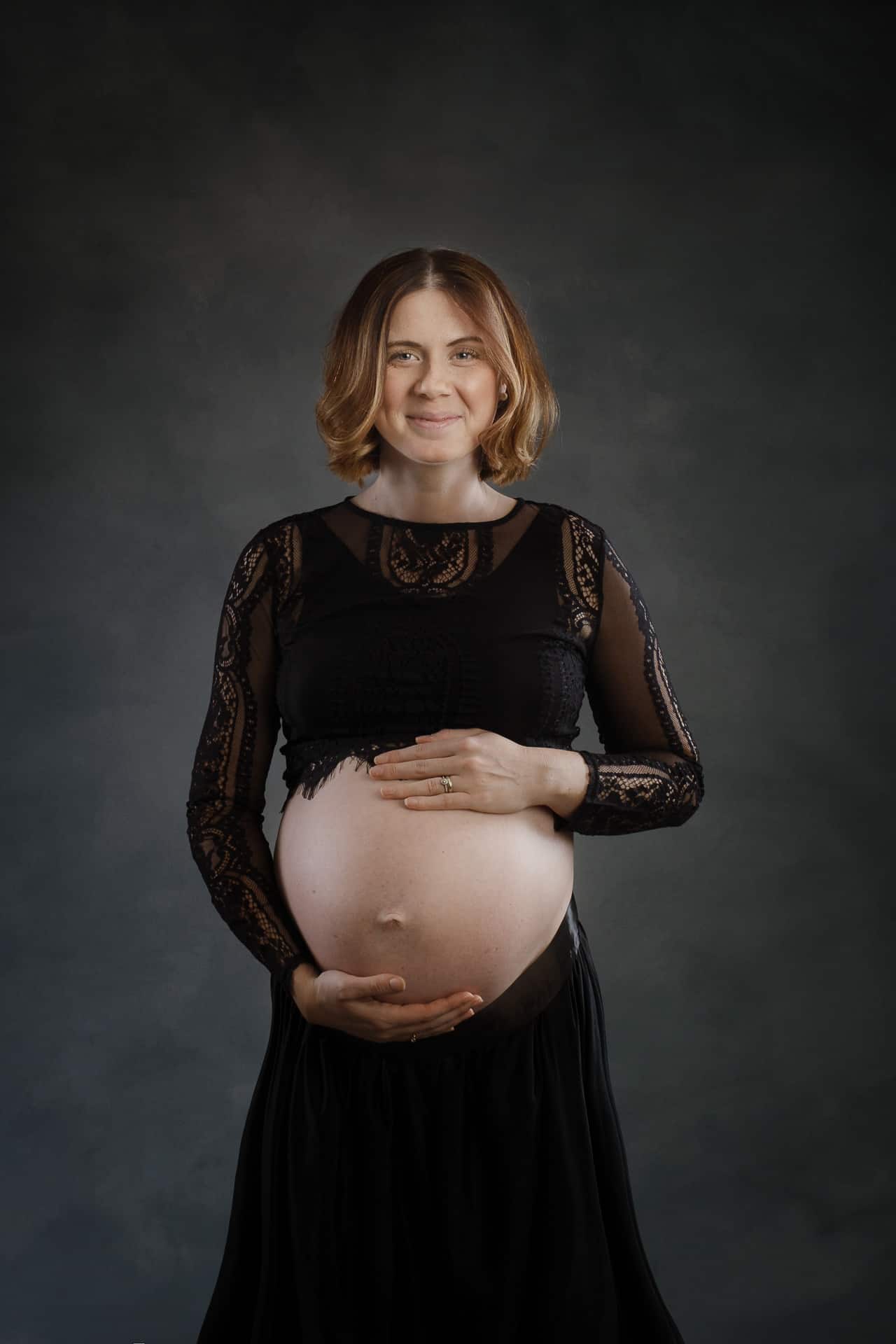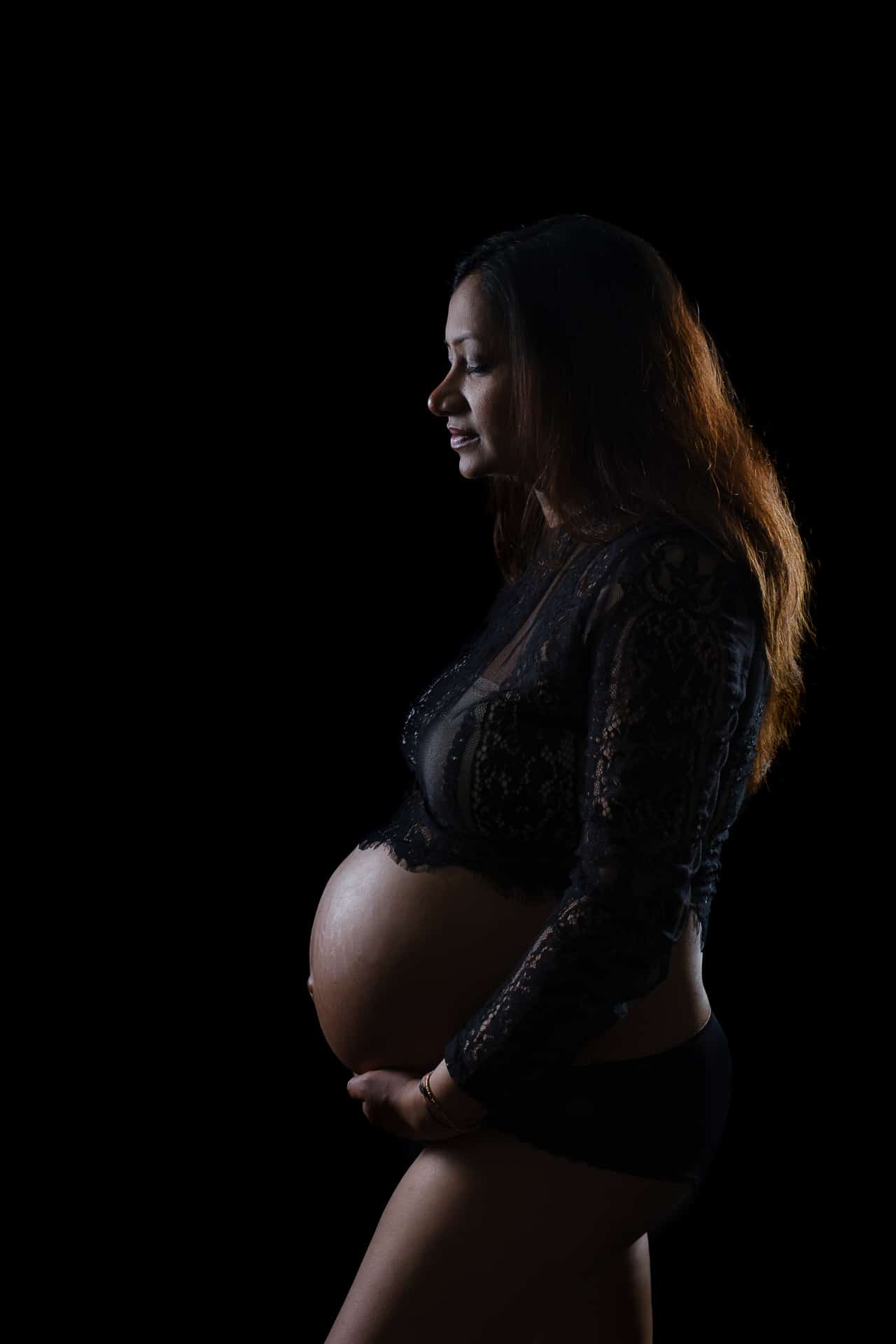 How pregnant should I be?
We would usually recommend scheduling your session for between 28-34 weeks. (If you've a history of premature labour then let us know and we can go earlier.) 
The aim is to have you in the studio whilst you have a beautiful shaped bump but aren't feeling too tired. 
Can my partner/child join in?
Absolutely! They are part of your new family and very welcome to join in! Simple one colour tops work well for partners, ideally without logos, and in creams, browns, blacks, blues and neutral tones.
The same applies for children, though we do have a range of outfits available at the studio for them too.
How should I prepare?
Some ladies like to go for a full makeover and hair styling whilst others like to keep it natural. If in doubt it's often best to go for a level you'd feel comfortable with. So think of how you would do you make-up and hair for a night out.
Remember your nails will be in your portraits too, so polished or bare are both fine but try and ensure they are clean and tidy.
Finally, hydrate….as much as you can, it will help your skin look amazing
Do I need to bring any special clothes?
We've got lots of outfits, wraps and accessories at the studio for you.  However, feel free to bring a favourite dress, or large snuggly jumper if you have one you love.
If you want an underwear shot please bring a nice fitting set with you. If you like the draped fabric portraits, or you're considering implied nude shots then bringing a pair of nude knickers can be helpful.
Do I have to get naked?
Haha, no not at all!  Though, equally if you want to have the classic nude portraits you are very welcome too.
You don't need to decide until you're in your session, and there is no pressure either way. For those that do choose to have nude or implied nude portraits, we maintain your privacy and dignity at all times. We have a changing room and clean fresh robes available for you to use.
(We've never had a mum-to-be regret doing nudes, but we have had several regret not doing them, just something to consider).
And finally, nothing is shared online without your permsission, they are your portraits and your privacy is guaranteed.
Can you photoshop me?
Yes….but with the posing skills we'll teach you and the lighting techniques we use we won't really need to!
If you have any scars, tattoos, stretchmarks etc you want editing out do let us know. Though we think they are beautiful and are a part of your story, so unless you request a change they will be left in. You've earned your tiger stripes, it's ok to be proud of them!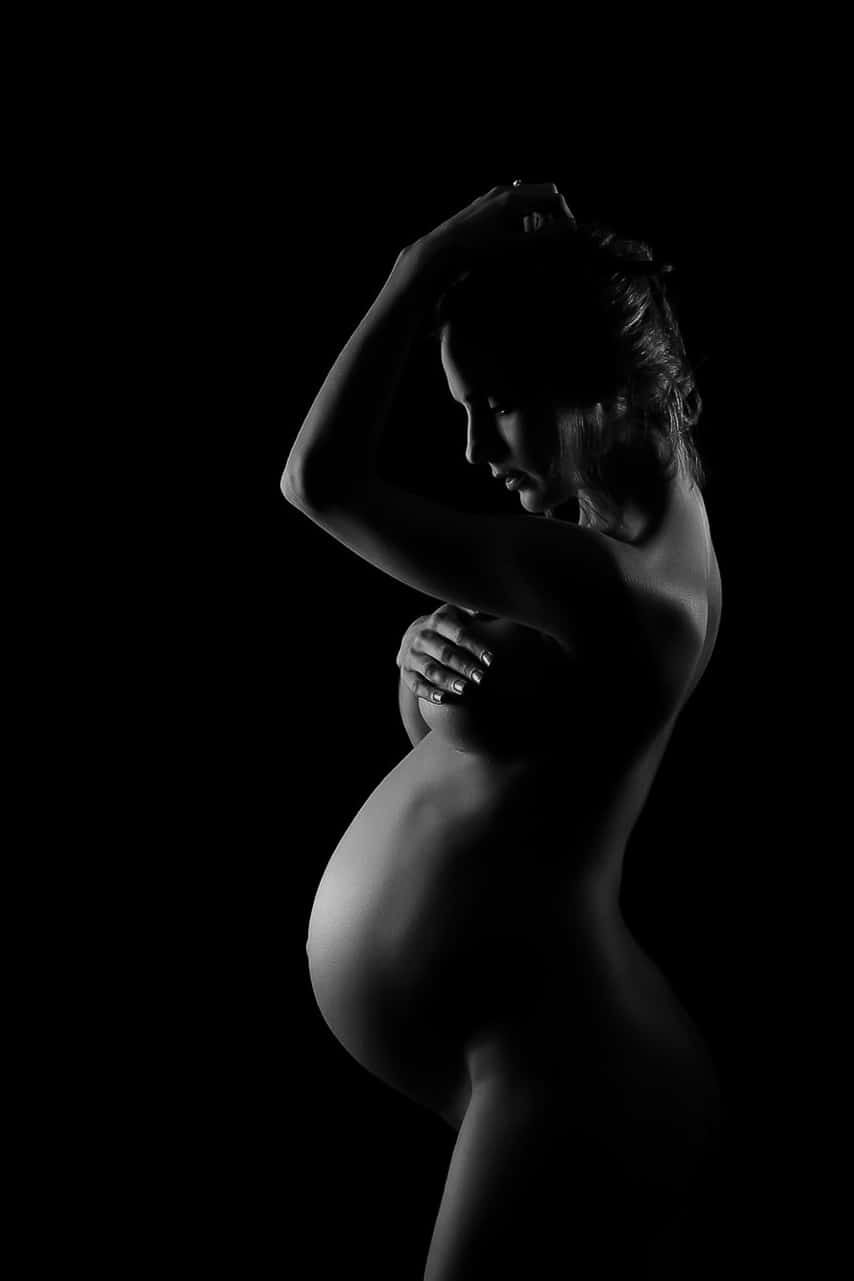 ONCE BABY ARRIVES...
Just as important as celebrating your bump is the opportunity to celebrate your new baby, take a little look at what to expect for your newborn photoshoot…
ALL I CAN SAY IS WOW!
Elli was so professional, so knowledge and made you feel so nice about yourself being pregnant.
I've just been to see my photos and all I can say is WOW!
…they brought tears to my eyes! 
– Lizzy Jervis