When you arrive:
When you arrive for your cake smash portraits, we'll welcome you in and then give your child time to get used to their surroundings. Sometimes we'll sit and play with your child, sometimes we'll leave them be whilst we make you a tea/coffee and give them time to look around and settle in on their own. We very much follow your baby's lead, and you can let us know beforehand what they might prefer too.
There's lots of space for them to move around in, sofas to relax on, bathroom facilities and refreshments on hand.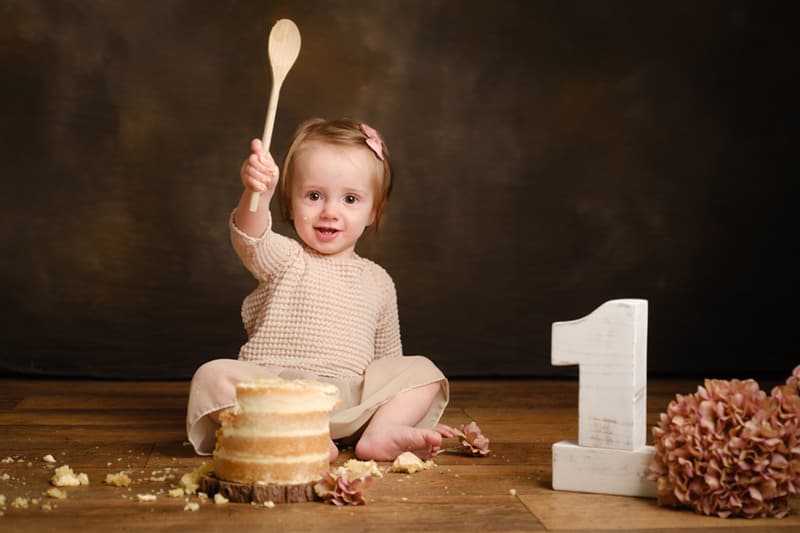 Cake smash sessions are around an hour long, though can be a little quicker or longer depending one your baby's mood. At this age their attention span is fairly short and sweet so we keep a nice paced session for them and it's usually split into three small parts. We start off with some regular portraits, these can be in your baby's own clothing or in one of our studio outfits, we have lots of colours and styles to choose from. We then follow with bringing out their cake, letting them explore it and photographing their reactions. Finally we end with a lovely bubble bath, we get some lovely relaxed portraits and the bonus is they go home clean too!
CHOOSING YOUR COLOURS:
Our studio cake smashes really are all about your baby, so rather than using large balloons and loud props, we like to keep the focus on your baby. We tend to use simple set-ups and let your baby be the star of the show. Many of our parents opt for our wood-set-up, however we also have a large range of colourful backdrops that can really compliment your child and make the session personal to them. Some families like to use a different backdrop for each section of the session and that can work well too. If you have any favourite colour schemes in mind, please do let us know so we can set up in advance, otherwise we can help you decide on the day.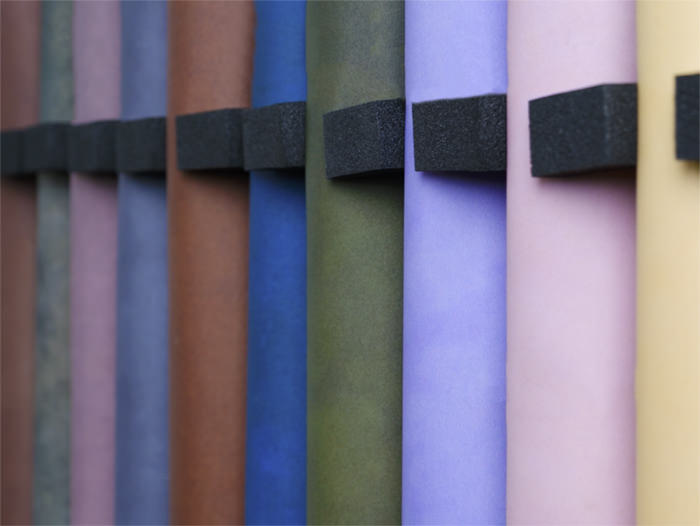 If you have opted for our of our delicious cakes, we can add a flower or floral arrangement to the top for decoration, or you are welcome to bring a favourite flower or topper with you. Bear in mind that we use baby sized cakes, so small often works best. If you are bringing your own cake, please avoid chocolate or red icing, neither tend to look great once on your baby's face! (and trust me, they will end up with it on them). Semi-naked cakes work well as the icing is seen but not too messy and feels lighter in tiny hands, heavily iced cakes can stick their fingers together very quickly!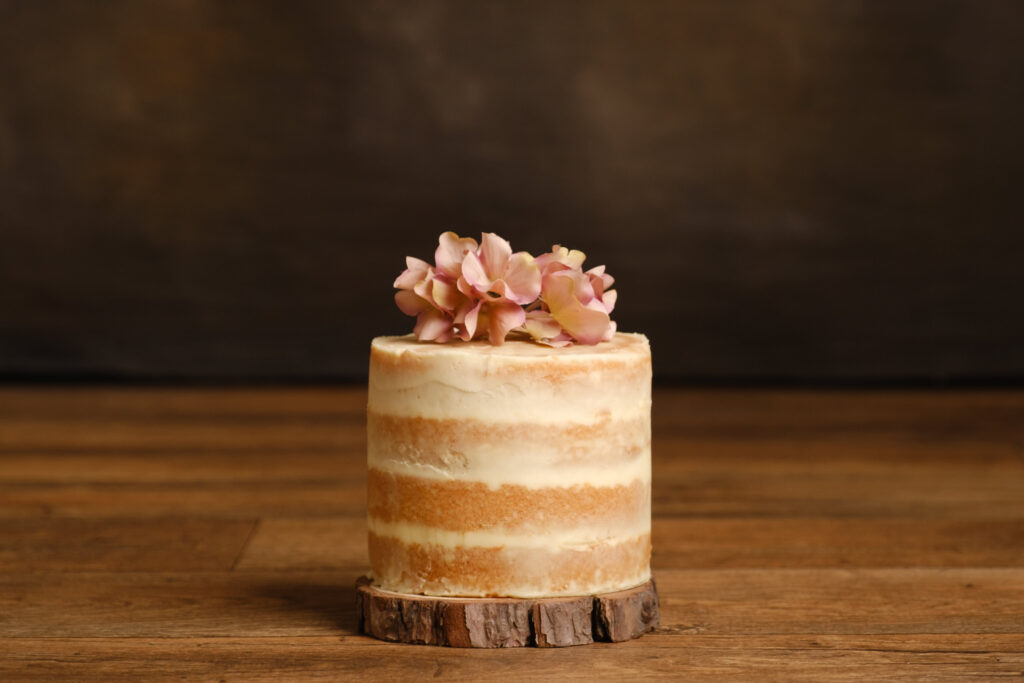 What to bring for your CAKE SMASH Portraits:
For many babies, their cake smash might be the first time they've eaten cake, or very sweet icing. Some babies love the taste, some not so much. Therefore one of the things we ask you bring is a snack that your baby likes and is used to. We just stick them right in the back of the cake so your baby can help themselves to them. Please do bring a drink in a sippy cup or bottle incase your little one gets thirsty or needs a break. Your also welcome to breastfeed too if your baby is still nursing.
A favourite squeaky or noisy toy from home can be helpful too, we might ask you to cone and join us behind the camera to get them to look and smile our way. If your child has a snuggly toy they love that can make a cute and personal addition to their portraits as well.
We also ask that you bring your usually bubble bath/soap from home for use in our bath so that we know your baby will be comfortable without any allergies. You're welcome to bring a towel too, though we do have spares in the studio. Cakes can be quite greasy so a good wash is almost always a necessity afterwards! 🙂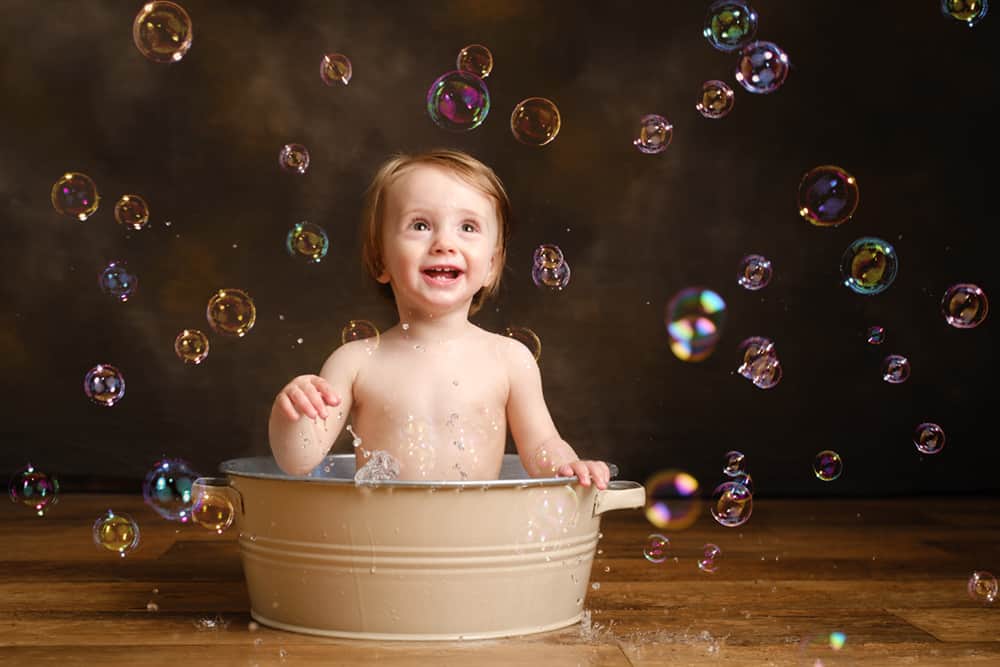 What should everyone wear:
For your baby, we have a range of lovely soft knit outfits to choose from, or they can be undressed. You're welcome to bring your own outfit for their first portraits before the cake comes out. Generally simple outfits in plain colours work best, avoiding patterns and logos. remember too that when babies sit down collars can ride up, so outfits wit more relaxed shoulder and collar details work well. We tend to always go for bare feet for a timeless look, so don't worry about footwear. If you do buy a new outfit for the occasion, it's often a good idea to wash it first, and maybe let them wear it at home once or twice beforehand so it's nice and comfy on the day.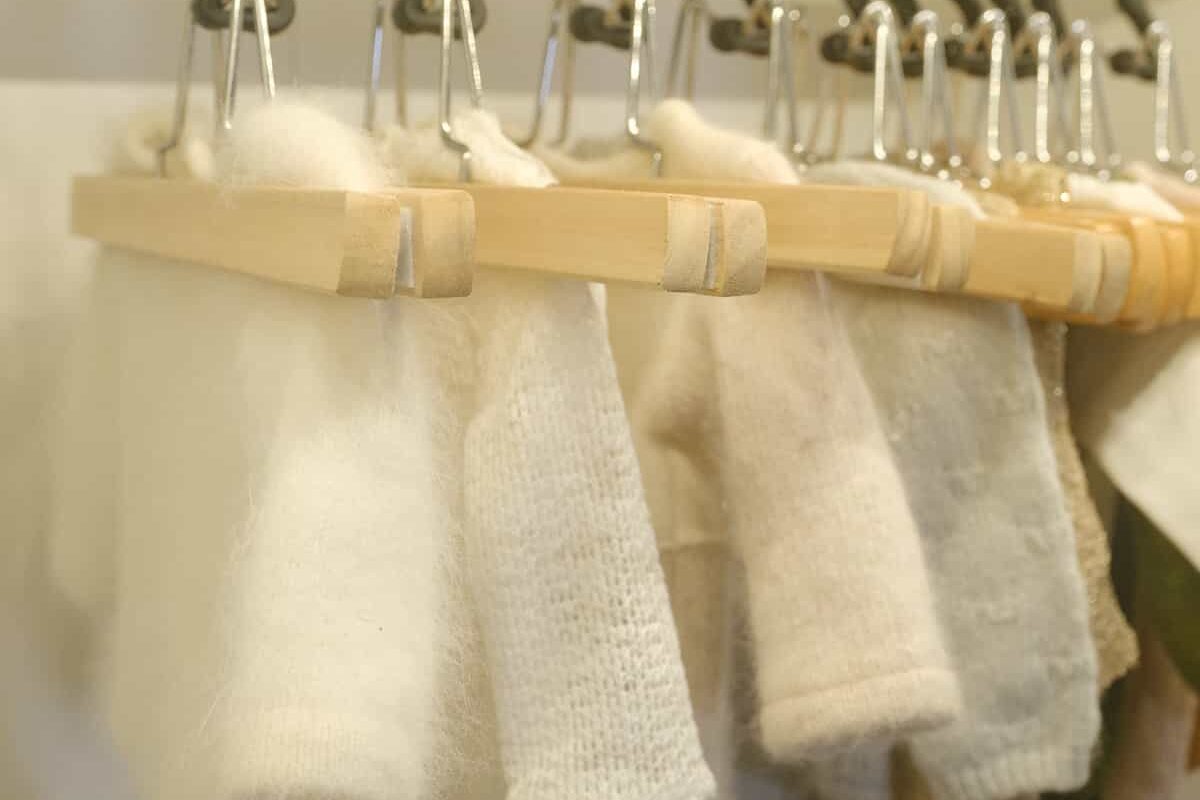 As a parent, please be prepared to jump in and get messy. Most parents will leave with a little cake on their trousers after helping encourage their baby with the cake, or when on clean-up duty. You're welcome to jump in for a few family portraits before we bring the cake out, but consider bringing a spare pair of trousers and top that are ok to get messy.
CAN I BRING SIBLINGS?
If you have other children you are absolutely welcome to bring them. Portraits of our children together are often high on every parent's wish-list and we're more than happy to accommodate that. Equally, we tend to only photograph them together for the initial portraits and ask that the baby is alone with the cake. That enables us to get beautiful close portraits of them on their special day. For some families it works best to book a cake smash just for baby and then to book a family portrait session on a separate date so we can get the best from each day.
WHAT IF My BABy CRIES?
We know that baby's have different moods on different days, and even hour by hour and minute by minute, so don't worry! There is time for your baby to get used to the studio environment, and plenty of times for as many cuddles as they need. Our out-take gallery is hilarious, for every smile we get, we also get lots of awesomely funny expressions, and often crying ones. They really don't last long, we can go from happy to crying to laughter within a few quick frames. Generally the session are really fun and enjoyable but if your little one really isn't feeling it we can just rearrange and try another day. There's never any pressure, we love children and want the experience to be great for everyone.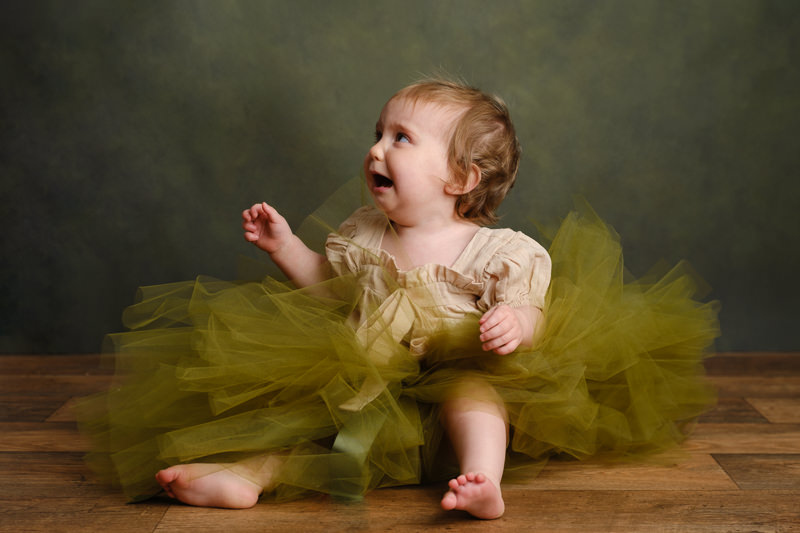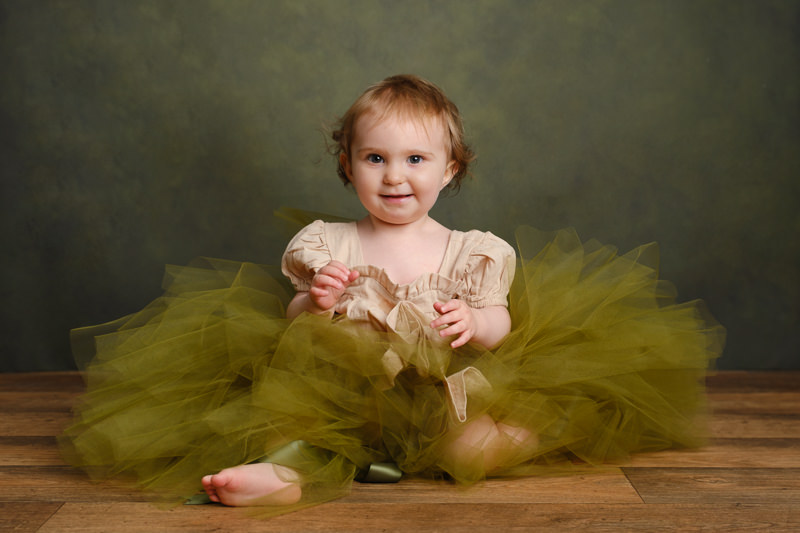 Viewing & Ordering your newborn portraits:
A few weeks after your session, you'll come for a beautiful cinematic viewing of your photographs. Together we'll look through your portraits and help you choose the perfect products for your home. You can take a look at the wonderful products we offer here.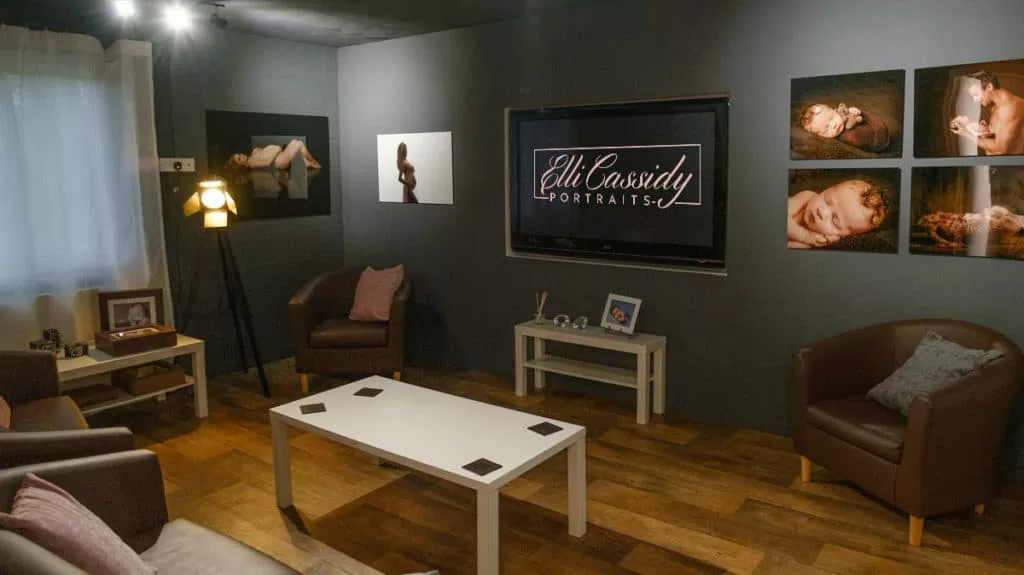 Directions:
The studio is on google maps, so most SatNavs can find us https://www.google.com/maps/place/Elli+Cassidy+Portraits/
Otherwise our address is:
Elli Cassidy Portraits
The Old Rectory Studios
Church Lane
Swaby
LN13 0BQ
07908 248532 / 01507 481048
When you get to the driveway, follow the drive all the way up to the very top. You will see the studio entrance in the right corner up the curved path. There is lots of free parking available on site.
If you have any questions, however small they may seem, please don't hesitate to ask, we're happy to help 🙂