It's our desire to make your house a home and fill it with wonderful family portraits. We want to show you how we can help with your wall art choices.
Wall Art Magic
If you're anything like me, it can be really hard to visualise things. You might have a rough idea of what you would like, and maybe where you would like to hang it. However, what size, what finish, and how many, can all be questions that daunt us.
We can take that worry away for you. Let us help you choose your wall art with our super bit of software, it's almost magic! Just take a photo of your wall and text or email it over. You can send as many as you like. We've created some amazing displays up stairways and on landings too, so think outside the box. (Did you catch my little pun there! ;))
Just follow the steps below to get you started: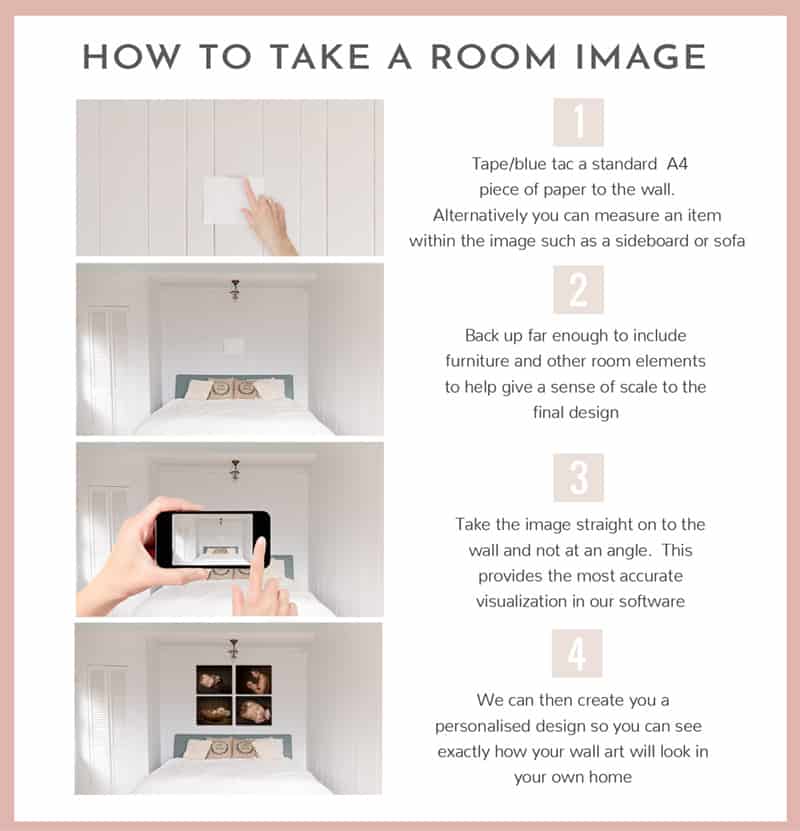 At your viewing & ordering session we can upload your portraits directly onto your walls to show you exactly how each one will look, and what size and arrangement will work best. We can even swap portraits in and out, change sizes and options until it's just right for you.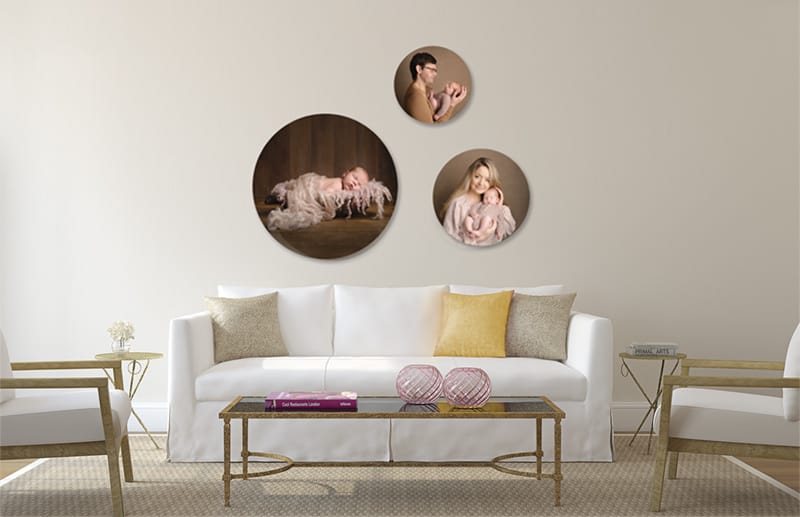 There's plenty of time at your viewing to play around looking at the different walls in your house to find the best place. And if you are in the process of moving, or don't want to share your walls, we have some templates we can use too, so don't worry, we have you covered.
We can help you buy in confidence, knowing you've chosen the right portrait, on the right product, at the right size on the right wall. Make your house a home 🙂