When you arrive:
When you arrive for your newborn portraits, you can expect a very warm welcome, with an understanding that you might be tired and experiencing a mix of emotions! This is your chance to sit back and relax, and just enjoy watching us work with your baby. We have lots of space, sofas to relax on, bathroom facilities and refreshments on hand.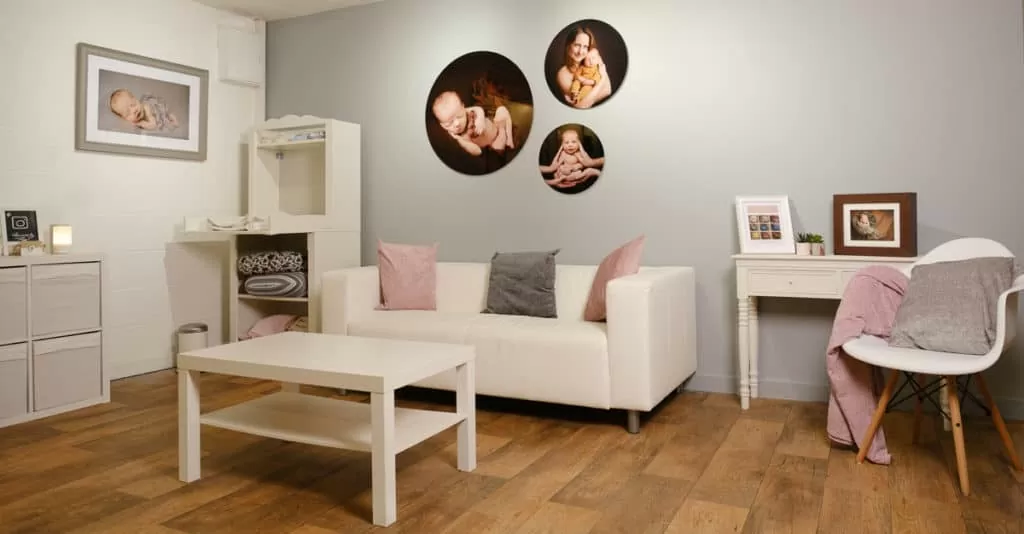 Sessions can take up to three hours, we call them baby-led, which just means we work at your baby's pace when they are fed and settled. There is plenty of time for cuddle breaks and top-up feeds, so no rush at all.
It goes without saying that your baby's safety is our number one priority and we will never do anything to put your baby at risk. We even like to keep our posing to those that your baby is comfortable in, it should be a lovely experience for them too.
We have a range of blankets and accessories for you to choose from. Together we'll look at the products you prefer to ensure we create the perfect newborn portraits for you.
What to bring for your newborn Portraits:
All you need to bring with you is whatever milk they are on, (breast and bottle are both welcome), a dummy if they one at all, and also a blanket from home to wrap them in whilst feeding/cuddling. Sometimes they feed a little more than usually as it both comforts them and keeps them cool in the studio which we tend to run a bit warmer than a regular room.
Ideally we ask for you to aim to feed baby when you get here. We get them ready for their portraits, either undressed down to their nappy, or in a little outfit, and then wrap them in a blanket ready for a feed. We're aiming for that lovely milky drunk sleep. (Baby's work to their own schedule though, so don't hold back from feeding them before you leave or on the way if they really need one.)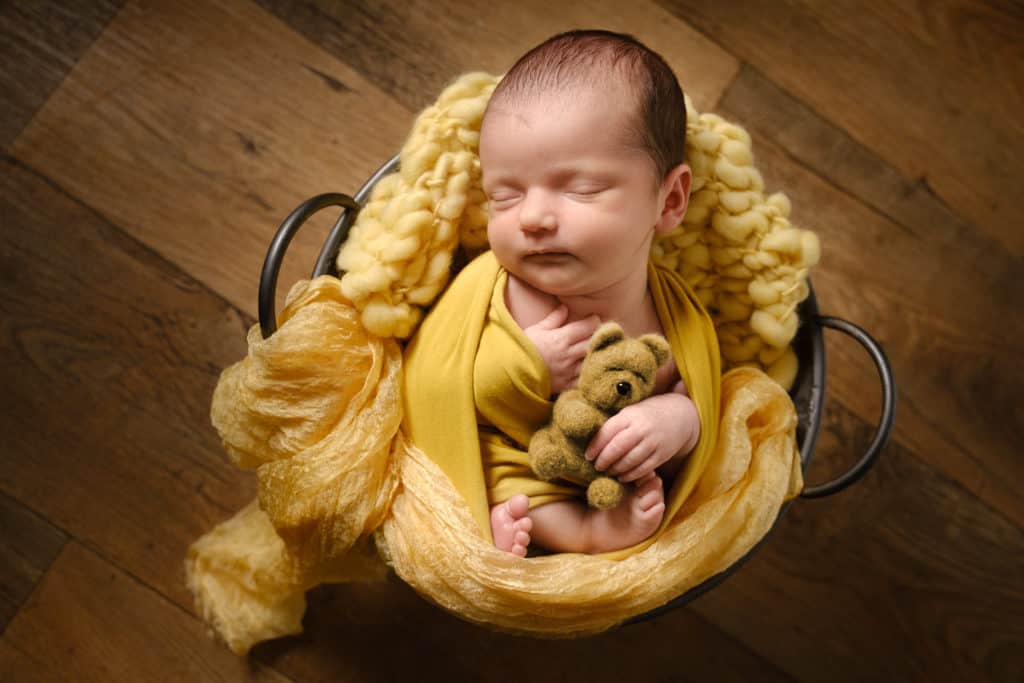 What should everyone wear:
For your baby, we have a range of lovely soft knit outfits and wraps to choose from, or they can be undressed.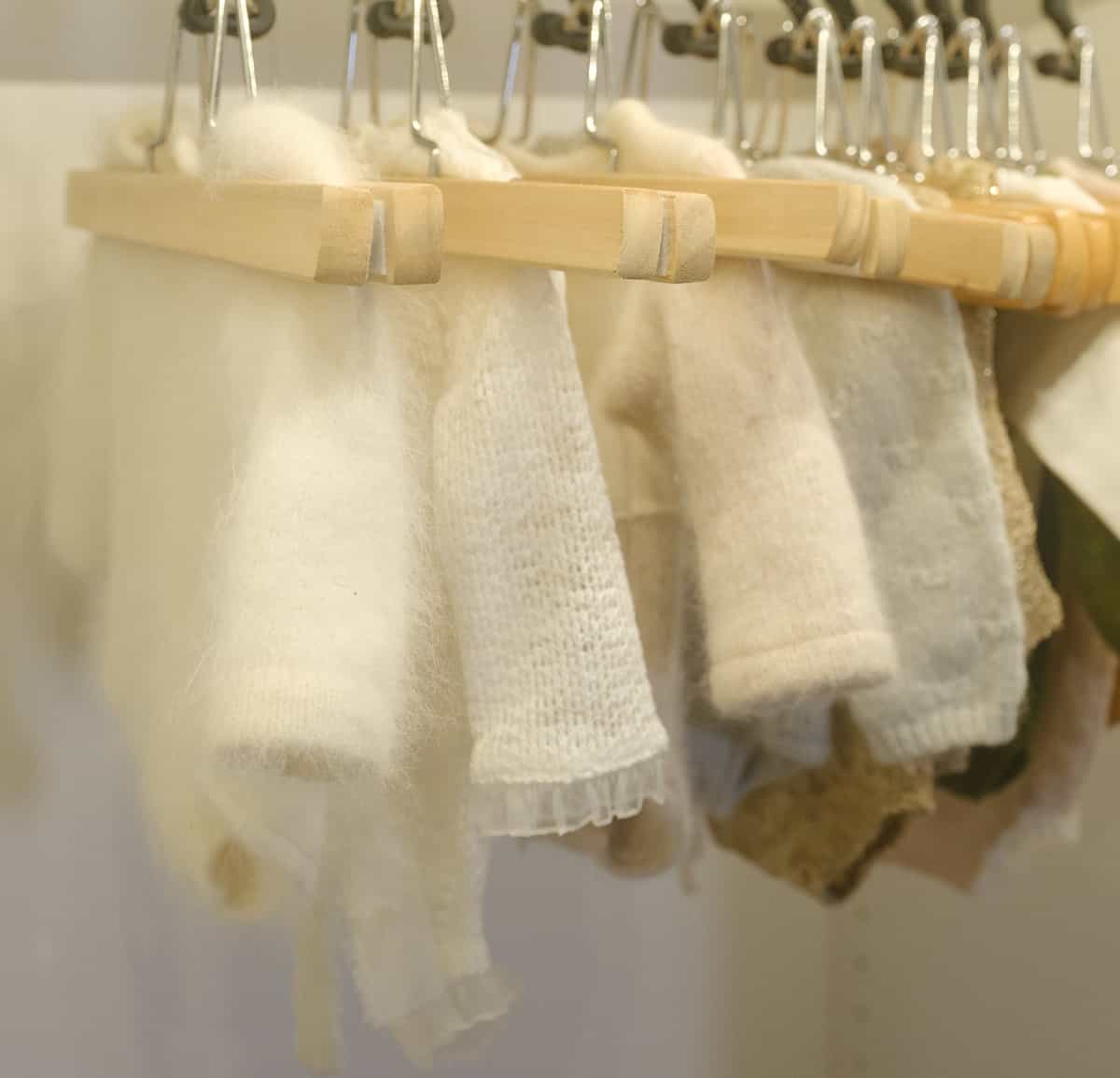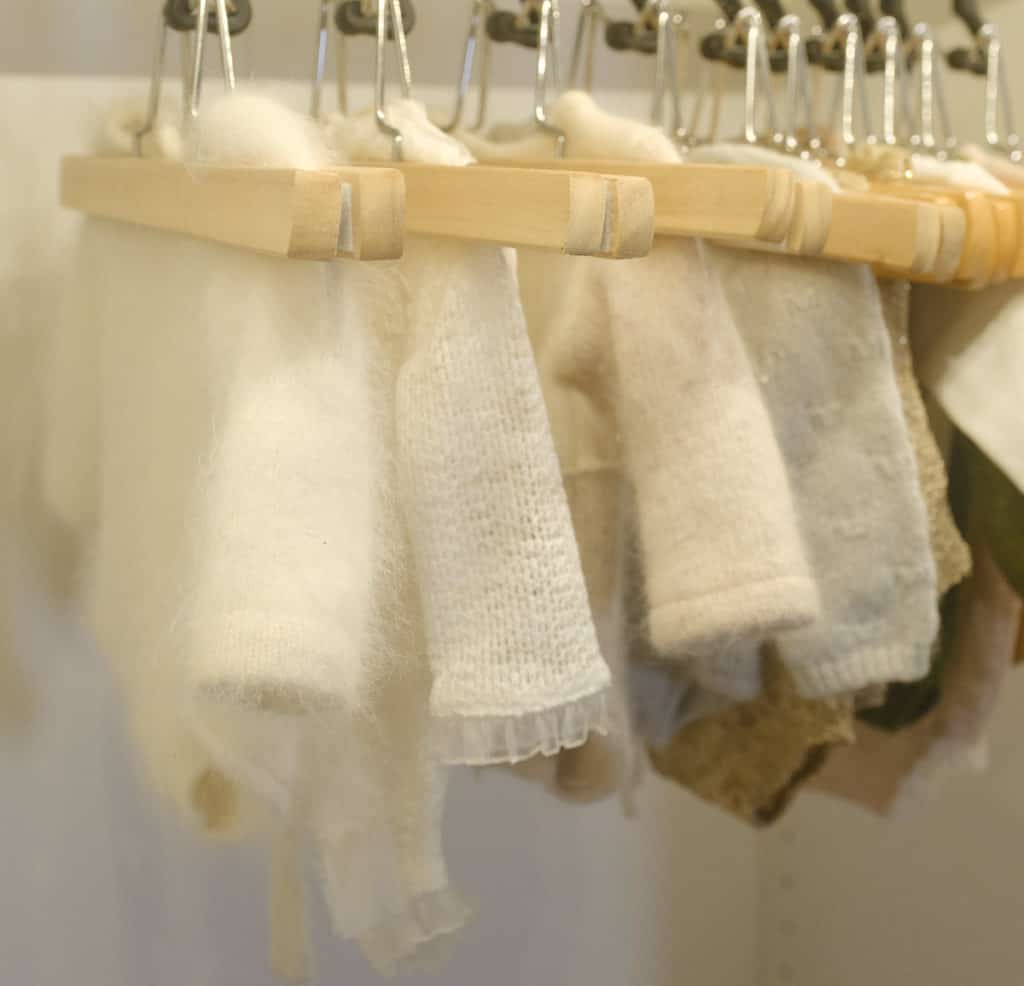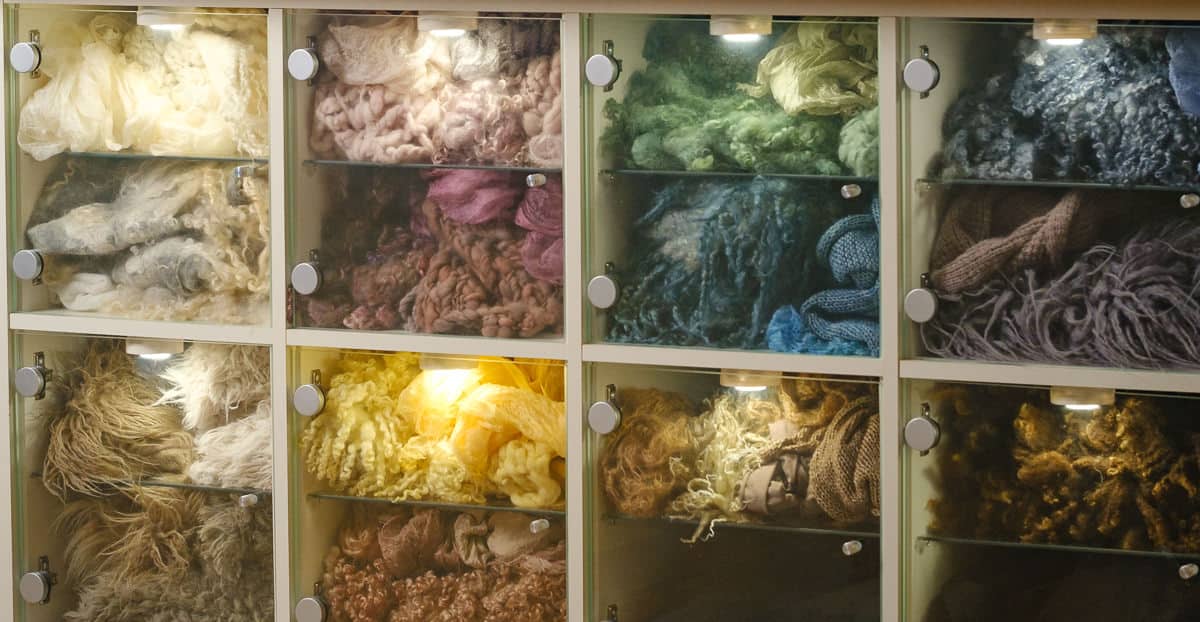 We love photographing new parents with their babies. However, even if you're camera shy, we're great at posing and lighting to help you look your very best. Ultimately it's a beautiful legacy for your children to look back on over the years so please consider jumping in for a few.
We have a range of outfits and fabrics for new mums to wear if you would like to use our studio wardrobe. Generally we recommend wearing neutral clothing. For example, simple greys, browns and creams work really well, as can soft shades of blues, greens or pinks if you like colour. Where possible avoid patterns and logos, and maybe consider skin-to-skin portraits too. We also have a changing room for you if needed.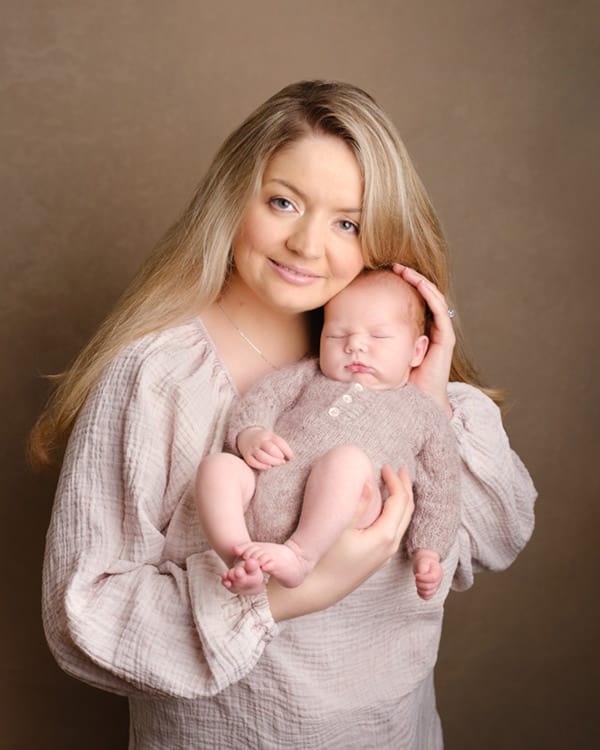 bringing Siblings:
If you have other children you are absolutely welcome to bring them. Portraits of our children together are often high on every parent's wish-list and we're more than happy to accommodate that. We have several outfits available in our studio wardrobe or they can wear their own clothing if preferred. Again simple neutral clothing tends to work best.
Newborn sessions can be up to three hours long depending on your baby's needs and how they settle. There's no rush at all, but we're aware that can feel a little long for younger siblings. Whilst they are very welcome for the full session, some parents bring them for the first or last part of the session, and that's absolutely fine too.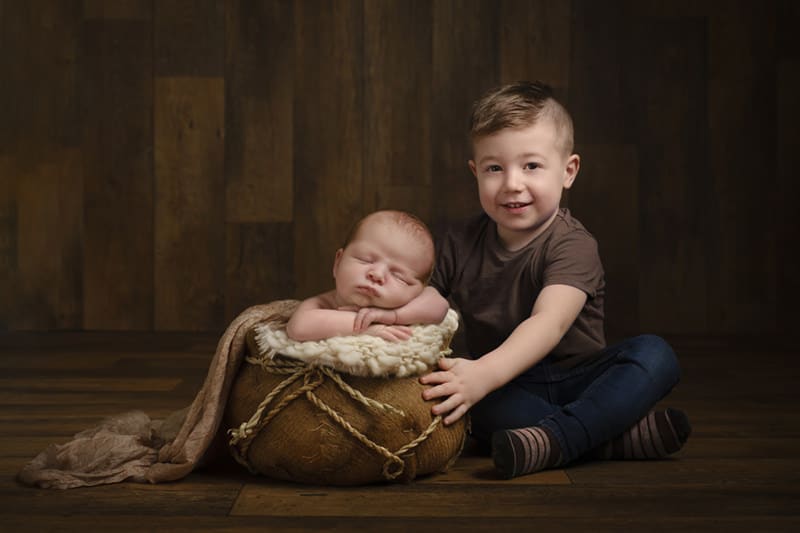 Viewing & Ordering your newborn portraits:
A few weeks after your session, you'll come for a beautiful cinematic viewing of your photographs. Together we'll look through your portraits and help you choose the perfect products for your home. You can take a look at the wonderful products we offer here.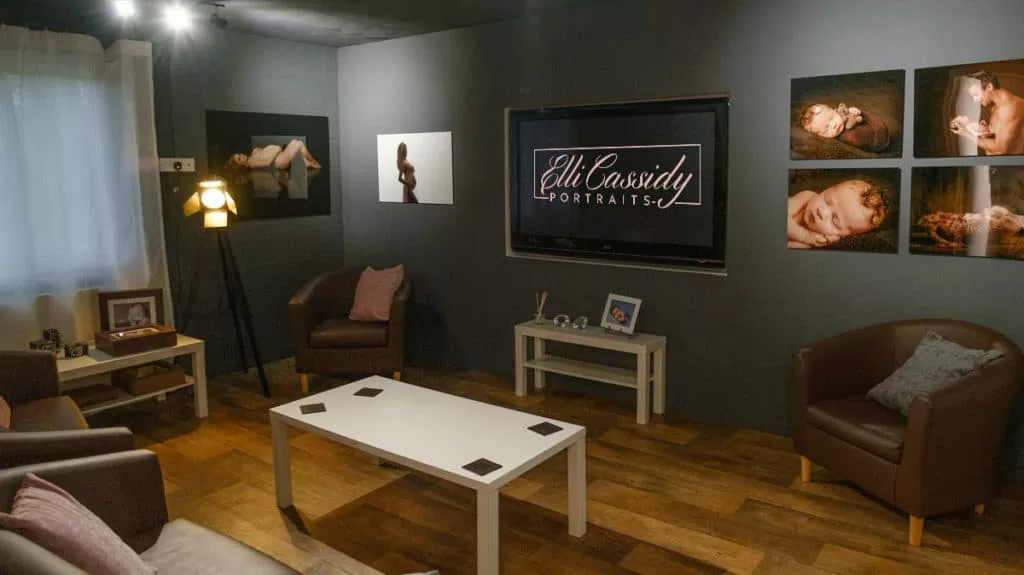 Directions:
The studio is on google maps, so most SatNavs can find us https://www.google.com/maps/place/Elli+Cassidy+Portraits/
Otherwise our address is:
Elli Cassidy Portraits
The Old Rectory Studios
Church Lane
Swaby
LN13 0BQ
07908 248532 / 01507 605870
When you get to the driveway, follow the drive all the way up to the very top. You will see the studio entrance in the right corner up the curved path. There is lots of free parking available on site.
If you have any questions, however small they may seem, please don't hesitate to ask, we're happy to help 🙂