Do you have a newborn workflow? If you're struggling to get consistent sessions, or feel your sessions are long and drawn out, then this article I wrote for the MPA is for you….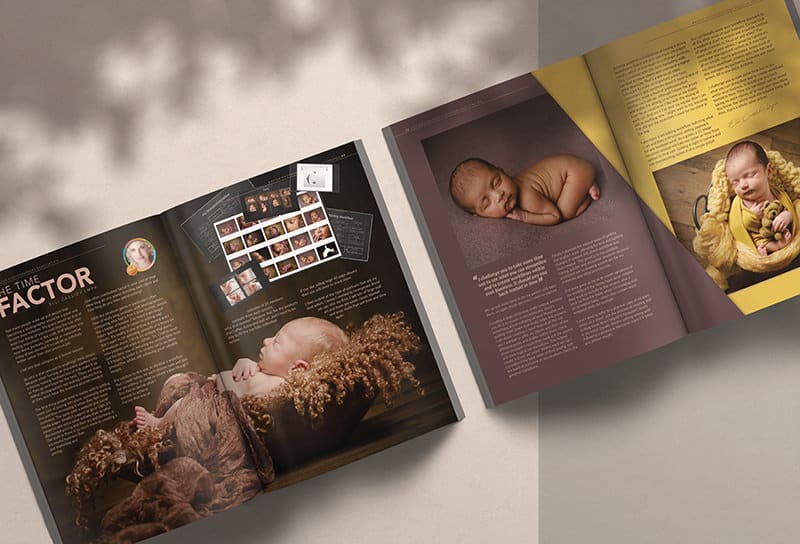 What Was Your Journey Into Newborn Photography?
Not many people wake up and decide that becoming a photographer would be a great way to earn their fortunes. My guess would be that at least two thirds of you moved into the role after finding enjoyment in the craft. And whether you now shoot portraits, weddings or commercial, many of you decided it would be an infinitely better career than your previous job. I fell into that category as a former teacher.
So why is that relevant to anything? Well, simply because when turning an enjoyable pastime into a money making business lots of folk make it up as they go and hope for the best. There are many skilled photographers not making a decent living as they don't have the business acumen needed.
The first thing people tend to battle with is getting some sort of pricing into place, commonly starting low and then increasing it when they feel more confident, the same with a website and social media pages. Ideally I suggest to go in high, it's easier to add extra value initially than to offer discounted pricing and then try and increase it. The truth is there is so much more to creating a successful business than just marketing and pricing.
What Is Your Time Worth?
One often overlooked factor is your cost of time. How long do you spend shooting each client, and how long do you then spend editing? With the newborn genre in particular I often hear of really long sessions, with photographers comparing who had a 4 or 6 hour session, almost like a badge of honour. I've heard even longer hours quoted when it comes to editing said shoots.
The reality is one of time is money, and I don't want to be spending upwards of 4 hours on a newborn shoot. I think it's unlikely that many new parents will want to either. So, I had to work out the best way of reducing my session time from 3.5 hours to under 2, to enable me to be more productive, whilst still achieving great saleable images.
The Newborn Workflow Solution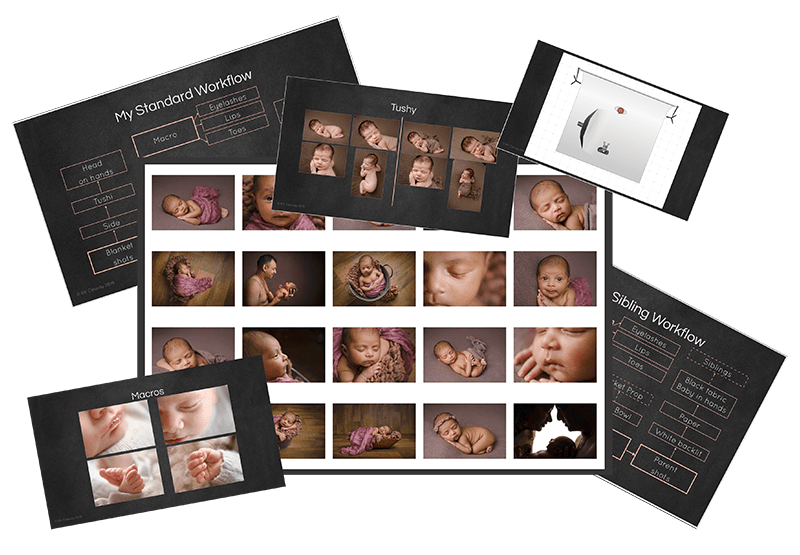 My solution to this was to develop a workflow that I could follow for each session type, and also for my editing. In order to create a plan though I first had to decide what I wanted to achieve. For me that was an outcome of 25 newborn portraits from each session. Why that number? Because that fits the products that I offer, folios and wall art, and I need to be able to fill the top folio collection option. If you like selling large 40 page albums then you will need to shoot more.
I then looked at the type of portraits that are my best sellers, I knew I needed to incorporate those set-ups into my flow. I sell lots of large wall art and there are some classic blanket and pose shots that sell time and time again. My up-sell shots tend to be my parent with baby shots, so again those are ones I need to capture.
DRAW IT OUT
Creating a large mind map really helped, whether you do it on paper or electronically, there's something about collating all your thoughts and putting them down that really helps this process. I set about creating a mind-map of all the set-ups I wanted to offer my clients, and then all the different poses and angles within them. Once down on paper I could then work out the easiest and most logical set transitions.
This helped create a shoot set order. Within each set-up I considered the best order of flow posing with the least disturbance to my newborn client, the gentlest transitions. Finally I planned the easiest ways of getting the angles I want, allowing for lens and lighting changes if needed. My shoot workflow was thus created. The proof is in the pudding, having quicker and smoother newborn sessions prompted me to develop workflows for my maternity and sitter sessions too.
I've even gone as far as to create variations of my workflow if the family have older children they want to include in the session, and a back up flow for times when I'm working with an unsettled baby, yours may contain more wrapped shots for example.
I don't tend to refer to a physical copy of my plan whilst on a shoot, but the process of creating and writing them down helped it formulate clearly in my mind. Equally there's nothing wrong with following a printed or electronic copy if it helps you deliver results.
Strong Newborn Workflow = Strong Newborn Portfolio
Another positive consequence of having a strong workflow is that it will give you more consistent results, which in turn leads to a stronger portfolio. This, combined with the right marketing skills, can lead to more clients and command a higher price structure. That's a win on all sides.
I do want to make an important point here; Consistency and continuity doesn't mean a lack of creativity, more a level of professionalism.
Within each set-up, although I know the poses and angles I'm aiming to achieve as my staple, I can be as creative as I like with the styling of each set. And once I've shot my regular flow I can add in anything new I might want to try, knowing I've still got the essentials I need for my client in the bag.
I also have a set editing workflow, batching what I can and then a structured editing approach for any localised work. As a guide a 25 image newborn session will take me under an hour from upload to final edit. Getting it right in camera and not overshooting makes it all a simple polish.
Admin, Accounts, Emails… Workflow It All!
You can literally apply your workflow approach to all the other areas of your business. Do you have a marketing plan? A system and a routine method of what channels to focus on and when? The same with all your admin, I swear by Lightblue's computer management system as it maintains all my emails, mainly automated, keeps track of my client workflows, creates daily task lists and also manages my payments, accounts and client orders. All in one place. Brilliant!
I challenge you to take some time out to see what you can streamline and to create workflows within your business. It should pay you back tenfold in time. Which you can either use to spend taking on more clients, or you can use as your own downtime. You know, the whole work-life balance thing. But then, that's a whole nother article!
To Summarise, Why should you use a Newborn Workflow?
Creating a Newborn Workflow will enable you to:
become time efficient
create consistent galleries
provide a professional experience
generate a back-up plan for difficult sessions
Increase product sales
If you would like help with developing your own workflows, check out the training options I offer here, I'd love to help you regain control of your sessions and business processes.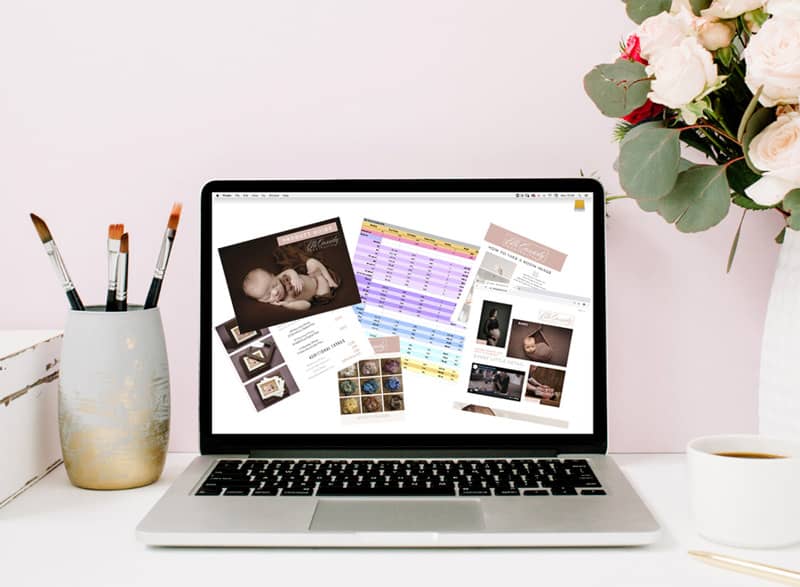 And for further information on The Master Photographer Association which includes their quarterly magazine, you can check out their site here, it's my work family, a really supportive association and group of members.